How to Shop for a Used Ford F-150 Pickup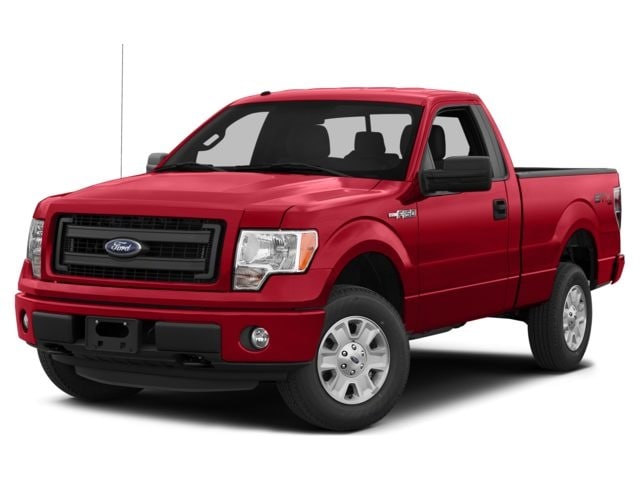 If you're shopping for a truck around Schaumburg, you're no doubt considering your options. A new pickup guarantees that you'll get a reliable truck, but a used truck can be a great value. If you've decided that a pre-owned pickup is right for you, a used Ford F-150 is a fantastic choice. Here at Arlington Heights Ford, we often have a selection of pre-owned Ford F-150 pickups in stock. Some are even Ford Certified Pre-Owned models. Read on for more about buying a used Ford pickup.
Pre-Owned F-150 Pickups
The F-150 has been the best-selling vehicle in the United States for decades for good reason. It's a reliable and hard-working truck that routinely beats competitors when it comes down to capability, efficiency, and practicality. Here's a rundown of Ford F-150 models that you might consider when shopping for a used Ford F-150.
Current F-150
The current-generation Ford F-150 debuted in 2009. It's available in a host of trim levels, body styles, and options. Keep an eye out for the sporty STX if you want on-road performance, or the Raptor if you want off-road performance. Otherwise, choose the body style, bed length, and engine output that suits your needs best. This generation also sports the Ford SYNC infotainment system in some models, and some are even equipped with navigation systems.
F-150: 2004 to 2008
The previous generation of the Ford F-150 still makes a great buy for those who want a bargain. There are a series of standard trucks, from the XL basic work truck to the STX and XLT trucks with more features, to the FX4 and FX2, which emphasize on-road performance. King Ranch and Harley Davidson editions provide special features and aesthetic touches.
F-150 Before 2004
The Ford F-150 has been around for half a century, so you can find used models in all conditions and styles. Keep in mind that older trucks might have a lower price, but they also likely make less power and provide lower fuel economy ratings.
Visit Arlington Heights Ford
You can find a used Ford F-150 here at Arlington Heights Ford. We're your local Schaumburg area Ford dealer, and we would be happy to help you find the used vehicle that you need today!