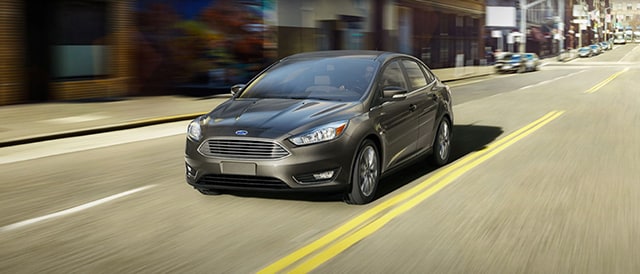 The Second Generation Ford Focus: 2008-2011
When the Ford Focus first came onto the market in the 2000 model year, it changed the small car game in the U.S. forever. A well-built compact car out of Detroit was now available with plenty of performance, features, and an attractive design that could easily edge out the foreign competition. In 2008, Ford released the second generation of the Focus to their American market as both a sedan and a coupe, revealing even more styling effects, more available high-tech features, and a more powerful standard powertrain.
A Quality, Affordable Choice
Available now at Arlington Heights Ford, your local used car dealer near Schaumburg, the second generation Ford Focus offers used car buyers an enticing choice with its affordable price tag, dependability, and long list of comfort and tech features. Read on for a glimpse at what you can expect from this first-rate compact car:
Efficient Powertrain: The second generation Focus comes standard with a sophisticated 2.0L inline-four engine and either a five-speed manual or four-speed automatic transmission. Together, this powertrain puts out a solid 140 hp and 136 lb-ft of torque, but its most impressive feat is its EPA estimated 35 mpg highway.
Responsive Handling: With a sporty suspension and tight handling, the second generation Focus is a thrill to drive. Absorbing shocks and remaining tight around curves, this is a compact car you'll be comfortable driving hard in a variety of weather and landscape conditions.
Premium Level Interior: If you're looking for a used economy model that has many of the newer tech additions, the Focus is a great way to go. Utilizing Ford's innovative Sync system, the Focus second generation was one of the first compact cars to be equipped with Bluetooth hands-free calling and audio control. The high-quality materials inside the Focus are also a huge perk for a vehicle in the used economy car segment.
Check Out the 2008-2011 Focus Today!
Get a first-hand look at the second generation Ford Focus at Arlington Heights Ford, where you can test drive the model of your choice and get great financing to fit your purchase comfortably into your budget. Whether you get the second generation Focus compact coupe or sedan, you're getting a dependable, well-equipped vehicle that has the perfect combination of power and efficiency.