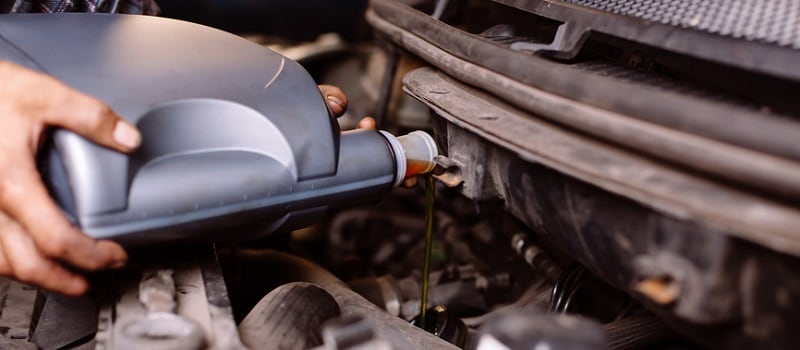 Looking for a trustworthy place to get your oil changed in your beloved Ford near Wheeling? Arlington Heights Ford is the premier Ford dealer in the Wheeling area, but we're also a full-service garage for all of your maintenance needs!
Why Arlington Heights Ford?
When you get your oil changed at Arlington Heights Ford, you're not just getting your oil changed by professional, competent mechanics--you're putting your car's performance in the hands of factory-trained, certified service technicians who know your car inside and out. When we check and change your oil, we'll give your car an inspection to make sure that no other repairs are needed. In addition, we'll make sure that you keep consistent with your service intervals and bring your car in for maintenance whenever it's needed.
Other Services
Do you need a tune-up, tire rotation, fluid flush and filter change, or even a serious repair? We maintain a full-service garage at all times stocked with all common parts for Ford vehicles, so we'll be able to take care of your car no matter what. And don't forget to check out our service specials if you have upcoming maintenance, which change seasonally so you'll always have a great deal.
When Should You Change Your Oil?
It is important to make sure your car is getting its regular oil changed. Some cars do not need the standard 3 month 3,000-mile oil change. At Arlington Heights Ford we make sure your car is getting serviced in the proper intervals as well as with the proper materials and oils. We can also help you figure out what your standard maintenance schedule is. For your best oil change intervals, check your manufacturer's owner's manual or make sure that you get your oil changed at the Arlington Heights Ford service center.
Contact Us Today
To bring your car in for service today, contact us and make an appointment online--or you can call us at (888)781-4258 to come visit us at 801 W. Dundee Rd. in Arlington Heights.