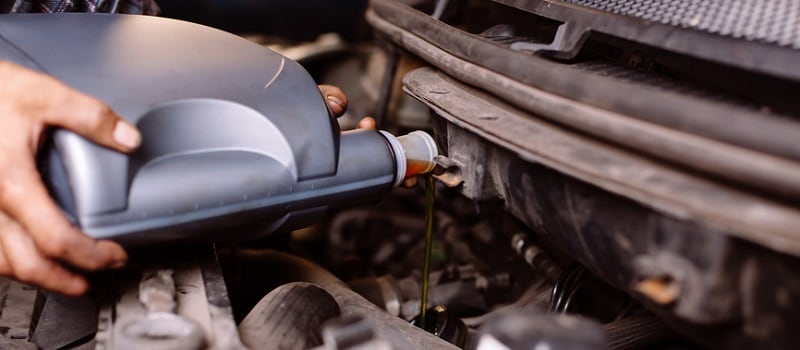 Reliable Oil Change Near Roselle You Can't Pass Up
At Arlington Heights Ford, we understand how important auto service is to your vehicle, which is why we provide reliable oil change near Roselle that you simply can't pass up. Our professional team, our quality tools and resources, and our convenience make us the only dealership you should trust to service your vehicle, no matter your exact auto service needs.
Professional Service Every Time
When in need of an oil change near Roselle, you can rest assured that every visit to Arlington Heights Ford will result in excellent customer service. From the moment you walk in until the moment you leave, our team will treat you like family. We will talk with you about your vehicle's service needs, and we'll be happy to answer any questions you may have regarding your vehicle, its performance, or the services we provide.
In addition, our team of technicians are trained and certified to ensure we always handle your vehicle with care. No matter what type of service your vehicle needs, we can tackle the job, and you can drive away knowing that the service was performed correctly.
Quality Tools and Resources
While we have a great team in place, we also have a variety of high-quality tools and resources to help ensure that every service job we perform is done in the best possible way. No matter what service you need or what type of vehicle you may have, we can thoroughly inspect and fix your vehicle to increase reliability and longevity while on the road.
We also have a very large parts inventory complete with the most high-quality options. This ensures we not only have the right parts on hand to service your vehicle, but it allows us to also service your vehicle quickly. This way, you can get back on the road in no time. So if you're driving a new vehicle or one that's 10 years old, we'll be able to service it quickly and appropriately.
Convenience, Day and Night
Getting an oil change near Roselle shouldn't consume your entire day (or week). At Arlington Heights Ford, we know how important your schedule is, and we provide convenient service to help you get back to what's important. Not only are we only 20 minutes away from Roselle, but we also have convenient night and weekend hours. This way, you can have your vehicle serviced when it's possible for you.
Get Your Oil Change Today
Let our professional team, quality service, and convenience provide the oil change near Roselle that you need. Schedule your service appointment online or give us a call at 888-864-3029. Our team is always available to help with any and all of your vehicle's service needs.