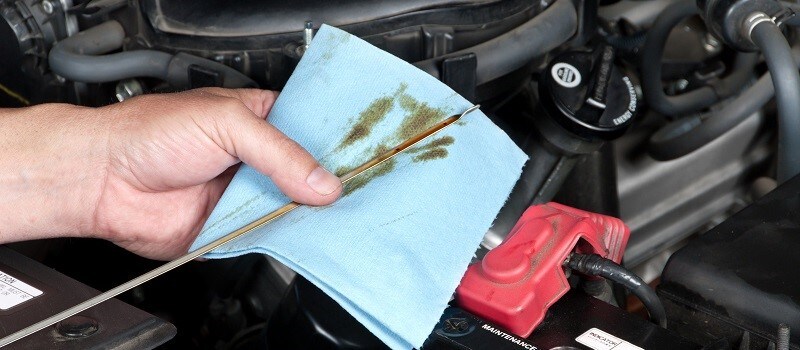 The Right Place for an Oil Change near Park Ridge
At Arlington Heights Ford, we take the frustration out of finding a trusted dealer to provide an oil change near Park Ridge. Our dealership offers the most talented team, state-of-the-art resources and tools, and a dedication to customer service that every driver will enjoy when having their vehicle serviced. Treat your vehicle with the respect it deserves, and bring it to our dealership today for unparalleled vehicle service.
A Talented and Dedicated Team
When it comes to the safety and reliability of your car, truck, or SUV, it's important to put your vehicle's maintenance in the hands of a trusted and talented professional. At Arlington Heights Ford, every technician on our team has been factory trained and certified to ensure that we can assess and solve your vehicle's maintenance needs quickly and precisely. It doesn't matter if you're driving a brand new Ford or an older model from another manufacturer, we can accurately repair and service your vehicle and provide you with peace of mind while on the road.
Professional and Trusted Tools
Our talented technicians and service center staff are complemented by the best tools and resources available in the industry today. With these facets, we can assess your vehicle and accurately identify any deep-seeded issues to ensure we service your vehicle in the most appropriate way. We also have a thoroughly stocked parts department filled with genuine OEM parts, which means we can provide you with reliable and high-quality parts every time. Plus, with state-of-the-art technology and our parts inventory, we will have your vehicle serviced quickly, so you can get back to your life and what's most important to you.
Courteous and Knowledgeable Staff
Every time you step foot into our service center, you'll be treated with respect. Our team puts every customer first, and we want to make you feel like part of the Arlington Heights Ford family, whether you're looking for a tire rotation or an oil change near Park Ridge. Not only will we provide you with friendly service, but we will also talk with you to go over your vehicle's needs so that you're kept in the loop every step of the way. And if you have any questions regarding your vehicle's current operating condition, we'll be happy to discuss those with you too.
Contact Us Today
Whether you're in need of an oil change near Park Ridge, or if you simply need to buy high-quality parts for your vehicle, our team at Arlington Heights Ford is here to provide you with the best possible service experience. Feel free to contact our service department at 847-346-3025, or fill out our online form to schedule your service appointment now.