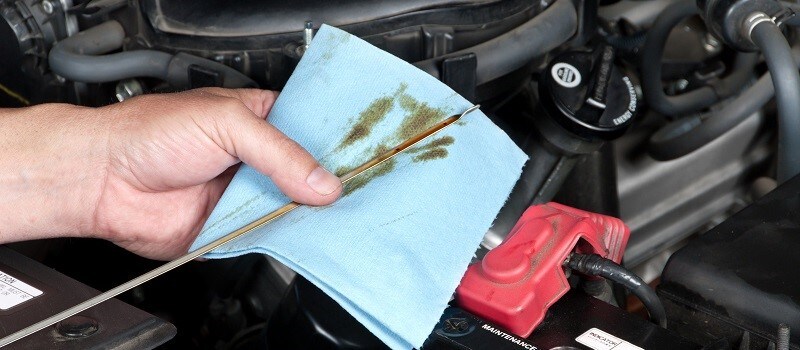 Looking for the perfect place for an oil change in the Buffalo Grove area? Arlington Heights Ford is your headquarters for oil changes and any other vehicle service you need!
When Should You Change Your Oil?
Most oil change places tell you that you should change your oil every 3 months or 3,000 miles, whichever comes first. This is the minimum point at which you should change your oil, and it's a good rule of thumb for many midrange or economy cars. However, many recent models, high-performance cars, or other special vehicles may have different requirements. Many of these vehicles are designed to work with premium oils and only require changing every 6 months, 9 months, or even every year. However, this doesn't mean that you can lengthen the time between oil changes by switching your oil! An engine that's designed to work with basic oil will still need an oil change regularly, and if you put basic oil into a better engine it may seize up or stop working. Make sure to read your owner's manual for the oil you need to put in your car and the oil change interval, and you'll have your car for years to come.
Why Arlington Heights Ford?
When you get your oil changed with Arlington Heights Ford, you'll get attention from some of the top mechanics in the area. Our auto technicians are certified professionals with years of experience who know your Ford vehicle inside and out. When we perform any repair, maintenance, or component replacement, we'll always use genuine Ford parts or Original Equipment Manufacturer parts so that you know that they'll all fit perfectly and run like new. If you're in for something quick like an oil change or other routine maintenance, we'll make sure to get you in and out in the timespan of an average lunch break.
Other Services
When you get serviced at Arlington Heights Ford, you can get any repair or maintenance you need! We offer services such as belt and hose replacements, full fluid flushes and changes, filter replacements, tune-ups, diagnostics, tire alignments and rotations, and more. If you need a part or component replaced or repaired, our technicians can perform any service--we can even help you refurbish and repair your car after an incident such as a collision. We can even order parts for you! We have a wide variety of parts in stock, so whether we need to replace a part in your car or you're a diehard do it yourself mechanic, we'll be happy to get you any part you need with speed and precision. Get the full experience with professionalism and care when you bring your car in to Arlington Heights Ford for service!
Get Service Today
Ready to bring your car in to Arlington Heights Ford? You can call us at (847) 346-3025 for service or drop by at 801 W. Dundee Road in Arlington Heights.