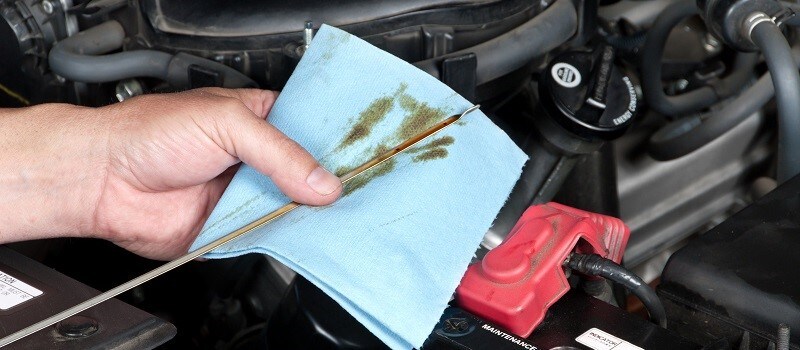 Arlington Heights Ford Offers Efficient Oil Change Service Near Rolling Meadows
Regular vehicle maintenance is essential for optimal vehicle performance, which is why Rolling Meadows owners schedule oil change service as close to home as possible. As a dealership-based service center, we offer qualified, certified service from expert professionals who know how to do the job right. In addition, we are conveniently located near Rolling Meadows, and you can find us when you take this six-mile route:
Start out by merging onto IL-53 N
Take the Dundee Road/IL-68 exit toward IL-53
Stay right at the fork and follow signs for IL-68 E
Turn right onto IL-68 E/West Dundee Road
You will see us in half a mile at 801 West Dundee Road in Arlington Heights
Know When to Change Your Oil
If you regularly schedule your maintenance at Arlington Heights Ford, you know that you should have an oil change performed every 3,000 miles or every 3 months, on average. However, you may need to schedule an oil change sooner if you frequently engage in spirited driving or expose your engine to harsh driving conditions. You may also need to have your oil changed if you notice any of the following:
A noticeable change in performance dynamics like fuel economy
Low or dirty oil reserves, or oil reserves filled with debris
Strange noises, like knocking, banging, or clanging coming from your engine
Illuminated check engine light or check oil light
Everything in One Place
At Arlington Heights Ford, we are proud to offer top-notch service for our customers for miles to come, thanks to our wide range of offerings. We can help you find a new or used vehicle, and we can help you care for it for years to come. In addition to our large inventory of vehicles, we also offer a full inventory of parts so that you can get back on the road again as soon as possible. You can even special order parts, accessories, and tires, which we will gladly install for you on-site. When the time comes for a big purchase, we offer competitive and flexible financing options from local and national lenders.
Schedule Your Visit Today
Whether you are here for an oil change or a more extensive repair, Arlington Heights Ford wants you to feel right at home. Our service center can help you with tire rotation, wheel alignment, engine repair, exhaust repair, tune-ups, and so much more. Plus, we are always willing to help you look for your next Ford in our showroom or on our lot. We are happy to rank #1 in customer satisfaction for 24 years running, thanks to our commitment to simple financing, great selection, and personable service. Schedule your appointment by filling out our online form or calling (888) 482-7570 today!