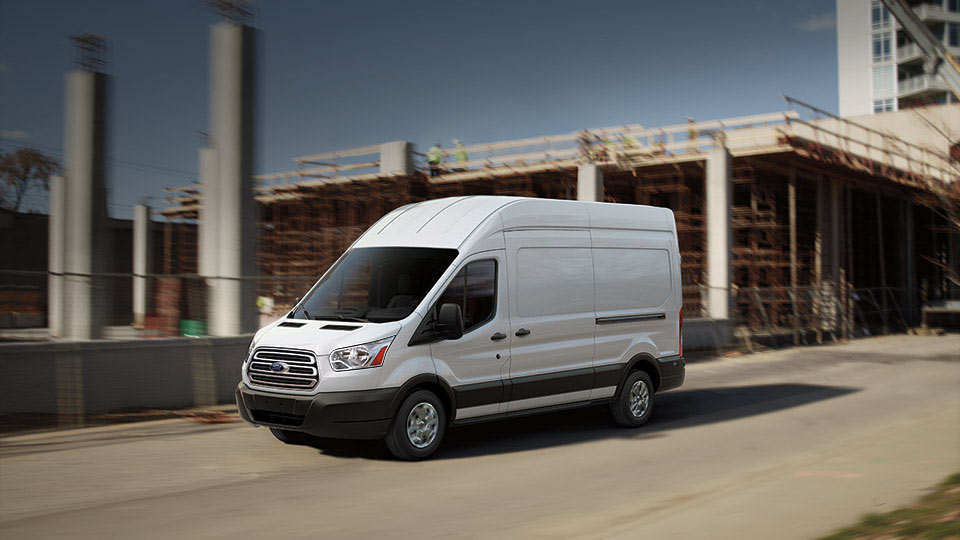 The 2017 Ford Transit is your choice for your small business or fleet. Learn about the options you'll have for the Ford Transit's power and performance from Arlington Heights Ford today.
Engines
The 2017 Ford Transit offers a choice of three powerful engines. The base engine is a 3.7L V6 engine, which uses twin independent variable cam shaft timing to promote low-end power and high-end torque no matter how fast or slow you're going. This engine uses a sequential multi-port electronic fuel injection system for a smooth and steady stream of power. It produces 275 hp and 260 lb-ft of torque. Opt for the 3.5L EcoBoost V6 engine, and you'll get one of Ford's most advanced engines. EcoBoost technology uses turbocharged natural aspiration to improve power without sacrificing fuel economy, and this engine uses dual turbochargers and direct fuel injection for a precision boost of power when you need it. This engine produces 310 hp and 400 lb-ft of torque. Finally, the 3.2L diesel engine is an I-5 machine that uses high-pressure common rail direct diesel injection for better fuel economy and lower emissions. It produces 185 hp and 350 lb-ft of torque.
Transmission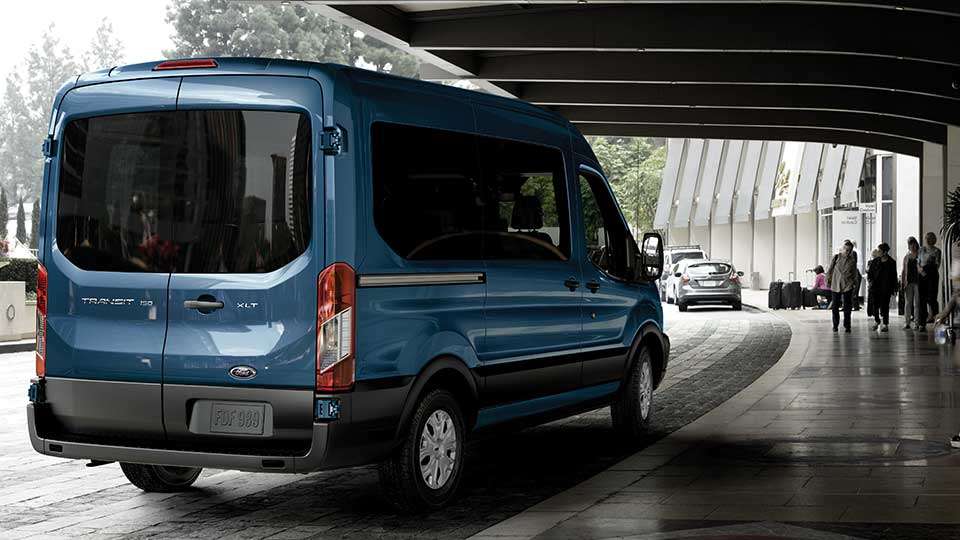 The 2017 Ford Transit uses a 6-speed SelectShift transmission, which is specially designed to promote acceleration at the low end of the power spectrum and performance at the high end of the power spectrum. The SelectShift system means you'll be able to choose from two driver-selected operation modes, depending on what you need to do. The Full Manual function allows you place the shift lever into manual or "M" mode and select the gear you need for your terrain and load. The Progressive Range option allows you to toggle the shift lever, which reduces the range of gears available to you while in Drive for a smoother and easier operation.
Natural Fuel Engine Prep
If you're looking for a way to save money and reduce the emissions of your fleet, consider getting the Compressed Natural Gas/Propane Autogas gaseous engine prep package. Compressed natural gas, or CNG, is made from methane that's been stored at very high pressure. The methane is compressed to just one percent of its usual mass at room temperature. Methane is a naturally occurring gas that emanates from the earth and can be found in landfills. It combines with oxygen to produce combustion. Compressed natural gas produces 21% fewer emissions than traditional gasoline or diesel engines, and produces only water and carbon dioxide as byproducts of the combustion process. When you purchase the CNG/Propane prep package, you'll get a package with hardened valve seats and exhaust valves that resist wear and promote durability for your engine. Using natural fuels also means you may be eligible for government incentives.
Get Your Ford Transit Today
Are you ready to invest in the 2017 Ford Transit for your small business or fleet in Schaumburg? Arlington Heights Ford can make it happen! Call us today at (847) 870-1300 or come see us at 801 W Dundee Road in Arlington Heights.