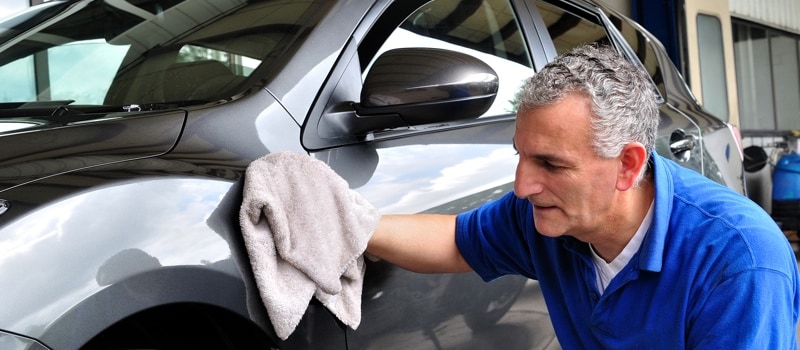 Quality Car Repair for Wheeling Drivers at Arlington Heights Ford
Looking for low prices on car repairs? Arlington Heights Ford is pleased to be one the best car service centers near Wheeling. Whether you need a repair, or a regular maintenance like an oil change, tire rotation, or wheel alignment, our team can help. We also have a body shop to help with cosmetic vehicle repairs, as a well as large inventory of certified vehicle parts.
Scheduling Service at Arlington Heights Ford
Making an appointment for service with us is easy. You can contact the dealership either by phone or by using our online service scheduler. By scheduling an appointment online, you can quickly and easily tell us about your vehicle and exactly what you need. It's that easy!
Our service and parts hours are Monday through Friday from 7:00 a.m. to 7:00 p.m., and Saturday from 9:00 a.m. to 6:00 p.m.
Order Parts Directly From Our Dealership
When you come to Arlington Height Ford, you know that your car is being serviced by a team of professionally certified technicians working with today's best available information. If you're looking for a specific vehicle part, drop in or give our parts team a call. You can also order parts online. We'll help you to locate what you need so you can complete your home repair.
How Do I Know When I Need to Bring My Car into the Shop?
Most vehicles have a simple to read service schedule listed in their service manual. The schedule tells you when you need to have certain vehicle systems maintained to keep your vehicle in the best shape. Ignoring maintenance is one of the best ways to guarantee that your vehicle will need more expensive repairs in the future. It will also reduce its overall life and resale value. You can also contact Arlington Heights Ford for more information.
Arlington Heights Ford is a Quick Drive From Wheeling
Our close proximity to Wheeling makes us one of the best places to bring your vehicle when it needs maintenance. We're located in Arlington Heights at 801 W Dundee Road, just east of the Arlington Lanes bowling alley. Getting to us from Wheeling is simple: just head east on Dundee Road for about 3 miles. We're located on the left.
We also offer Ford's current line of models, as well as a large selection of pre-owned options. Come see why our dealership is one of the most trusted in the area!