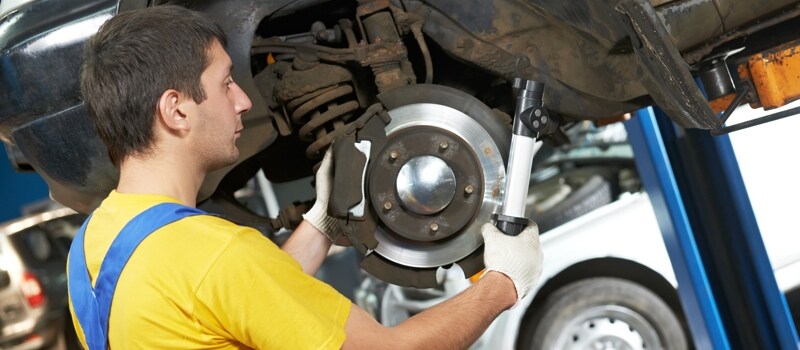 Arlington Heights Ford Provides Vehicle Service to Buffalo Grove Residents
Arlington Heights Ford is one of the most trusted auto service centers near Buffalo Grove. We're just a short 10 minute trip from much of Buffalo Grove, making us extremely convenient for when your car is in the shop. To get to us, just head south on Buffalo Grove Road or Arlington Heights Road, then head west on Dundee Road. We're located just across the street from the Kohl's.
How to Schedule Service
When you need service, you can make an appointment with us either by phone or by usingonline service scheduler. We keep our shop open later so we fit better into your work day! The Arlington Heights Ford service department operates Monday through Friday from 7:00 a.m. to 7:00 p.m. and Saturday from 8:00 a.m. to 4:00 p.m.
Don't Miss Getting Regular Service
One of the best ways to guarantee that your vehicle has a long healthy life is to make sure that it gets its scheduled maintenance. Spending money now on service will help to avoid more expensive repairs later, plus it will keep your resale value high. To help you take care of your car affordably, we've always got plenty of service specials going on. Be sure to check back regularly to see how you can save on essential car care.
If you've been in a bit of a bender and need body work, we have a body shop that can help you to work out those dings, scratches, and dents, and get your car looking like new again.
Ford Parts Department
We also have a large inventory of certified Ford parts that can help you to complete your home repair. To place an order give us a call, drop in to speak with our parts team, or fill out our online parts order form.
Come to Our Ford Dealership Near Buffalo Grove
Our team is pleased to be one of the top places near Buffalo Grove for vehicle servicing. Besides car repair, we also have a large inventory of new Ford vehicles, and pre-owned models, including certified Fords. Our team is here to help you care for your vehicle anyway we can.