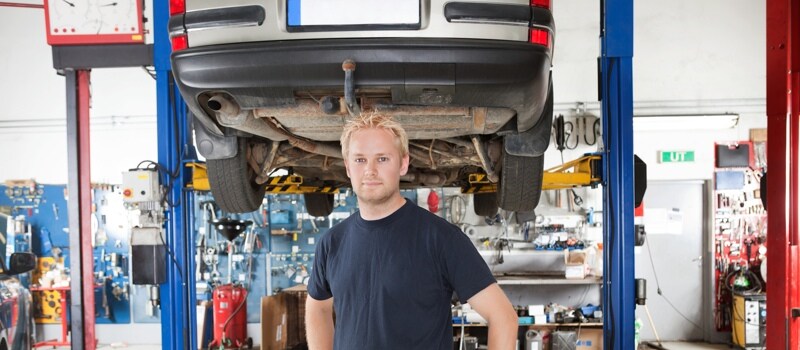 For Parts and Service, Turn to Arlington Heights Ford!
Turn to Arlington Heights Ford for your parts and service needs! At Arlington Heights Ford, we're proud to be able to offer repair and maintenance services for Ford vehicles as well as other makes and models, along with genuine replacement parts and accessories.
If you're in Arlington Heights, we're easy to find. We're on the north side of the city, just west of N. Arlington Heights Rd. on Dundee Road. If you're coming from the east, we'll be just past the Plaza Verde Shopping Center near the corner of N. Ridge Ave. If you're coming from the west, we're only a few blocks east of IL-53, so that makes us easily accessible from anywhere in Chicagoland!
Read on for more about what our service center can do for you!
Maintenance and Repair Services
If you're looking for auto service that you can trust, you can find it here at Arlington Heights Ford. There's almost nothing we can't do when it comes to auto repair, so whether you've been in an accident or if you've run into some minor mechanical trouble, get your car in here and let our skilled technicians fix it up today! We're happy to tackle all of your Ford warranty maintenance, and we're also capable of working on other makes and models.
You can even schedule service online! If we have any questions about your vehicle, we'll contact you so that we can be ready to do our best work.
Parts and Accessories
For you home mechanics out there, you can find genuine Ford parts and accessories right at our dealership. We've got the right parts for your job, and if we don't have what you need in stock, we can get it fast. For your convenience, you can order parts online.
Visit Arlington Heights Ford Today!
For all of your automotive needs, turn to Arlington Heights Ford! We're here to handle all of your parts and service needs from 7 a.m. to 7 p.m. Monday through Friday and from 8 a.m. to 4 p.m. on Saturday. We hope to see you soon!