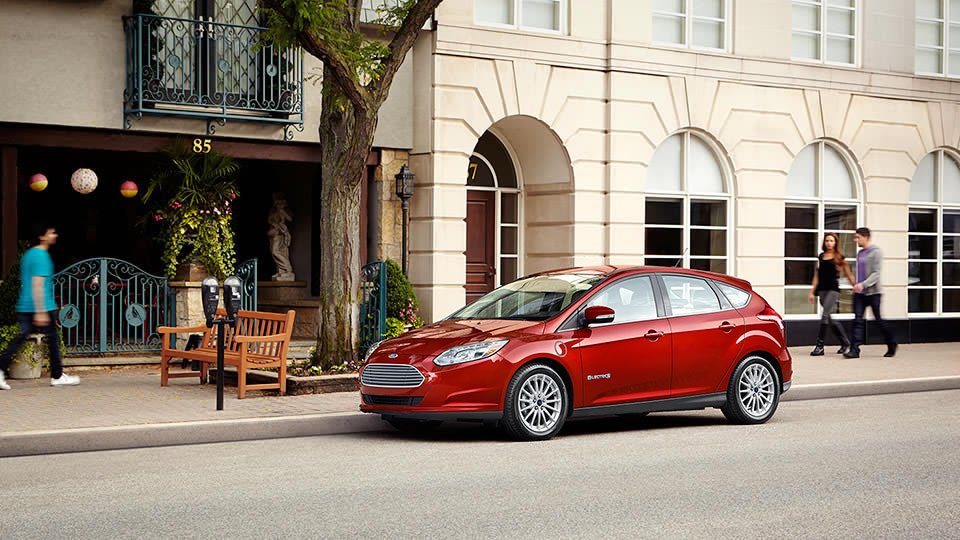 Every auto owner knows that repairs to your vehicle can be expensive. With Ford Protect, Ford auto buyers in Schaumburg can enjoy peace of mind with total protection. At Arlington Heights Ford, you can get Ford Protect on any of our new Ford Vehicles. First, find out more about what this generous program offers you.
What is Ford Protect?
Every new car comes with a warranty, protecting your car against powertrain failure, component failure, wear and tear, and other unexpected damage for months or even years, whether there's a defect in the materials or construction or it's just normal vehicle aging. Warranties end, however, and when they run out you may not always be protected. That's why Ford Protect is there. When your New Vehicle Limited Warranty expires, your Ford Protect Extended Service Plan will help you cover the costs of unexpected vehicle repair. It pays for parts and labor, minus a standard deductible, for anything that might happen to you car. It even comes with more benefits than a normal warranty. Read on and find out what you'll get when you purchase a Ford Protect Extended Service Plan.
Extended Service Plans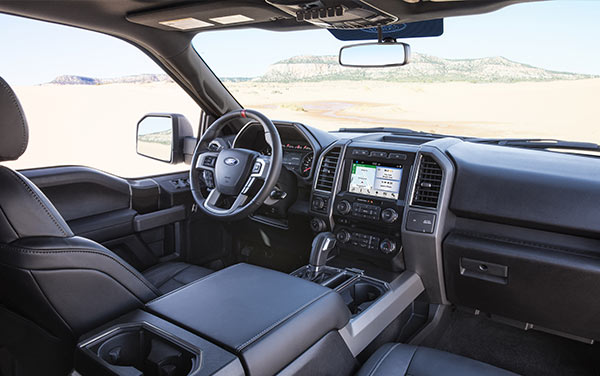 The basic Ford Protect Extended Service Plan comes with many benefits, taking the risk out of vehicle ownership by covering the parts and labor of many unexpected repairs. A repair to crucial components like your engine could cost up to $6,000 at a time, which is a high financial burden for many. Even repairs to features that are there for your comfort-such as your air conditioning and heating-can cost up to $2,000. Fixing your audio system might run you as much as $600. When you purchase a Ford Protect Extended Service plan, you won't have any out of pocket expenses for your repairs. You'll only have to pay the applied deductible for any given repair you need.
Every repair will be performed by factory trained technicians who know your Ford vehicle inside and out, using Ford authorized OEM parts and services to make sure they fit and perform perfectly in your vehicle. You'll be able to use this plan at every Ford auto dealer in the United States, Mexico, and Canada, no matter how far you are from home.
The benefits don't stop there! This Extended Service plan comes with 24-hour roadside assistance. You'll be able to call a toll-free number to be placed in touch with Ford roadside assistance whether you need a jump, a flat tire changed, or just to be towed to the nearest Ford dealership for repairs. When your repair is covered by the Ford Protect Extended Service Plan, you'll be able to get up to 10 days of car rental benefits while your car is in the shop,. Get around with a rental car on us! Your coverage is completely transferable from owner to owner, which can increase the resale value of your Ford. You'll even be able to get interest-free financing options on your plan for up to 24 months.
Premium Maintenance Plans
A Ford Protect Premium Maintenance Plan doesn't just cover unexpected repair. It also covers routine maintenance that you need to keep your car running at top performance, and preventative replacement of items that undergo wear and tear and need to be regularly replaced. When you get this plan, here's a sample of what's covered:
 
Regular multi-point inspections to ensure your Ford is working properly
 
Engine oil and filter changes, as well as diesel exhaust fluid fills for diesel engines
 
Tire rotations
 
Replacement of brake pads and linings, spark plugs, struts and shock absorbers, clutch discs, engine hoses and belts, and even wiper blades
Our factory-trained Ford automotive technicians will perform every item of maintenance indicated in your Owner's Scheduled Maintenance Guide.
Other Plans
Ford offers coverage for many other items in your car, independent of your New Vehicle Limited Warranty or other Ford Protect plans.
 
TireCARE covers all costs when you need a tire replaced or repaired due to a road hazard, like potholes, blowouts, or debris in the road.
 
DentCARE covers the removal of minor dings and dents to the chassis of your Ford, using a Painless Dent Repair process that uses special tools to manipulate metal back into its original shape without painting, sanding, or body fillers that could harm your Ford's factory finish.
 
WindshieldCARE covers repairs to minor cracks and chips to your windshield.
 
Ford TripleCARE offers a complete coverage plan to these elements of your vehicle, combining TireCARE, DentCARE, and WindshieldCARE into one great package.
 
Get Ford Protect Today
When you finance a new Ford at Arlington Heights Ford, you'll be able to invest in Ford Protect today! For more information, contact us online, give us a call at (847) 870-1300, or come see us at 801 W. Dundee Road in Arlington Heights, IL.