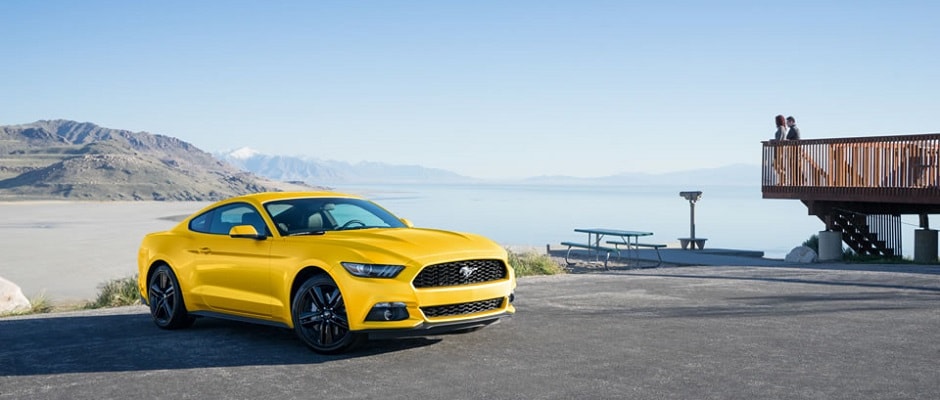 Comparing the 2016 Ford Mustang vs. the 2016 Dodge Challenger may seem like it would be hard to do, but it's not. When you look at categories like engine options, safety, and standard features, you'll soon realize that the Ford is the better option. Take a look at why Arlington Heights and Schaumburg drivers should be making the new Ford model a must-have.
Safety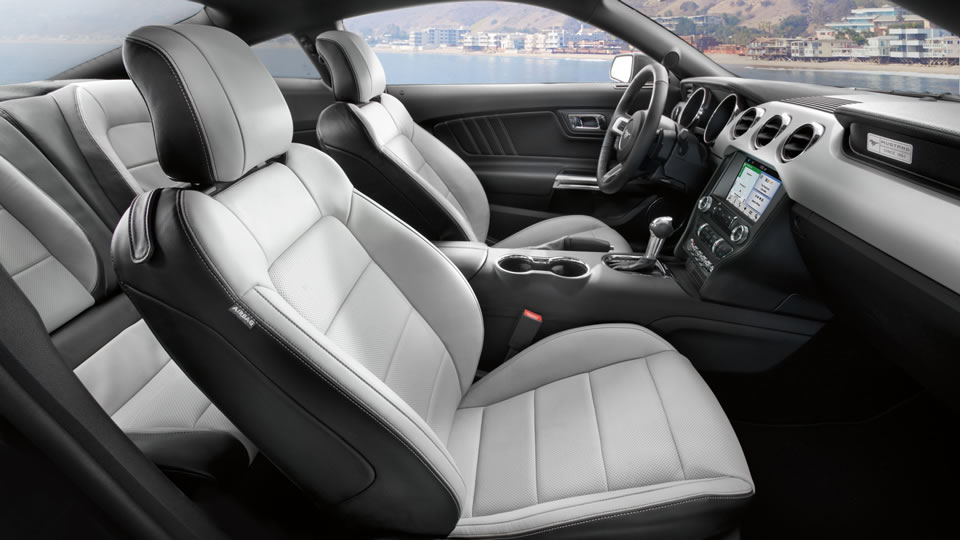 Most people don't think about safety when thinking about sports cars, but it's very important. Even though they're meant for speed and are designed for fluidity and maneuverability, these two sports cars do incorporate many safety features. However, if you're looking for the vehicle that will give you more peace of mind, then you'll want to choose the 2016 Ford Mustang. This vehicle offers a standard passenger airbag cutoff sensor, and this isn't even an option on the 2016 Dodge Challenger. To add to the Ford's safety features, it also beat the Dodge in NHTSA safety tests. This vehicle earned five stars in the front driver crash test, rollover safety rating, and overall frontal crash safety rating. The Dodge? It only earned four stars in these categories. So if you want to know you're safe on the road, choose the vehicle that proves it offers valuable safety features.
Engine Options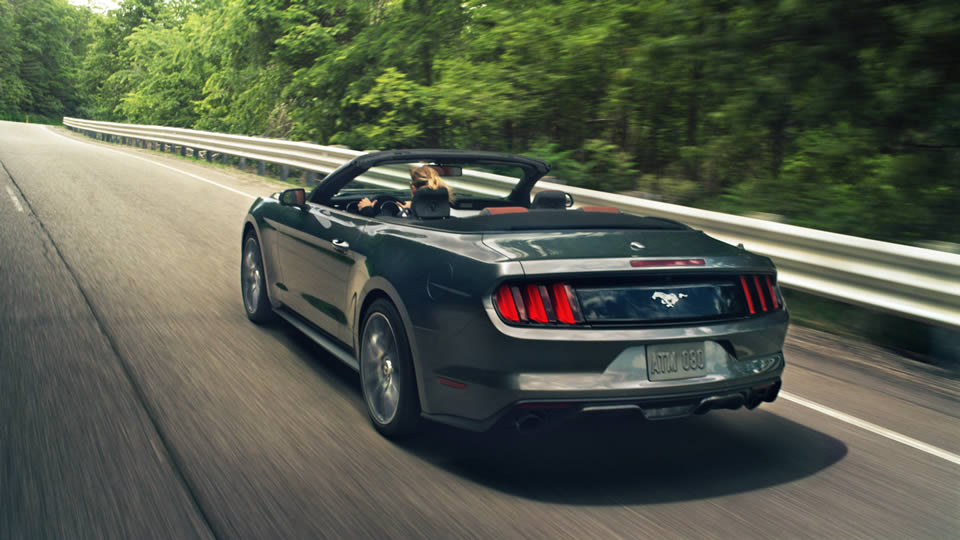 When driving a sports car, power and performance are considered the most important elements. After all, you want to choose a vehicle that gives you all the power you dreamed of having when hitting the Arlington Heights and Schaumburg roads. If you want to experience immense power, then you should opt for the Ford that gives you five different engine options compared to the Dodge's two. When you choose the Ford, you can opt between the following:
The Mustang V6 includes a 3.7L V6 engine that generates 300 hp and 28 lb-ft of torque
The Mustang EcoBoost® comes standard with a 2.3L EcoBoost I-4 engine that generates 310 hp and 320 lb-ft of torque
The Mustang GT offers a 5.0L V8 engine that delivers 435 hp and 400 lb-ft of torque
The Shelby GT350 and Shelby GT350R come standard with a 5.2L flat plane crank V8 engine that offers 526 hp and 429 lb-ft of torque
If you opt for the Challenger, you'll only experience the following two engine choices:
3.6L V6 24-valve VVT engine
5.7L V8 HEMI® VVT engine
 
If you'd rather choose the type of power you want to receive on your next sports car, make sure you opt for the Mustang.
Features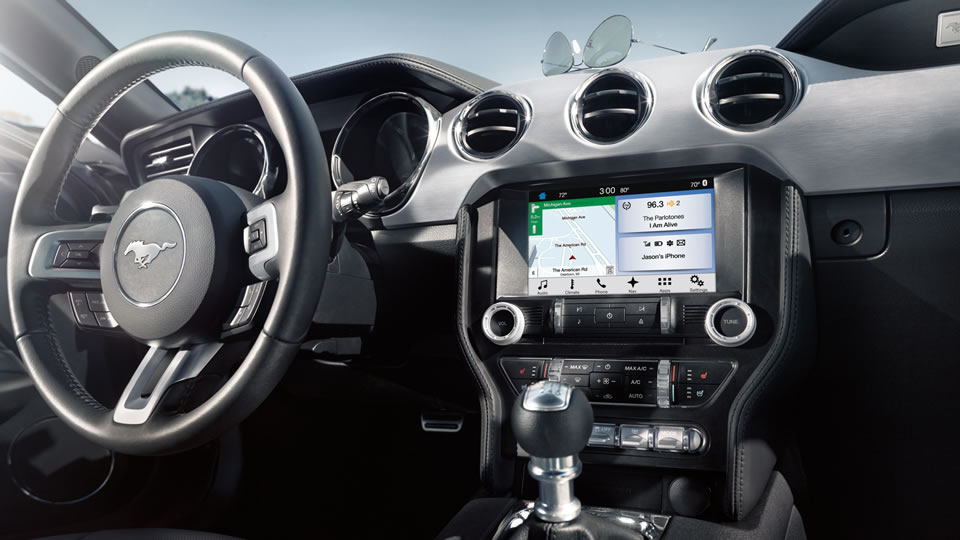 It's almost impossible to find two cars that are exactly alike, which is why many drivers compare the standard features found on the vehicle to determine which is the better choice. The 2016 Ford Mustang comes standard with more features than the 2016 Dodge Challenger, which makes it more attractive to Arlington Heights and Schaumburg drivers.
To start, the Mustang comes standard with a rearview camera. This way, you always have the perfect view of your surroundings, even when in reverse. Not only is this great for safety, but it can also come in handy when maneuvering into parking spots. If you want a rearview camera on the Challenger, you'll have to pay for it, as this is only available as an option.
Most drivers don't choose sports cars for storage. Both the Mustang and Challenger offer similar cargo space in the trunk of the vehicle, but the Mustang gives you some in-cabin options. This vehicle comes standard with seatback storage, so you have a place to put your map, umbrella, or whatever else you may have securely inside the vehicle. This way, you can access it when you need it.
To add to the mix, the Mustang also offers a little more technology. While both vehicles offer their own infotainment system-Ford offers SYNC® technology while the Dodge offers its available UConnect feature-the Ford offers a little bit more. First, the SYNC technology is standard, while the UConnect feature is an option on the Dodge. IN addition, the Ford also comes standard with an MP3 player, which is something that the Challenger doesn't offer.
Instead of wasting money on a car that doesn't give you what you want, make sure to choose the Mustang.
Visit Arlington Heights Ford
If the 2016 Ford Mustang has proven why it outshines the 2016 Dodge Challenger, then you need to head down to Arlington Heights Ford today. Visit our dealership at 801 W. Dundee Road in Arlington Heights, or contact us online to learn more about this great vehicle and how Arlington Heights and Schaumburg drivers can make it yours.