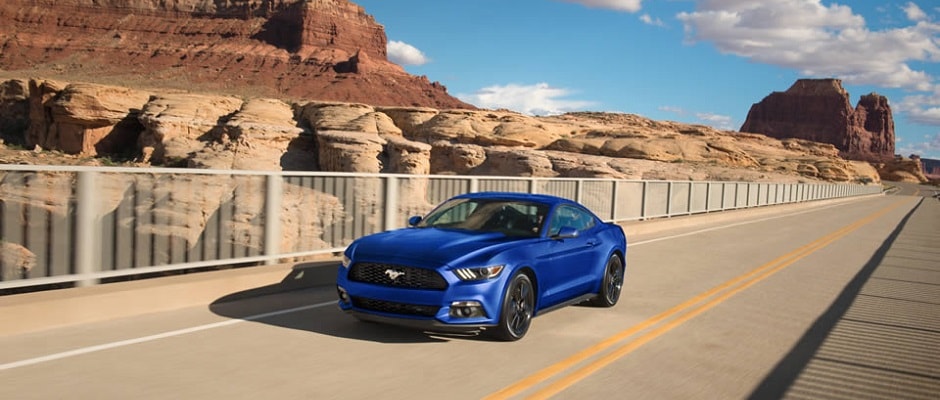 If you're planning to treat yourself to a premium sports car with incredible power and nimble performance for fun on the road in Arlington Heights, you might be trying to make up your mind between the 2016 Ford Mustang and the 2016 Chevrolet Corvette. Both of these vehicles bring incredible power to Schaumburg roads, but only one of them has the design and features that give you the control you need with amazing speed. Check out this handy comparison guide from Arlington Heights Ford today!
Ford Power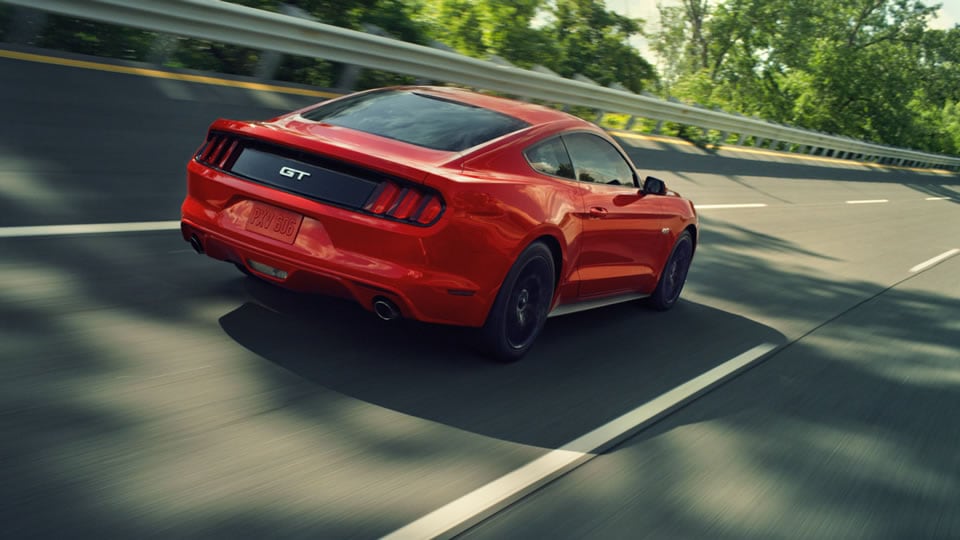 The 2016 Ford Mustang features a choice of four powerful engines:
The base engine is a 3.7L V6 engine, which uses a twin independent variable cam shaft timing system to produce 300 hp and 280 lb-ft of torque. It includes a sequential multi-port electronic fuel injection system for a steady and smooth stream of power. This engine comes with a choice between a six-speed manual transmission for extra control, or a 6-speed SelectShift automatic transmission with paddle shifters for spirited driving on the roadway, getting up to 28 mpg highway. The Mustang EcoBoost engine is a 2.3L 4-cylinder turbocharged direct injection engine, which produces 310 hp and 320 lb-ft of torque. It gets up to 31 mpg highway with its superior fuel compression.
Upgrade to the Mustang GT, and you'll have a 5.0L Ti-VCT V8 engine that puts out an incredible 435 hp and 400 lb-ft of torque, topped off by a dual exhaust with rolled and polished tips. Finally, the Shelby GT350 engine is a 5.2L flat plane crank V8 engine that uses a port fuel injection system with twin high flow pumps to produce an impressive 526 hp and 429 lb-ft of torque. The dual exhaust with active valves and quad tips gives you a clean and smooth drive, with the Tremec 6-speed manual transmission providing a smooth and responsive gearshift experience.
Chevy Power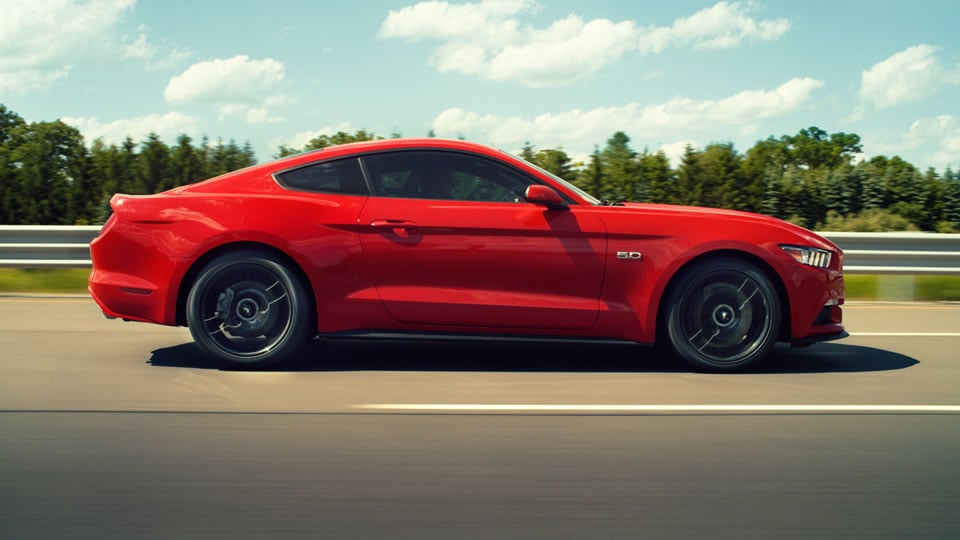 The 2016 Chevy Corvette only offers a single engine. You'll get a small-block 6.2L V8 engine, which produces 460 hp and 460 lb-ft of torque. The Corvette banks on its acceleration rather than its power, with the base engine clocked at going from 0 to 60 mph in just 4 seconds.
The Corvette is loaded with extra features to accentuate the single engine. You'll get standard Brembo brakes. You'll also get a choice of transmissions, with a standard 7-speed manual transmission, or an available 8-speed paddle shifter. Active Rev Matching sensors ape the feeling of an old-fashioned transmission while matching engine speed to the gear you're shifting into, making for a smoother transition but giving you less control over the engine's power.
Performance Features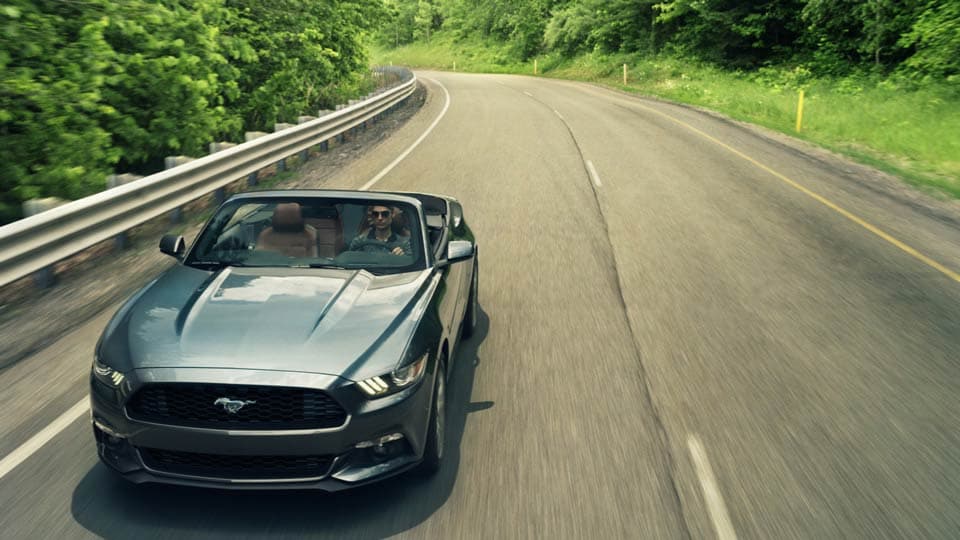 The 2016 Ford Mustang includes a plethora of performance packages and features to make your 'Stang work its best and look its best!
Launch control integrates the powertrain control, traction control, and brakes to make sure you have smooth and consistent starts no matter what the driving conditions are. You'll also get Track Apps, which tracks your real-time performance information on your in-dash screen, and helps you learn to drive like the pros by giving feedback about torque balance, acceleration, and grip.
Electronic Line-Lock is a class-exclusive system that keeps the front brakes locked while releasing the rear brakes, meaning you'll be able to step on the gas to spin and warm up your rear tires for enhanced grip and a speedy and satisfying start. You'll never have to balance the brake and gas again to get the speed you need from your Ford Mustang!
Get Your Ford Mustang Today
Are you ready to feel the thrill of the open road at the wheel of your brand new 2016 Ford Mustang? Arlington Heights Ford can help! To take a test drive of this powerful machine, call us today at (847) 870-1300 or come see us at 801 W Dundee Rd, Arlington Heights.