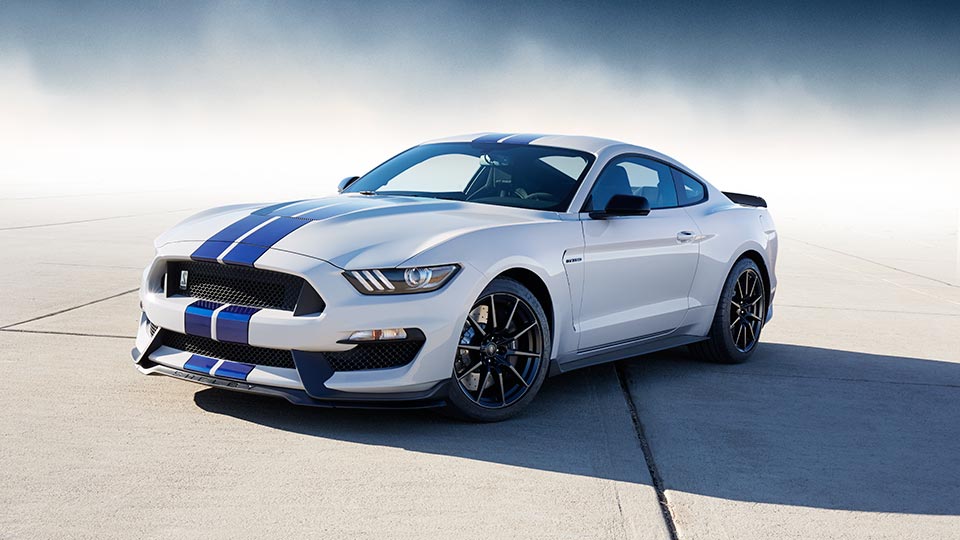 2017 Ford Mustang Shelby GT350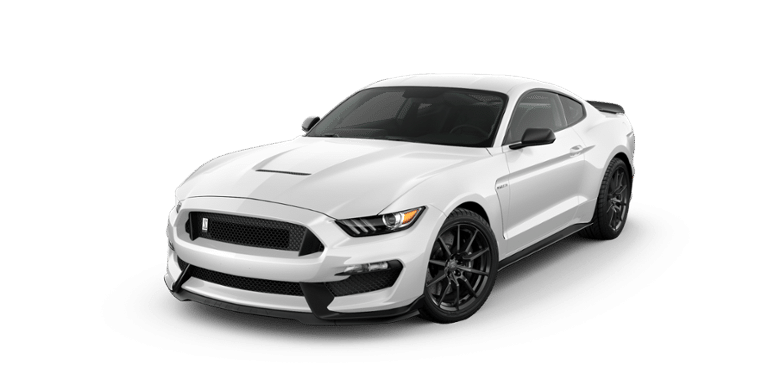 If you love performance cars and the pure freedom of the open road, you'll love the 2017 Ford Mustang Shelby GT350. This powerful American muscle car is made for speed, from its robust V8 engine to its commanding exterior. Check it out today at Arlington Heights Ford, where you can get competitive financing today.
What Are You Looking For?
---
Robust Output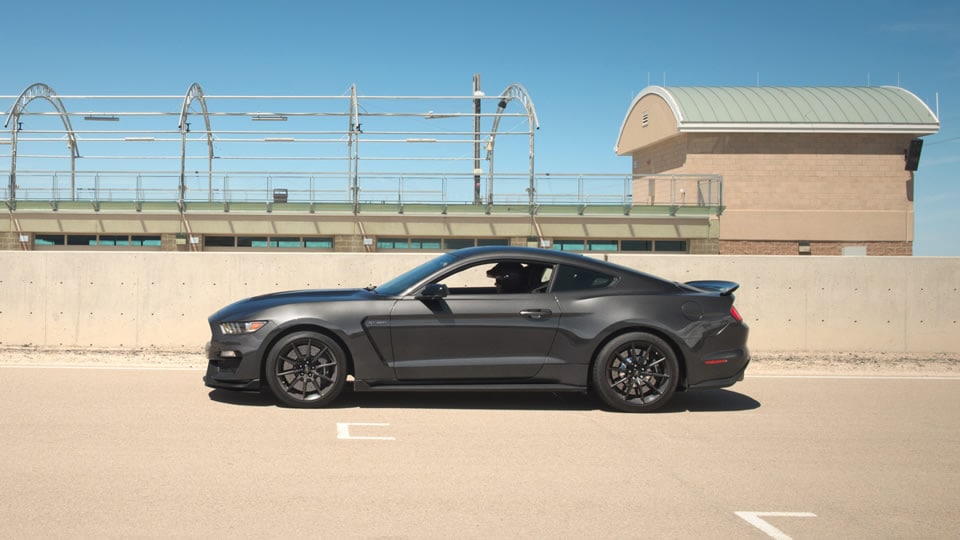 The 2017 Ford Shelby GT350 offers a powerful 5.2L V8 engine, made with the finest Ford technology for the ultimate in performance. In total, this engine is good for a total output of 526 hp and 429 lb-ft of torque, which is sent to the rear wheels. The growl of this engine lets everyone in Schaumburg know just what's under the hood as you speed down the highway. It uses twin independent variable cam shaft timing technology to produce more power than an engine without, along with better fuel efficiency and even lower emissions.
Active valve technology provides premium performance and a smooth, comfortable ride that's spirited without being bumpy. The quad exhaust removes exhaust fumes from the engine efficiency for performance that won't quit, with no knocks or stalling. The flat plane crank means you'll get a rugged and capable engine that can take all the power you run through it and more for sustained performance in any situation. This engine is the most powerful naturally aspirated engine ever produced for the road in the history of Ford, revving higher than any other engine without redlining.
TOP
---
Exterior Design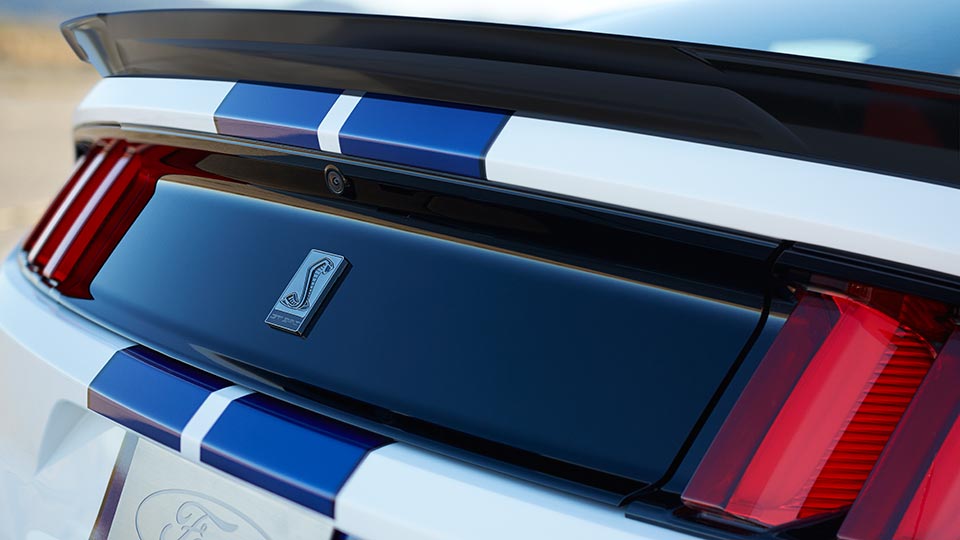 The exterior of the 2017 Ford Mustang Shelby GT350 doesn't just offer a dynamic and attractive profile. The aggressive front splitter carves the air into aerodynamic shapes, while the rear spoiler reduces turbulence for better control. The integrated diffuser reduces lift and improves downforce. The wide vented aluminum front fenders and vented aluminum hood offer engine cooling for premium performance both ways, while the front fascia and belly pan reduce life even more for a ride that grips the road. The entire chassis is orchestrated with smooth lines and curves to create a uniquely dynamic performance and profile. The carbon fiber rear wing helps to reduce weight while improving aerodynamics.
Racing stripes and a choice of colors mean you'll have a Ford Mustang Shelby GT350 that looks exactly how you want it, at home anywhere whether you're on the track or enjoying the scenery on a Sunday drive. It's been designed for the fastest lap time possible, cutting out components and reducing weight where it's not needed to make your Shelby GT350 as powerful as possible. The lightweight aluminum components reduce weight and improve performance for an incredible power to weight ratio.
---
Interior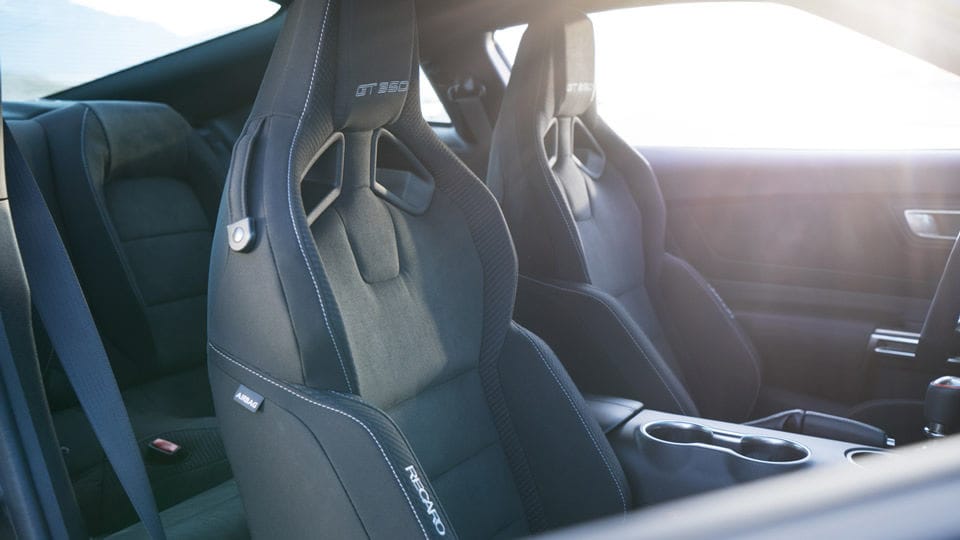 Inside the 2017 Ford Mustang Shelby GT350, you'll get an environment that's designed to help you reach unprecedented heights of performance and control. The standard RECARO cloth seat uses Miko sueded sport inserts to keep you comfortable and in place even when you're going around tight corners and sharp curves. The race-inspired Shelby shift knob is unique to the Shelby, giving you an ergonomic grip with your smooth gearshift lever. Shelby-exclusive aluminum trim offers a beautiful cabin that's all business with a sophisticated look and amazing comfort. The shift indicator light is displayed on the windshield in another unique feature, letting you keep your eyes on the road no matter what. The flat bottom steering wheel allows for complicated maneuvers like the pros.
The 2017 Ford Mustang Shelby GT350 doesn't have many of the features that the standard Mustang does, and that's because it's made for racing and premium speed above all else. It seats two, with no rear seat. It also doesn't include connectivity features like the Ford SYNC or a rearview camera. This helps allow the Shelby to race as fast as possible with minimal weight.
TOP
---
Racing Technology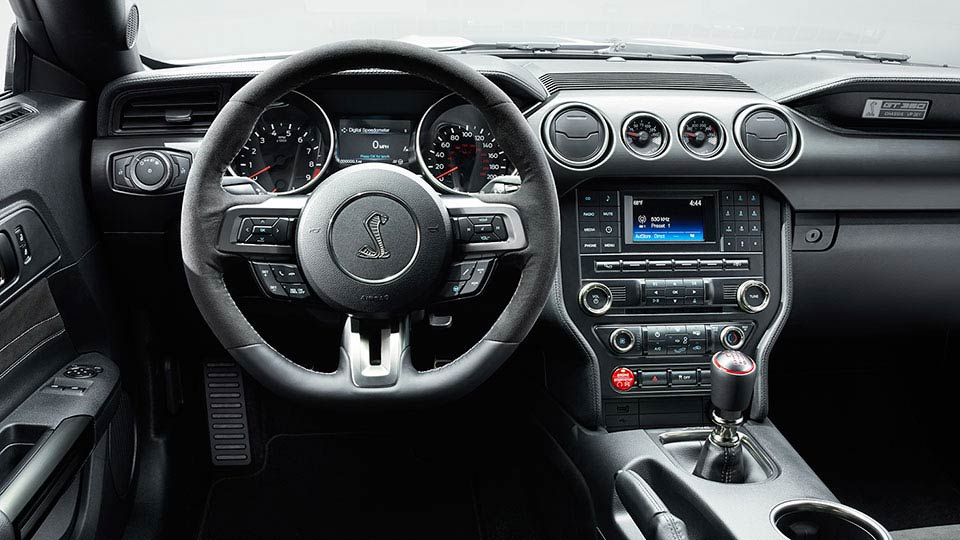 The 2017 Ford Mustang Shelby GT350 offers the Track Apps system, which helps you fine-tune your performance on the track. Electronic line lock and launch control lets you hold the rear brakes while you accelerate the front wheels, letting you warm up your wheels and engine so you can take off when the checkered flag goes down! You'll also get to see your performance metrics with the Track Apps message center placed in the instrument cluster, which lets you check your acceleration times, average speed, and more statistics. You can even improve your performance with the recording function, which takes video of your performance that you can save and study to fine-tune your driving.
TOP
---
Get Your Ford Shelby
Are you ready to invest in the 2017 Ford Mustang Shelby GT350? Arlington Heights Ford can make it happen! Take a test drive of this powerful car today with our friendly sales staff. Call us today at (847) 870-1300 or come see us at 801 W. Dundee Road in Arlington Heights, IL.
TOP
---