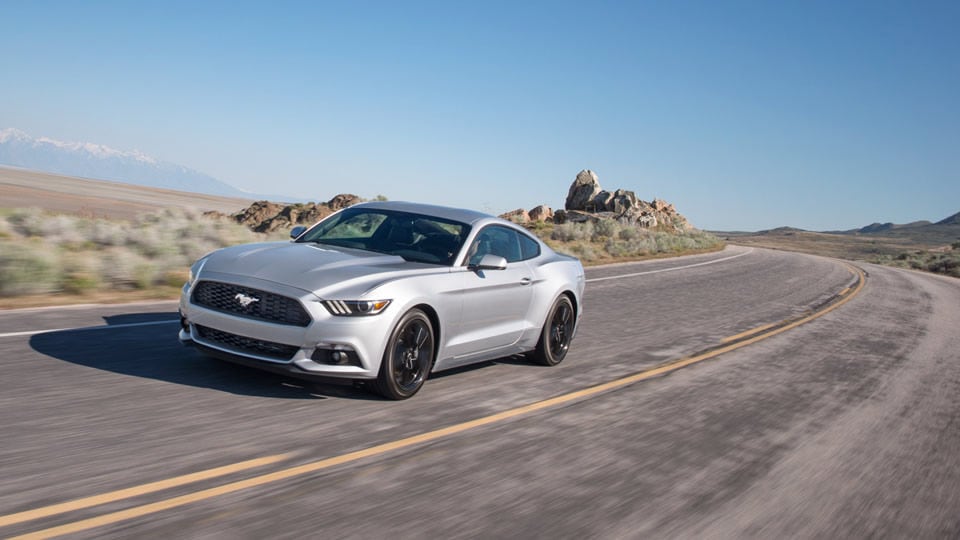 If you're a fan of classic muscle cars, you're looking forward to when the 2017 Ford Mustang hits Schaumburg! This powerful performance vehicle sports a choice of engines for spirited drive and quick response. Check it out today at Arlington Heights Ford.
Mustang V6
The Mustang V6 is a 3.7L V6 engine. It uses a twin independent variable cam shaft timing system, which provides better control of the engine's fuel and air intake and exhaust output, producing better performance with increased fuel efficiency and vastly reduced emissions. It enhances the power you'll get at its peak and helps boost torque even when you're passing and merging. Sequential multi-port electronic fuel injection delivers a smooth and steady stream of power. This standard engine produces an impressive 300 hp and 280 lb-ft of torque. It uses a 6-speed SelectShift automatic transmission with optional paddle shifters, and gets a fuel efficiency of up to 27 mpg highway.
Mustang EcoBoost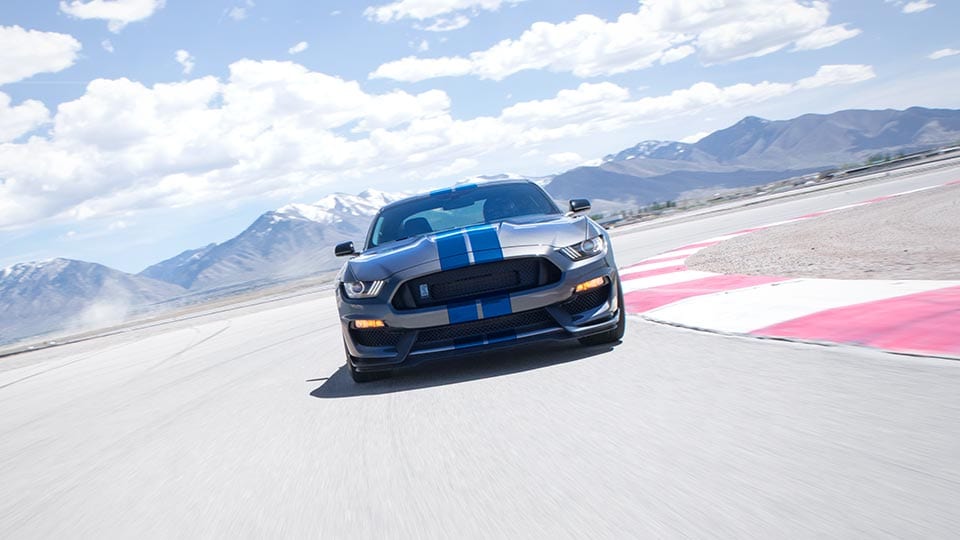 For a more efficient engine, opt for the Mustang EcoBoost. This 2.3L 4-cylinder engine uses turbocharged direct gasoline injection, taking in more air for a brighter burn. The EcoBoost system creatures a better fuel compression ratio to improve emissions and boost fuel efficiency without compromising power, providing a quick acceleration response with high-pulse energy. This engine produces 310 hp and 320 lb-ft of torque, getting up to 30 mpg highway even if you opt for the 6-speed manual transmission. With an aluminum engine block and aluminum cylinder heads, this lightweight engine will get you where you need to go with efficiency and style.
Mustang GT
For a truly classic engine, opt for the Mustang GT. This 5.0L V8 engine is designed to bring you maximum power with a highly efficient fuel compression rate. Larger exhaust and intake valves optimize airflow and cooling, while exhaust cam shafts are designed for premium lift. High-flow ports mean you'll get more power when you need it and a smooth and reliable performance when you're cruising. Producing 435 hp and 400 lb-ft of torque, this engine is unmistakable! The trademark Mustang rumble will rev you up for a day on the track or a drive through the countryside. Dual bright exhaust valves with rolled polished tips give this engine a sporty finish, while the 25 mpg highway fuel efficiency ensures you'll have plenty of fuel.
Shelby GT350
For a truly exhilarating performance, choose the Shelby GT350 model. It comes with a 5.3L V8 engine, which uses a flat plane crank to rev up the RPMs for maximum response and power. The port fuel injection system uses twin high-flow pumps to deliver gas to the engine with alacrity, giving you the speed you need when you need it. This engine produces an incredible 526 hp and 429 lb-ft of torque. You'll get a dual exhaust system with active valves and quad tips, as well as a quick-shifting Tremec 6-speed manual transmission.
Get Your Mustang Today
Are you ready to feel the power of the 2017 Ford Mustang? Arlington Heights Ford can help! Call us today at (847) 870-1300 or come see us at 801 W Dundee Rd, Arlington Heights.