Six Things You Didn't Know the 2017 Ford Fusion Can Do For You
The Ford Fusion is one of Ford's most popular midsize sedans in the Arlington Heights and Schaumburg area. But there's plenty that you don't know about the upcoming edition of this speedy and luxurious vehicle. Learn what you'll need to know about the brand new 2017 Ford Fusion, available from Arlington Heights Ford soon!
What Are You Looking For?
---
1) Delivers Power From Three Amazing Engines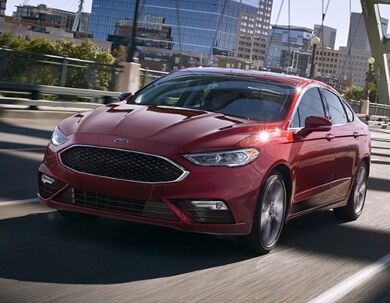 The 2017 Ford Fusion gives you a choice of three incredible EcoBoost engines. Ford's EcoBoost technology is made for premium efficiency, with direct fuel injection and a high compression ratio to let you get 20% more out of your fuel with 15% less emissions.
You'll be able to drive with a standard 1.5L engine that delivers the performance you need without sacrificing power. It comes with Auto Start-Stop technology that shuts off the engine automatically when you're idling and starts it back up seamlessly when you press on the gas, so you'll use less gas and have more juice to go.
You can also pick the 2.0L engine, which delivers even more horsepower when you need it. It's available with all-wheel drive for better handling over bumpy or smooth terrain. Finally, you can choose the 2.7L V6 engine, which is exclusive to the new Fusion Sport model. It's got lots of power for serious performance enthusiasts, and comes with standard all-wheel drive.
TOP
---
2) Looks Great From the Outside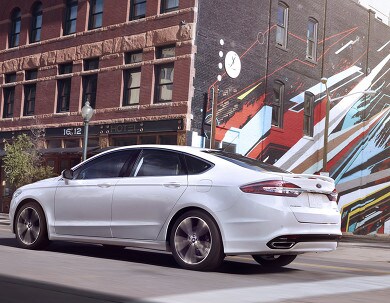 The Fusion has been redesigned for a new year, both inside and out. On the outside, you'll get a distinctive new grille with speed lines and a faceted hood to carve the air into aerodynamic shapes, reducing turbulence and drag for a speedy and controllable performance. The new grille lends a premium look to the fascia. You'll also get available LED headlamps, which cast a brighter and clearer light than standard halogen headlamps and use less energy. Finally, when you choose the Fusion Platinum, you'll get a unique front grille as well as custom 19-inch polished aluminum wheels.
TOP
---
3) Feels Great From the Inside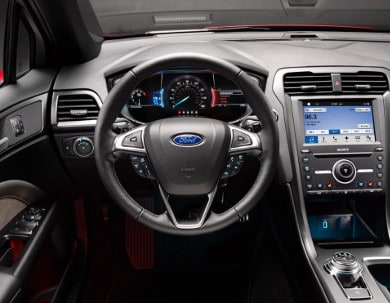 You'll feel comfortable and confident in the redesigned 2017 Fusion's cabin. The leather-trimmed seating and heated front seats makes for a snug and luxurious ride. The center console has been redesigned for a more open and usable space, letting you connect with your passengers more easily. The traditional gear shifter has been replaced with a brand new rotary gearshift dial for more room and a cabin that flows. You can even choose the Fusion Platinum for a premium, exclusive interior.
TOP
---
4) Keeps You Connected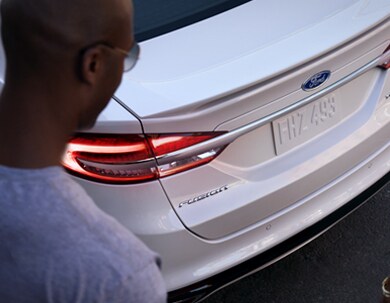 The 2017 Ford Fusion comes with Ford Sync 3, a Ford exclusive app system that lets you keep connected and in control of your car while you rest your hands on the wheel and your eyes on the road. You'll get new hardware that's faster and more powerful for a quicker response, as well as a new design that's easy to use. New software means easier destination energy, enhanced voice recognition, and better swipe capacity with pinch-to-zoom capability.
TOP
---
5) Keeps You Safe and Alert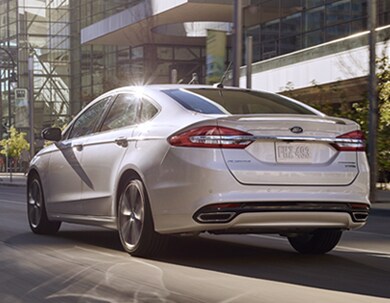 The 2017 Ford Fusion comes with a full suite of available technology that's made to help you stay aware of your surroundings and keep you from a dangerous accident. You'll get a brand-new Pre-Collision Assist with Pedestrian Detection, which looks out for pedestrians crossing your path and can even put on the brakes to slow you down when you can't. You'll also get technology that adjusts your speed while you're cruising, watches out for vehicles in your blind spot, helps you keep from drifting from your lane, and even helps you find just the right parking spot.
TOP
---
6) It Can Be Eco Friendly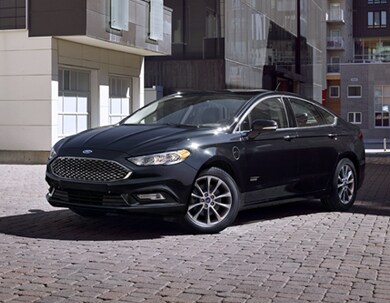 The 2017 Ford Fusion can be had in hybrid or Energi styles. The hybrid comes with a standard SmartGauge with EcoGuide, which is Ford's virtual driving coach. You'll get information in real time about the efficiency of your driving and your vehicle, as well as coaching on how to drive while using less energy.
The Energi engine comes with a Li-ion battery and a gas engine for great flexibility. The easy plug-in system works with plenty of options, and the MyFord Mobile app lets you schedule and monitor your vehicle's charging so you can easily extend the range of your battery.
TOP
---
Get the Ford Fusion
Can't wait for the 2017 Ford Fusion? Arlington Heights Ford can help! To reserve your model or for more information about Ford's upcoming cars, contact us today by calling us at (847) 870-1300 or come see us at 801 W Dundee Rd, Arlington Heights.
TOP
---