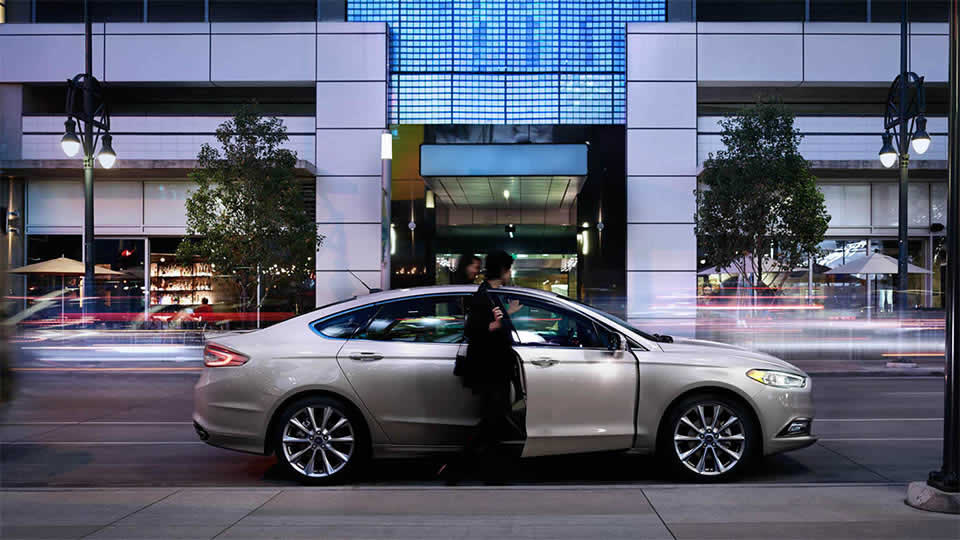 The 2017 Ford Fusion Raises the Bar for Safety
Motorists across Arlington Heights and Schaumburg demand the best in safety and protection from their vehicles, and the 2017 Ford Fusion is here to deliver. With a comprehensive suite of technology designed to prevent and protect you from accidents, the Fusion has truly set a new standard in sedan safety. So if you're looking for a stylish, comfortable sedan that will keep you and your passengers safe, and help you to avoid accidents in the first place, take a look at everything you can get with the 2017 Ford Fusion.
Pre-Collision Assist with Pedestrian Detection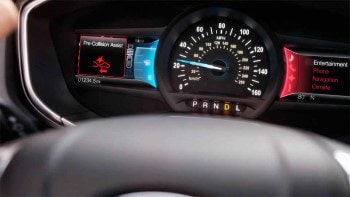 One of our most innovative features, this comprehensive system integrates several methods of detection and notification to help you avoid collision with both pedestrians and other vehicles. A radar and camera sensor work together to monitor vehicles traveling in the same direction to see if they're slowing or stopping, and can detect pedestrians crossing directly in front of you. After this, the system progresses through three levels of activation. First, it sets of an audible alert noise and flashes a visible warning that a collision is possible. If you don't react, it precharges the brakes, making them more sensitive and receptive to last minute activation. And if you're still not able to take action and a collision is imminent, your brakes will automatically engage, either softening the impact or avoiding it entirely.
Driver-Centric Safety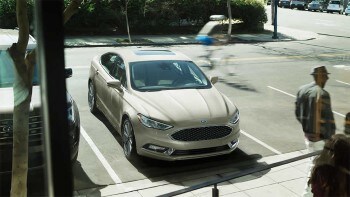 Along with the Pre-Collision Assist, the Fusion also offers a variety of smaller, driver focused features that allow you to stay more aware of the road and help you to avoid other kinds of accidents. These include:
Blind Spot Information System: This feature uses a radar to monitor your blind spot and, if it detects a vehicle there, activates an indicator light in the matching sideview mirror, taking all the guesswork and head turning out of changing lanes.
Adaptive Cruise Control with Stop-and-Go: No longer do you have to micromanage your cruise control to maintain a safe distance in changing traffic-this system monitors traffic for you, and automatically adjusts your speed accordingly.
Lane-Keeping System: Stay on the straight and narrow with this feature, which uses a camera located behind the windshield to detect road lane markings and monitor the vehicle's position within them. Then, if it senses you drifting, it alerts you with an artificial rumble strip vibration, so you can get back to the center.
Feel Secure in the World Class Safety of the 2017 Ford Fusion
As you can see, the 2017 Ford Fusion is one of the safest sedans you can buy, and residents of Arlington Heights and Schaumburg can experience that peace of mind for themselves at Arlington Heights Ford, located at 801 W. Dundee Rd. And if you have any questions about the Fusion or any of our other quality Ford models, feel free to contact us online or over the phone at (888) 481-8607.