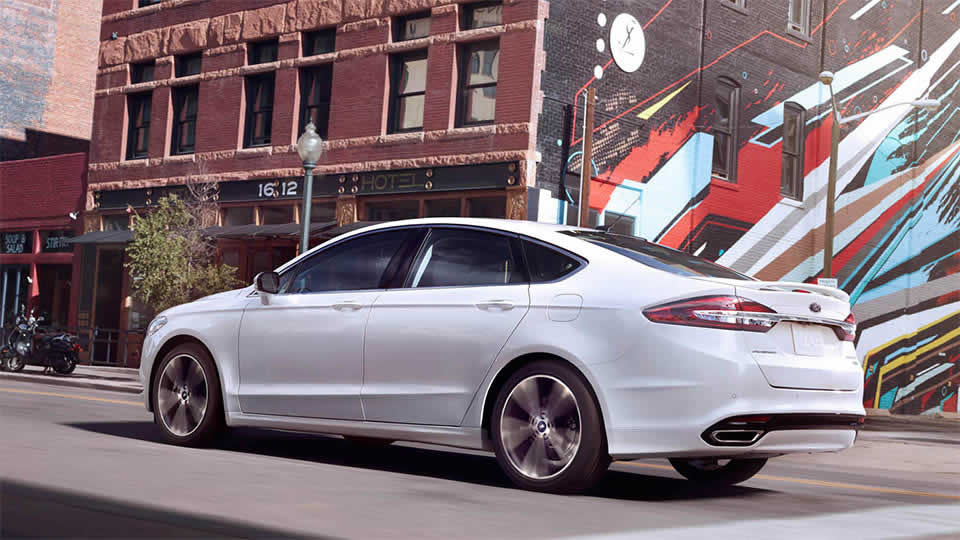 The 2017 Ford Fusion Shows Off its Impeccable Design
Schaumburg drivers are flocking to Arlington Heights Ford to check out the bold and sophisticated new design of the 2017 Ford Fusion, and it's easy to see why. From its sleek, sharpened exterior to its spacious and comfortably elegant interior, the Fusion exhibits a powerful elegance that few other modern sedans can match. And with alternative trims like the Platinum and Sport bringing their own fashionable choices to the table, you're sure to find a Fusion that best expresses your sense of style.
A Bold New Exterior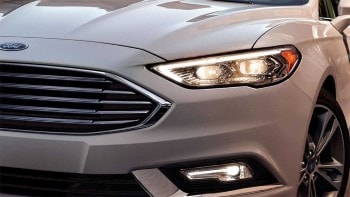 The 2017 Ford Fusion makes its intentions known at a glance, with aggressive lines and features that jump out at the observer. To start, LED headlamps have been added to the front end, providing a superior light quality to the old halogen bulbs and using far less energy to do so. The lights surround Ford's iconic new grille design, a wider and more imposing look that suits the Fusion's more powerful personality. Wheel choices range from the stalwart 17-inch Premium Painted Luster Nickel set to a striking set of 19-inch Machined-Aluminum Premium Painted Dark Stainless options, with plenty of choices in between. And if you opt for the Fusion Sport, you'll also get a unique remix of the front grille and a quad tip exhaust sure to impress the cars you leave in your wake.
A Mature and Comfortable Interior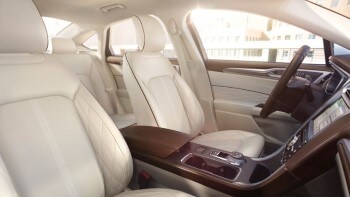 No matter what trim you opt for, the 2017 Ford Fusion offers a truly luxurious cabin experience to enjoy. Its more spacious and accessible cockpit is topped off with a new take on transmission control: the low-profile rotary gear shift dial. This futuristic looking gear shift is easy to use and takes up far less space, freeing up room for easier access to things like cup holders and a USB port. There's a wide selection of fabrics and trim colors too, all made from high-quality materials and designed to suit the vehicle. For example, the Fusion Sport comes with Dark Earth Gray leather sport seats and Miko suede inserts, so the cabin looks and feels like a real roadster. Those looking for a more premium experience, though, will find it in the Ceramic leather-trimmed seats of the Fusion Platinum, which can also be heated and cooled for added comfort in any weather. And with options including a leather-wrapped steering wheel and a 10-way power driver seat, you can customize your Fusion to fit your needs.
Explore the Luxurious Design of the 2017 Ford Fusion Today
If you're a resident of Schaumburg looking to witness the impeccable style and sophisticated design of the 2017 Ford Fusion in person, come on out to Arlington Heights Ford, located at 801 W. Dundee Road. And if you have any questions about the Fusion and its many trims, contact us online or over the phone at (888) 481-8607.