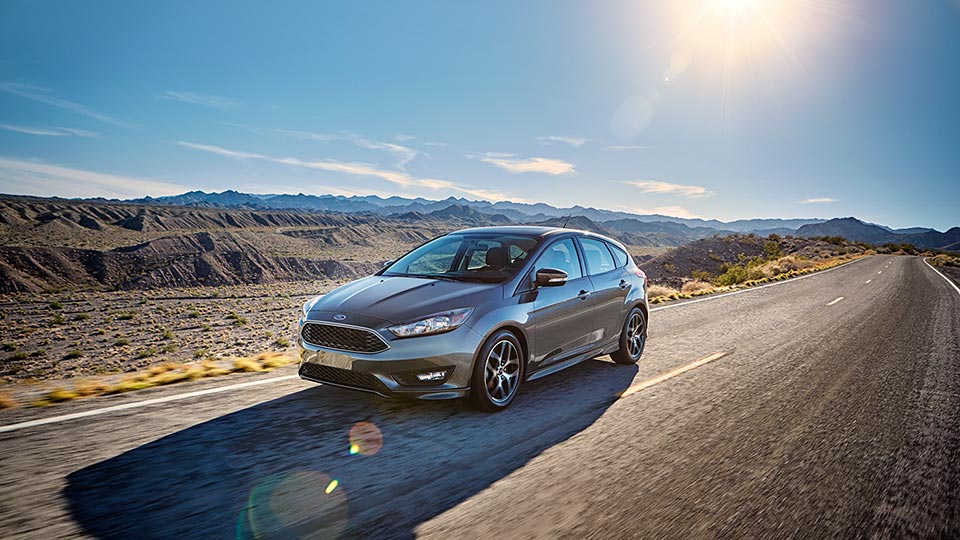 The Incredible Performance of the 2016 Ford Focus
Arlington Heights enthusiasts are head over heels about the new 2016 Ford Focus, thanks to its powerful yet efficient performance and range of powertrains to choose from. Whether you're in the market for a sporty powerhouse or an eco-friendly electric sedan, you'll find an engine to fit your needs in the new Focus. And with all the sophisticated accouterments and amenities in the cabin, you'll never find a more comfortable way to experience these thrilling drives than in a Focus. Take a look at all the options you have to choose from.
The Ford Focus S & SE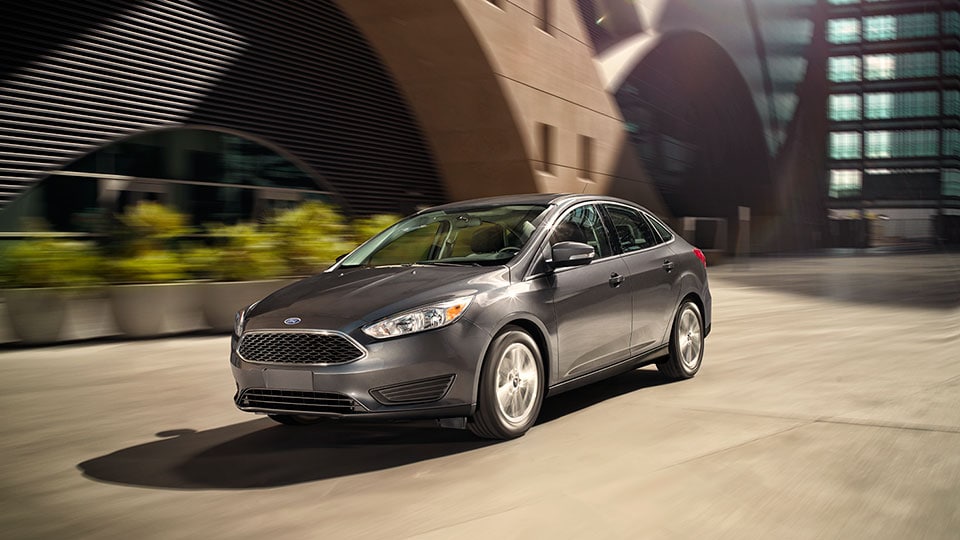 Available in a number of more granular trims to suit your tastes, this level of the 2016 Ford Focus comes standard with a 2.0L Ti-VCT direct-injection I-4 engine, one of the finest combinations of speed and efficiency Ford has ever developed. This direct-injection powerhouse delivers an impressive 160 horsepower and 146 lb.-ft. of torque, making you well equipped to overtake the slower sedans on the highway. At the same time, it gets an EPA-estimated 36 MPG on the highway, which gets boosted to an even more remarkable 40 MPG highway if you opt for the available 6-speed Powershift automatic transmission. And its flex-fuel capability means you can make use of E85 gasoline as well as standard unleaded, so you can stay even greener at the pump.
The 1.0-Liter EcoBoost Engine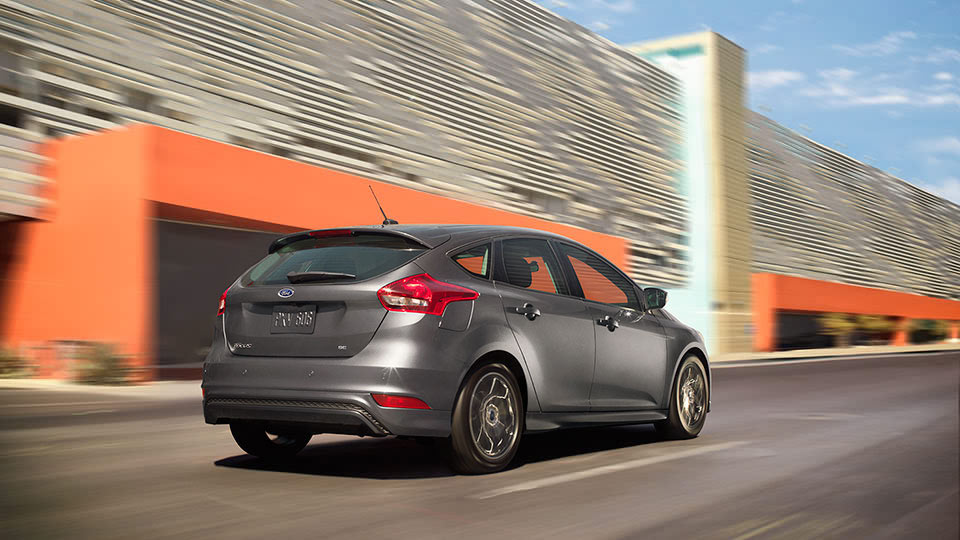 Available as a stand-alone option with most Focus models, this engine offers some of the best fuel efficiency you can get in a sedan without going full electric, with an EPA-estimated rating of 30 MPG city/42 MPG highway. It also comes with auto start stop technology and a 6-speed manual transmission, to ensure that you're always getting the most out of each drop of fuel. And with 123 horsepower and 125 lb.-ft. of torque, the EcoBoost is no slouch in the performance department either.
The 2016 Ford Focus ST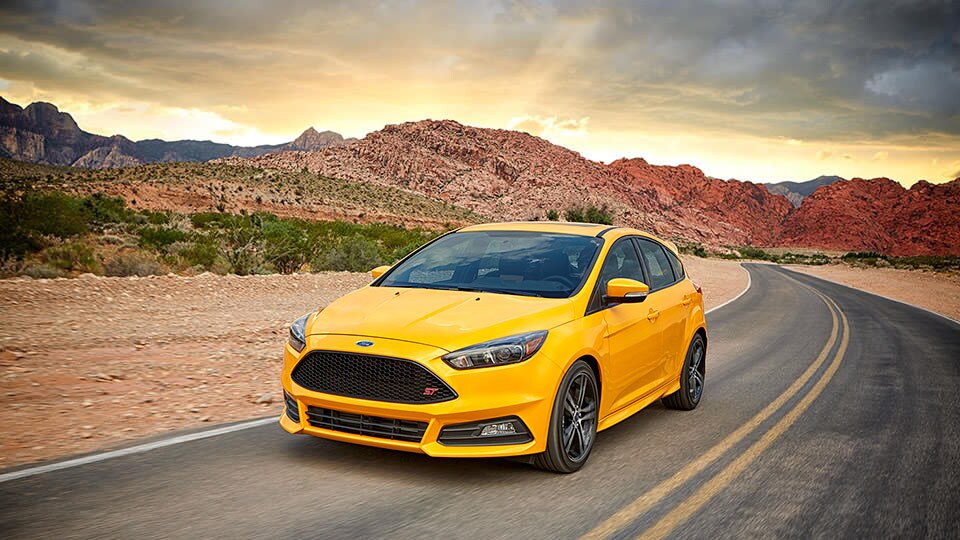 Designed with a sportier feel in mind, the 2016 Ford Focus ST combines a brawny powertrain with a number of structural enhancements to create a race-ready sedan that can handle the track and the highway with equal aplomb. It comes with a turbocharged direct injection 2.0L EcoBoost engine, which delivers a muscular 252 horsepower and 270 lb.-ft. of torque, all of which you'll be able to feel through the available flat-bottom leather-wrapped steering wheel. And speaking of steering, the Electric Power-Assisted steering with torque-steer compensation, along with the ST sport suspension and Torque Vectoring Control, make the ST handle like a dream, whether you're tackling tight turns or just changing lanes. And with the available RECARO leather-trimmed front seats and LED signature lighting, this Focus looks just as sporty as it feels.
The 2016 Ford Focus Electric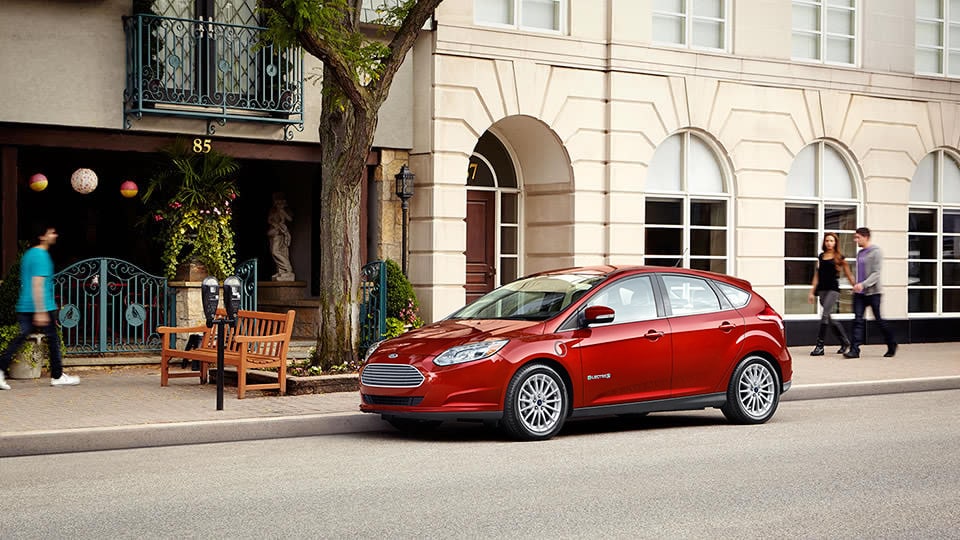 Are you ready for the future of driving? Then check out the new 2016 Ford Focus Electric, featuring an advanced all-electric motor that lets you kiss the gas pump goodbye for good. With an EPA-estimated rating of 110 MPGe city/99 MPGe highway, and an estimated range of 76 miles on each full charge, you'll be able to do your commute and then some without ever having to set foot at a gas station. And since a full charge only takes about 3.6 hours, if you do run out of juice, you'll be able to get back on the road in no time at all. And for that extra bit of green living, the cloth seats use 100 percent recycled materials in their REPREVE fiber upholstery.
The 2016 Ford Focus RS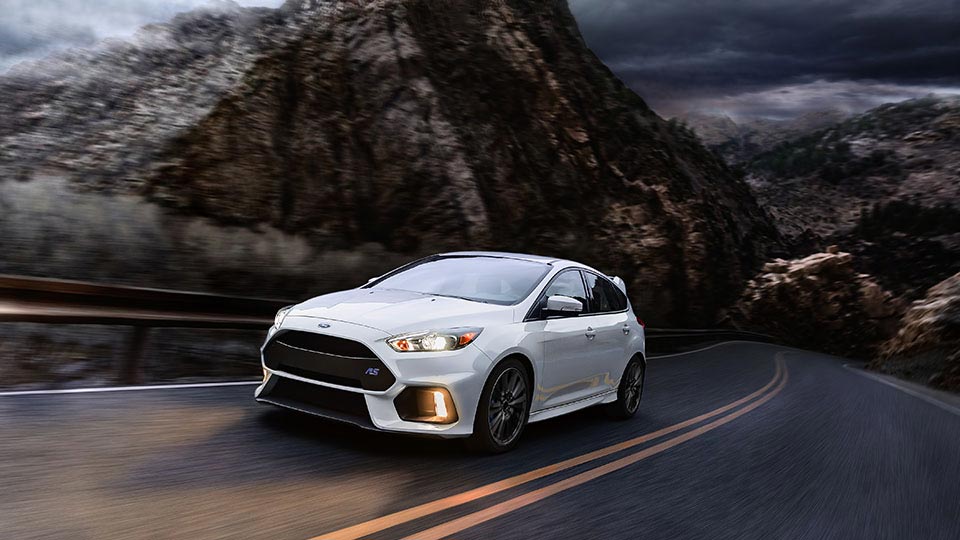 The 2016 Ford Focus RS is the most powerful model on offer from Ford, and is guaranteed to give you an unforgettable driving experience. It sports a 2.3L EcoBoost engine, which delivers best-in-class 350 horsepower and 350 lb.-ft. of torque, leaving all those other sedans in the dust. Its Unique RS Sport Exhaust with Dual Bright Tips mean you can see and hear the power just as well as you can feel it, while the Ford Performance All-Wheel Drive with Dynamic Torque Vectoring ensures that you're in complete control of this speed demon. Quite simply, this monster is one of the fastest sedans on the road.
Explore the Quality of 2016 Ford Focus Performance Today
Schaumburg residents have been singing the praises of the 2016 Ford Focus and its incredible performance since it first hit the lot, and now you can experience it for yourself at Arlington Heights Ford, located at 801 W. Dundee Road. And if you have any questions about the Focus or any of our other excellent Ford models, contact us online or over the phone at (888) 481-8607.