Driving can be taken to an entirely new level when you opt for a hybrid or electric car such as the 2016 Ford Focus Electric or the 2016 Ford C-MAX Hybrid. Both of these vehicles are certainly impressive when it comes to their design, interior style, technology, power, and handling. So when you're cruising the Arlington Heights or Schaumburg roads, know that each of these vehicles offers a variety of their own benefits and amenities that will certainly generate attention on every road.
What Are You Looking For?
---
Interior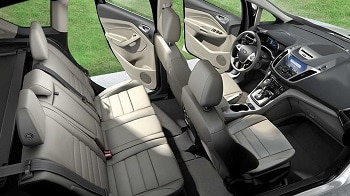 Both vehicles offer the best in interior convenience and comfort. Each one comes standard with dual-zone electronic automatic temperature control so every passenger can set his or her own level of comfort. The Next Generation SmartGauge with EcoGuide is a standard feature that drivers will enjoy. This nifty tool displays all the pertinent information that drivers want, directly in their line of sight. On the C-MAX, you can enjoy spacious room for up to five passengers and up to 52.6 cubic feet of cargo space. With the Focus, you can sit back and take in the comfortable seating made from REPREVE® fiber from 100% recycled materials.
---
Entertainment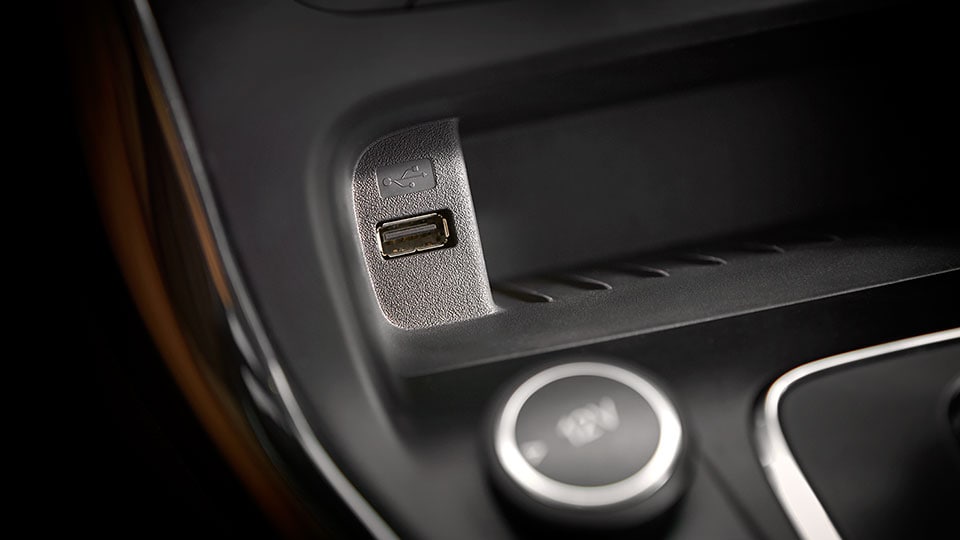 In terms of entertainment, both the 2016 Ford Focus Electric and 2016 Ford C-max Hybrid SEL offer SYNC 3 technology. With this, drivers can use their voice to connect to the radio, make phone calls, or locate information. SiriusXM Radio and navigation both come standard on the Focus while available on the C-max Hybrid. In addition, an audio system and USB jacks are available on both models to complete the entertainment package. Each vehicle offers MyFord® Mobile smartphone app, so you can always stay completely connected to your vehicle no matter where you may be. Combine this with push-button start technology and an illuminated charge port, and you'll be enjoying more technology in a vehicle than you ever thought possible.
---
Appearance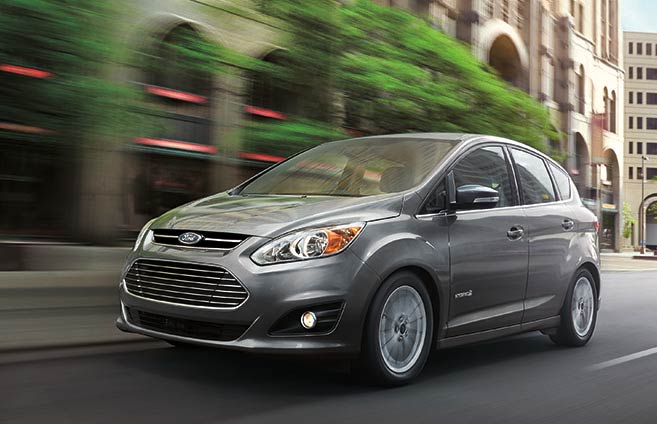 No matter which vehicle you choose, you'll certainly enjoy the way each of these vehicles look on the road. A piano black grille can be found on the exterior of each one, and it's enough to grab attention on the road. The Focus also comes standard with a rear spoiler, taillight accents, headlamp surrounds, and blind spot mirrors, while the C-MAS offers rain-sensing wipers, optional panoramic roof, foot-activated lift gate, and available power heated exterior mirrors.
---
Handling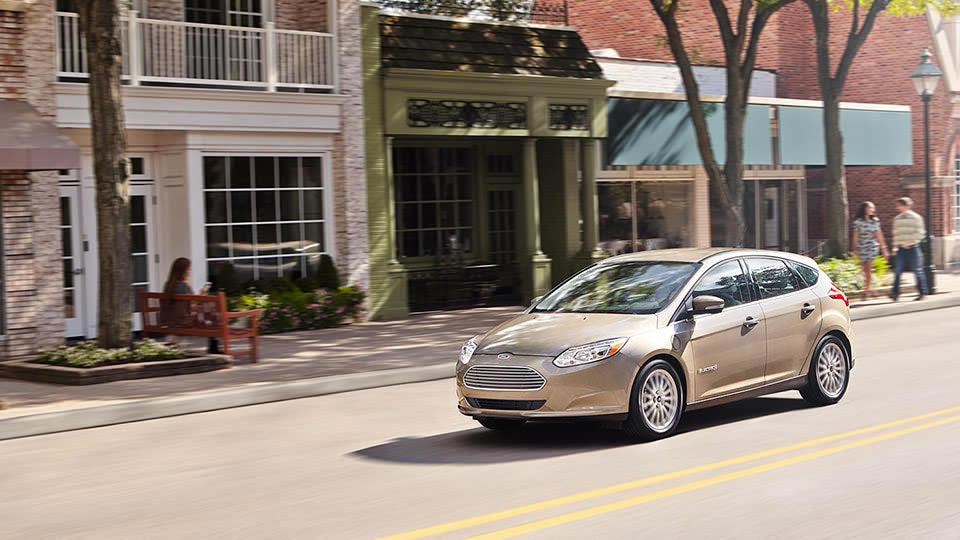 Both vehicles offer impressive handling on the Arlington Heights and Schaumburg roads. The C-MAX comes standard with front wheel drive and electric power-assisted steering. The Focus comes standard with a MacPherson strut independent front suspension, 4-wheel anti-lock brake, electronic brake assist, and Control Blade independent rear suspension.
---
Power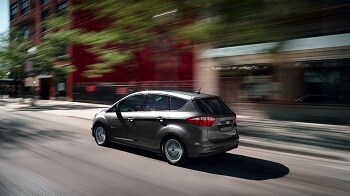 As a hybrid and an electric car, each one of these vehicles offers their own uniqueness when it comes to power. The C-MAX has a 2.0L hybrid electric powertrain with eCVT, regenerative braking system, and a 1.4kWh battery. It delivers a best-in-class 188 hp for a truly enjoyable driving experience, and the Eco Select button allows you to choose the exact type of drive you want to enjoy. The Focus comes standard with a 107 kw electric motor, 23 kWh liquid cooled, lithium ion battery, and 120V convenience charge cord, with an optional 240V home charging station. Plus, every time you hit the brakes, you regenerate that energy back into the vehicle for increased efficiency.
---
Which One is Right For You?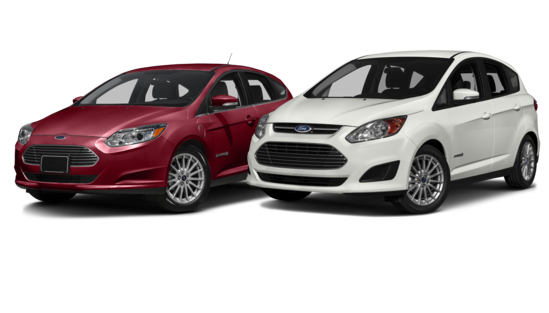 The 2016 Ford Focus Electric and 2016 Ford C-MAX Hybrid are both great vehicles for both singles and families alike. If you want a powerful ride that comes with features like a panoramic moon roof and supreme handling, the Focus is a great option. If you enjoy versatility, fun interiors, and room for a family of five, then the C-MAX is the better option. No matter which one you choose, you can rest assured you're getting a great vehicle.
---
Choose Arlington Heights Ford
Making a smart decision about your next vehicle purchase is easy when you choose the 2016 Ford Focus Electric or the 2016 Ford C-MAX Hybrid. Each of these vehicles shares similar features and benefits, yet each is able to stand out on their own with attractive styles. The Focus allows you to drive farther with a charge so you no longer need to make extra stops at the gas station, while the C-MAX boasts a powerful hybrid engine that improve efficiency. No matter which vehicle you choose, check out the new vehicle inventory at Arlington Heights Ford. Contact us today at 888.481.8607 to start you new driving experience.
---