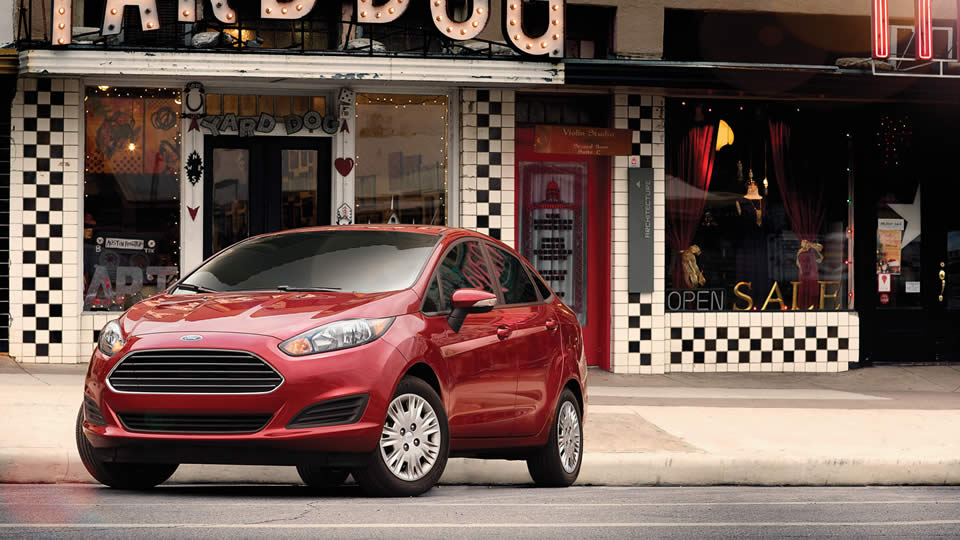 Subcompact cars deliver a thrill like no other. If you're looking for the right vehicle to handle the Arlington Heights and Schaumburg roads with ease and finesse, then you want to check out the 2016 Ford Fiesta. This vehicle commands attention with its impressive fuel efficiency, enhanced power, impressive warranty, and ample features and benefits. What makes it even better is that it completely dominates competitors like the 2016 Nissan Versa. If you were comparing the Fiesta vs the Versa, you'll soon see why the Ford is the better choice. Take a look at the comparison below for more information.
Efficiency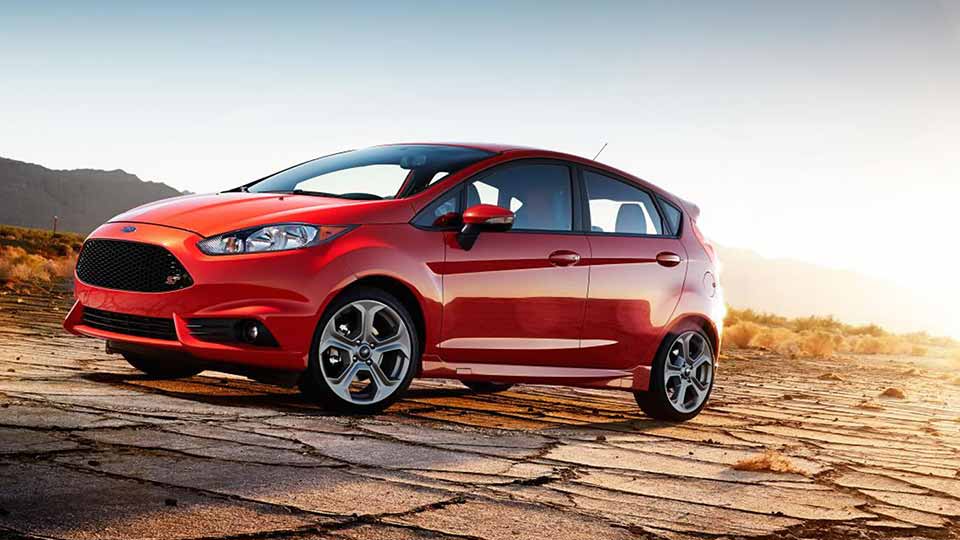 Most people assume that subcompact and compact cars offer the best in fuel efficiency. While some of these cars do, you still need to make sure you're picking the one that offers the most. The 2016 Ford Fiesta offers an EPA-estimated 28 city and 36 highway mpg. The 2016 Nissan Versa is close, offering 27 city and 36 highway. While this may not be enough to help you make a decision, consider this: you can go farther with the Ford. This new model offers a highway cruising range of 446.4 miles. Compare this to the 388.8 highway cruising range of the Nissan, and you'll know that there is only one choice you should be making.
Power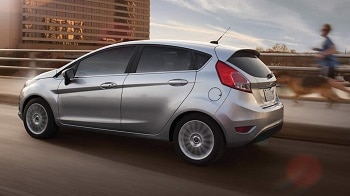 When you look at the base hatchback models, you'll notice that each one comes with a standard 1.6L engine with a five-speed manual transmission. For some, this may trick you into believing that they offer the same type of power, but they don't. In fact, the Ford offers more power. When you opt for this new model, you'll get 120 hp and 112 lb-ft of torque. This is much more powerful than the 109 hp and 107 lb-ft of torque you'd get with the Versa. In addition, the Fiesta offers an available six-speed automatic transmission. You will not be able to snag this when you choose the Nissan. So if you want the vehicle that gives you better power and more choices, then you'll want to be sure you bring home the Fiesta.
Warranty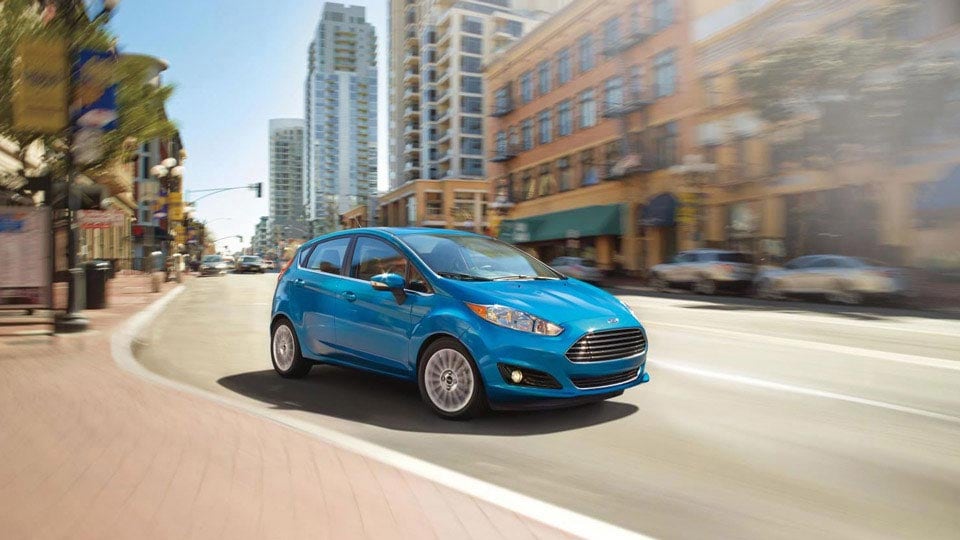 No Arlington Heights or Schaumburg driver wants to be left out on the side of the road if something were to happen. While both vehicles offer similar powertrain and basic warranties, the Ford beats the Nissan when it comes to roadside assistance. After all, this new model comes standard with five years or 60,000 miles of roadside assistance. If you opt for the Nissan, you'll only get this roadside assistance for 3 years or 36,000 miles. When you think about your peace of mind and how you'd like to stay covered, you're better off choosing the warranty that gives you more. Obviously, that would be the Ford.
Features and Amenities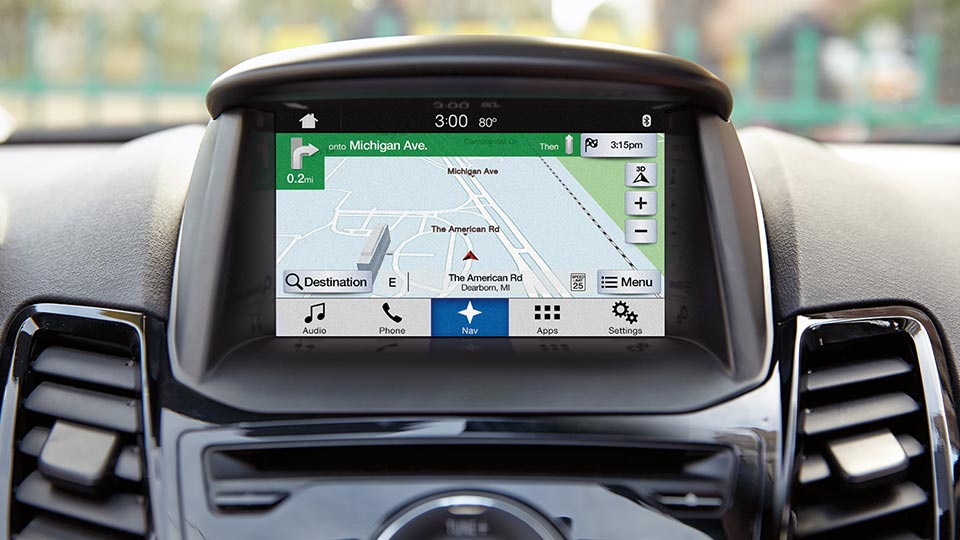 Just because the two vehicles may look similar doesn't mean that they are. In fact, the 2016 Ford Fiesta actually offers more in terms of standard and available features compared to the 2016 Nissan Versa. Take a look at what you can expect to find when you bring the Fiesta home with you.
Standard remote key fob allows you to lock and unlock your car from anywhere, not just when you're standing next to the vehicle.
Standard ignition disable system provides an extra layer of safety to keep you and your vehicle safe.
Standard security system ensures that your vehicle is constantly monitored, even when you're not inside.
Standard cargo shade area protects your valuables from being visible to the outside world.
Available leather seats add a touch of elegance and comfort to the cabin of the new Ford.
Daytime running lights ensure your vehicle is always visible, even when the sun is shining.
Sony 8-speaker premium audio system delivers concert-quality sound for an entertaining and enjoyable ride.
 
As you can see, you easily get more for your money when you make the Fiesta your choice over the Versa.
Find Your Fiesta at Arlington Heights Ford
Zipping through the Arlington Heights and Schaumburg streets is more fun when you have a subcompact car. When you compare the 2016 Ford Fiesta vs the 2016 Nissan Versa, you'll quickly notice that there is only one vehicle that can do this job correctly. Make sure you head to Arlington Heights Ford to take a look at this fun vehicle. Visit our dealership at 801 W. Dundee Road in Arlington Heights. You can also contact us online or call us at 847.870.1300 to schedule a test driver or to learn more about what this vehicle can bring you.