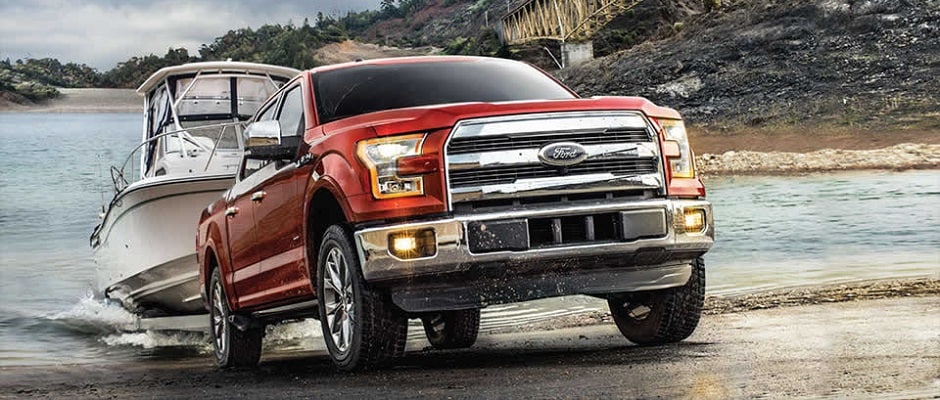 Arlington Heights and Schaumburg drivers know the appeal of a pickup truck, and many find themselves comparing the 2016 Ford F-150 vs the 2016 Toyota Tacoma. While they both may be classified as a pickup truck, the Ford F-150 is more of a versatile truck that crushes the competition. This vehicle offers better fuel economy, a more comfortable ride, better trim choices, and more towing capacity and engine power. Basically, whatever factors you feel like comparing on these two vehicles, the new Ford model will come out on top. Take a look at how this new Ford vehicle is better than the competition.
Comfort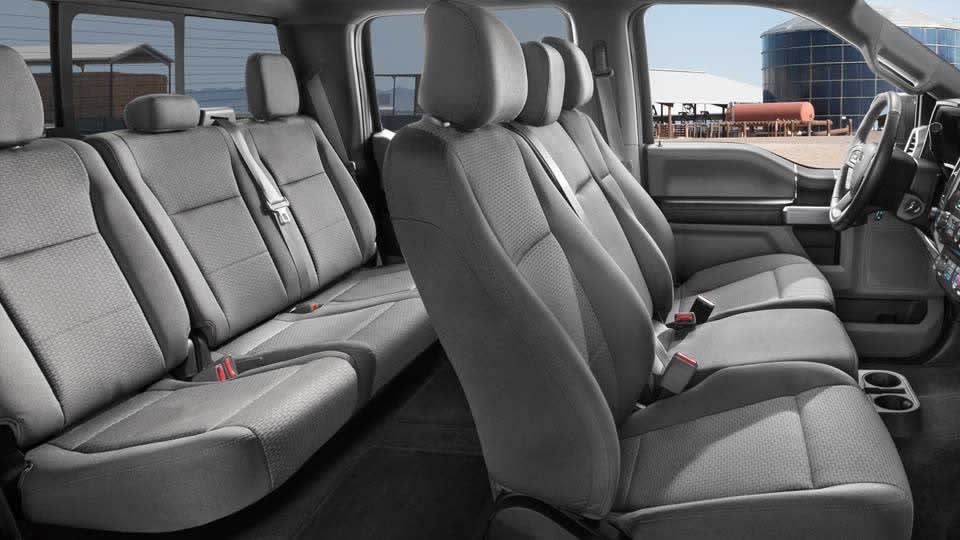 No matter if you're taking a quick trip to work or taking your time on a cross-country road trip, you want to choose the vehicle that gives you the most comfortable ride. In the competition between the 2016 Ford F-150 vs 2016 Toyota Tacoma, you'll want to choose the former. This vehicle not only offer seating for up to six people-which is more than the seating for five offered by the Tacoma-but F-150 also has more head and legroom, so everyone inside the vehicle will have enough space to stretch out and unwind.
Efficiency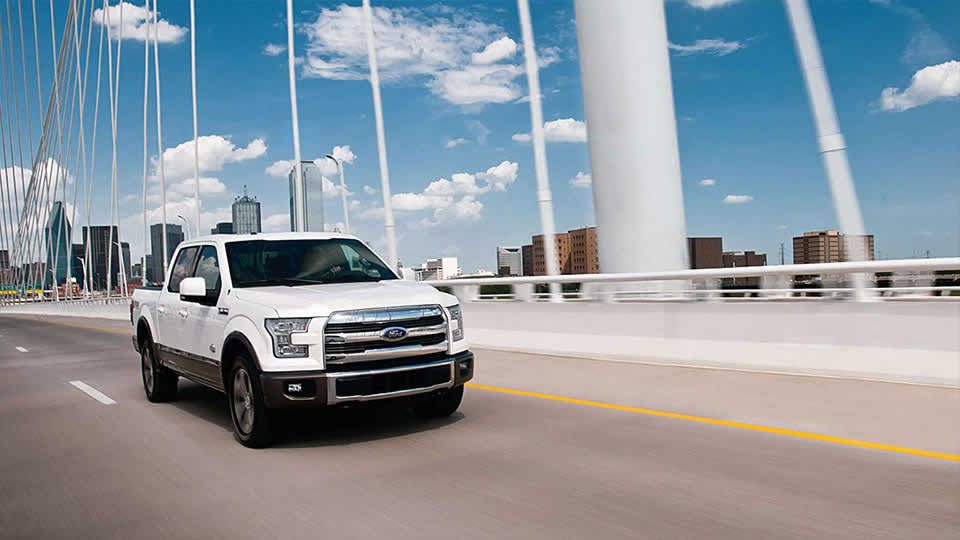 Today's gas prices are always fluctuating, so finding a vehicle that boasts great fuel efficiency is always a plus. The F-150 and Tacoma get similar miles per gallon in the city, with each averaging about 19 mpg. However, if you're driving on the Arlington Heights and Schaumburg highways, you'll prefer the Ford. This vehicle gets an average of 26 highway mpg compared to only 24 highway mpg on the Toyota. Plus, the Ford also has a larger gas tank, so you can fill up and forget about it for miles.
Power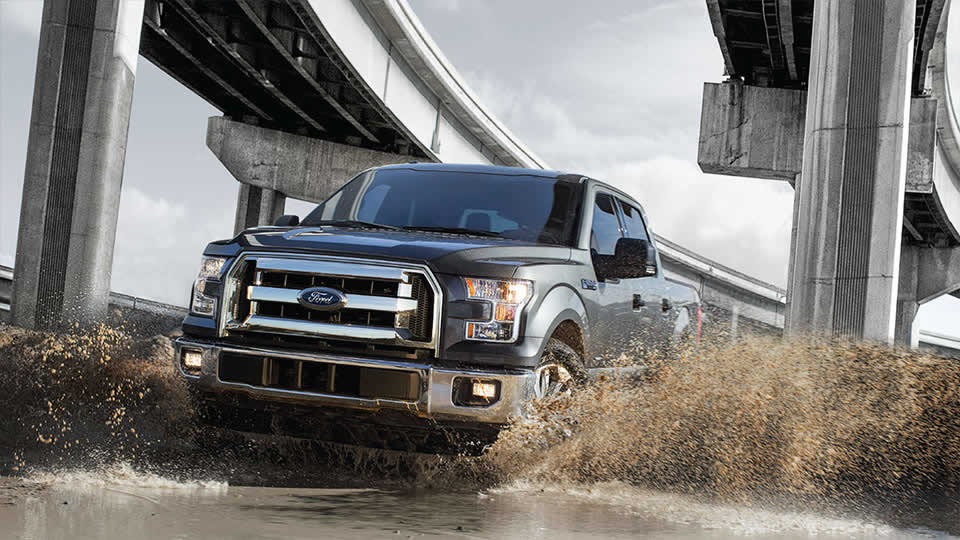 Experiencing the thrill of a powerful engine gives you a rush like no other. When comparing the Ford to the Toyota, you'll certainly prefer the power of the Ford. This vehicle gives drivers the option of four different engine models to choose from, which means you can opt for the exact power you want.
2.7L EcoBoost® V6 engine generates 325 hp and 375 lb-ft of torque
3.5L EcoBoost V6 engine offers 365 hp and 420 lb-ft of torque
3.5L Ti-VCT V6 engine provides 282 hp and 253 lb-ft of torque
5.0L Ti-VCT V8 engine generates 385 hp and 387 lb-ft of torque
If you opt for the Tacoma, you'll only get two engine choices, and neither of them compare to the power you'll experience with the F-150.
2.7L DOHC 16-valve four-cylinder with VVT-i gives drivers 159 hp and 180 lb-ft of torque
3.5L V6 DOHC 24-valve direct injection Atkinson-cycle engine with VVT-iW provides 278 hp and 265 lb-ft of torque
Trims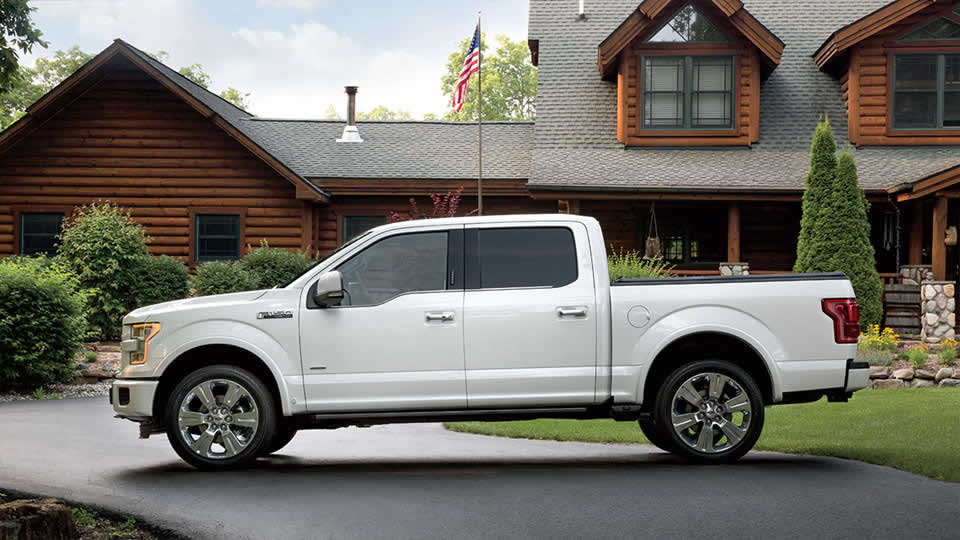 Sometimes you just want to be given choices so that you can find that one vehicle that offers everything you want. The Ford-150 has six trim levels for you to choose from. There's the base XL, the XLT, LARIAT, King Ranch®, Platinum, and Limited. In addition to six trim levels, you can also choose between three bed lengths: regular cab, SuperCab, and SuperCrew®. The Tacoma offers the SR, SR5, TRD Sport, TRD Off-Road, and Limited, and only comes in access cab or double cab styles. So if you want to have your choice of vehicle, then the F-150 would be the right vehicle to choose.
Towing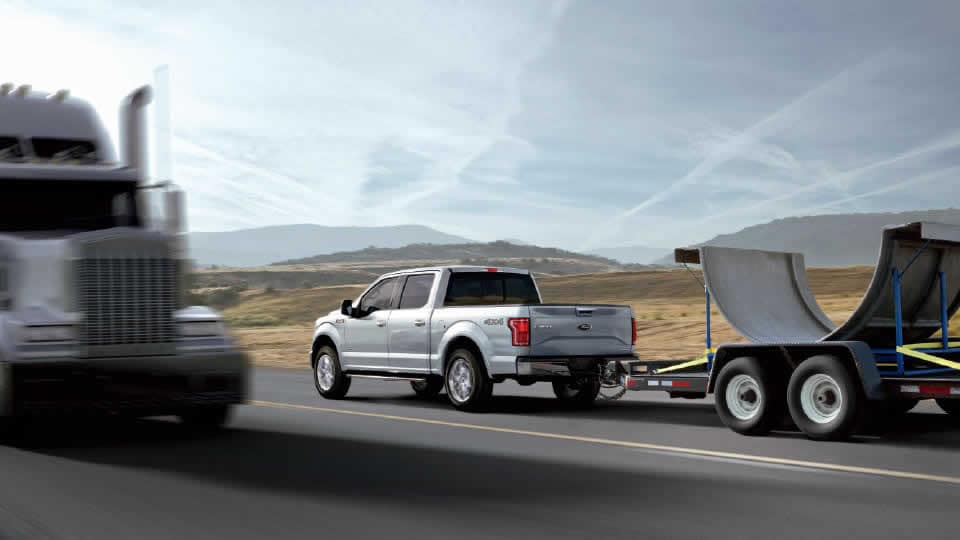 Dominating the roads means having an exceptional towing capacity, and if hauling equipment and cargo is on your list of things to do, then you'll need to partner with the 2016 Ford F-150. This vehicle has a maximum towing capacity of 12,000 pounds, which is almost double the maximum towing capacity of 6,800 offered by the Tacoma. Be sure to make the right decision and choose the vehicle that will allow you to easily get the job done.
Make Your Choice at Arlington Heights Ford
Pickup trucks are meant to simplify the job and dominate on the road, and when comparing the 2016 Ford F-150 vs. the 2016 Toyota Tacoma, there's only one clear-cut winner. The F-150 is the definition of pickup truck, and it outshines the Tacoma in towing, power, trim choices, efficiency, and comfort. Instead of wasting time looking at vehicles, come down to Arlington Heights Ford at 801 W. Dundee Road in Arlington Heights to see the large selection of new F-150s. Our team will be happy to show you what this vehicle is capable of, so contact us online or give us a call at 888.481.8735 to schedule your test drive today.