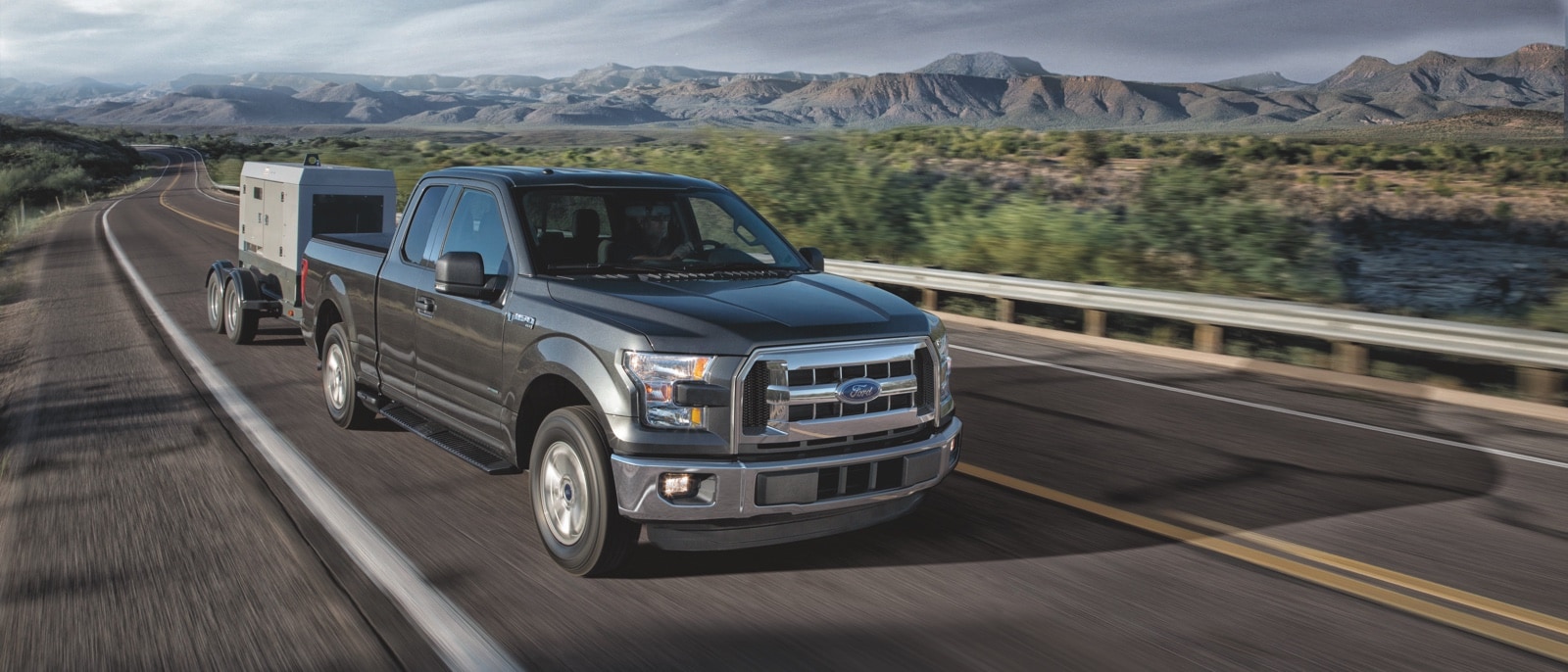 Looking for the perfect work truck in Arlington Heights and Schaumburg? You might be trying to decide between the 2016 Ford F-150 and the 2016 Chevrolet Silverado. Which one delivers what you need? See how the power, features, and cargo capacity stack up with this guide from Arlington Heights Ford.
Pricing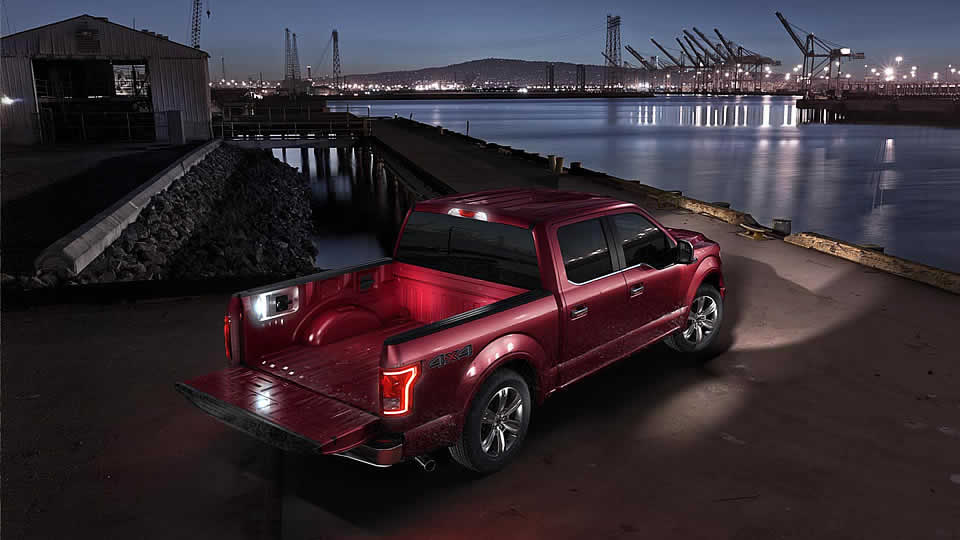 The 2016 Ford F-150 starts at just $26,430 for the base XL trim level, while 2016 Chevrolet Silverado starts at $27,095 for the basic Work Truck trim level. Comparably equipped, the 2016 Ford F-150 base XL starts at $27,625, while the 2016 Chevrolet Silverado Work Truck starts at $28,290. Either way you slice it, the Ford F-150 has the Chevrolet Silverado beat for price and value.
Power and Performance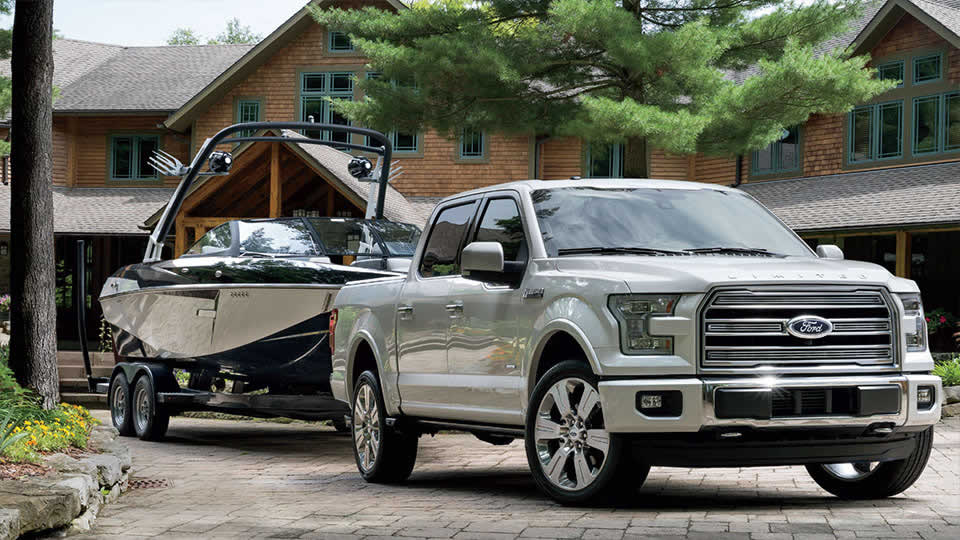 When you get the Ford F-150, you'll be able to choose from four powerful engines. The 2.7L EcoBoost V6 engine uses Ford's EcoBoost technology for more efficient compression of gasoline, meaning that you'll get better mpg and fewer emissions without sacrificing any power. It produces an impressive 325 hp and 372 lb-ft of torque while getting up to 26 mpg highway, with a maximum towing capacity of 8,200 lbs. when properly equipped. The 3.5L EcoBoost V6 engine produces 365 hp and a whopping 420 lb-ft of torque, getting up to 24 mpg highway and with a towing capacity of 11,700 lbs. You can also choose engines that use a twin independent variable cam shaft timing system for precise and exact control of your car's power. The 3.5L Ti-VCT V6 engine produces 282 hp and 253 lb-ft of torque, getting up to 25 mpg highway and towing up to 7,300 lbs. Finally, the 5.0L Ti-VCT V8 engine produces 385 hp and 287 lb-ft of torque, getting up to 22 mpg highway and towing up to 10,800 lbs. at a time.
The 2016 Chevrolet Silverado only comes with a choice of three engines. The EcoTec engines use GM's EcoTec technology primarily to control emissions, with systems like direct fuel injection and variable valve timing that are generally standard on gasoline engines. The 4.3L V6 EcoTec engine produces just 285 hp and 305 lb-ft of torque, getting only 22 mpg highway and towing just 7,400 lbs. at a time. That's power and towing capacity that only slightly outstrips a much smaller Ford engine, with less economical fuel usage. The 5.3L EcoTec V8 engine produces 355 hp and 282 lb-ft of torque, getting 22 mpg highway and towing 12,000 lbs. Once again, the Ford's smaller comparable engine outstrips the Chevrolet engine in power. Finally, the 6.2L EcoTec V8 engine produces 420 hp and 460 lb-ft of torque, but only gets 22 mpg highway.
Features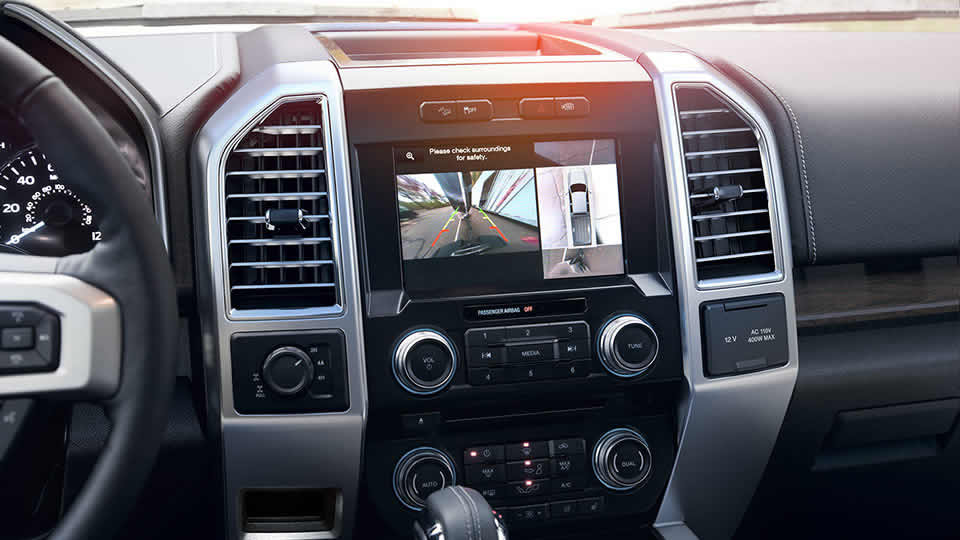 The 2016 Ford F-150 base trim level includes features that just aren't available at all on the similar level of the 2016 Chevrolet Silverado 1500, or that only come as costly extras when they're standard on the F-150. Here's what you'll get on the F-150 base trim that you won't get on the base Silverado:
An available security system that keeps you and your belongings secure
LED fog lamps that cut through the darkness with a brighter, clearer light than halogen lamps while using a fraction of the energy
Variable speed intermittent wipers that help cut through precipitation and keep your windshield clear
Steering wheel audio controls that help you control your media so you don't have to take your hands off the wheel to find your favorite station
An engine immobilizer with the security system so car thieves can't get away easily with your truck
An available rear parking sensor and assistance system that helps you steer your truck easily into difficult parking spots while you apply the brake and gas
A trip computer with multiple modes to show you your total mileage, how far you've gone, and more
Safety features such as brake assist, which sends additional pressure to the brake during an episode of "panic braking" to help avoid collisions
Standard plush cloth seats
Standard navigation system on the top trim levels, which is a costly add-on or only available via mobile phone syncing on the Silverado
Space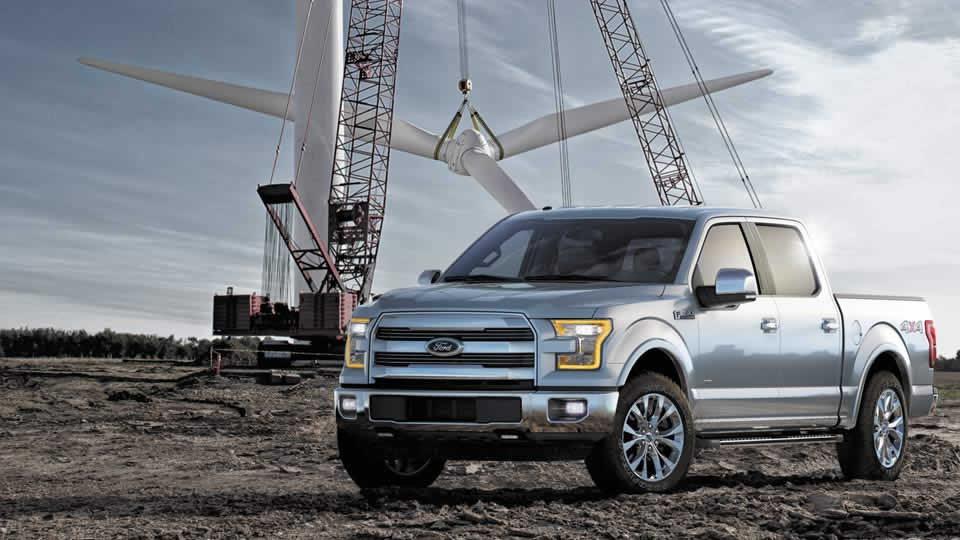 The 2016 Ford F-150 has more space than the 2016 Chevrolet Silverado, a measurement that's crucial in a truck made for cargo. You'll get more leg room and shoulder room in the front and the back on the Ford F-150, making it easier to stretch out in the cab on long hauls. You'll also get a cargo box that's wider and taller than on the Silverado, which means more room for your most important cargo.
Get Your Ford F-150 Today
Decided that the 2016 Ford F-150 pickup is the right work truck for you? Get it today from Arlington Heights Ford! Call us today for a test drive at (847) 870-1300 or come see us at 801 W Dundee Rd, Arlington Heights,