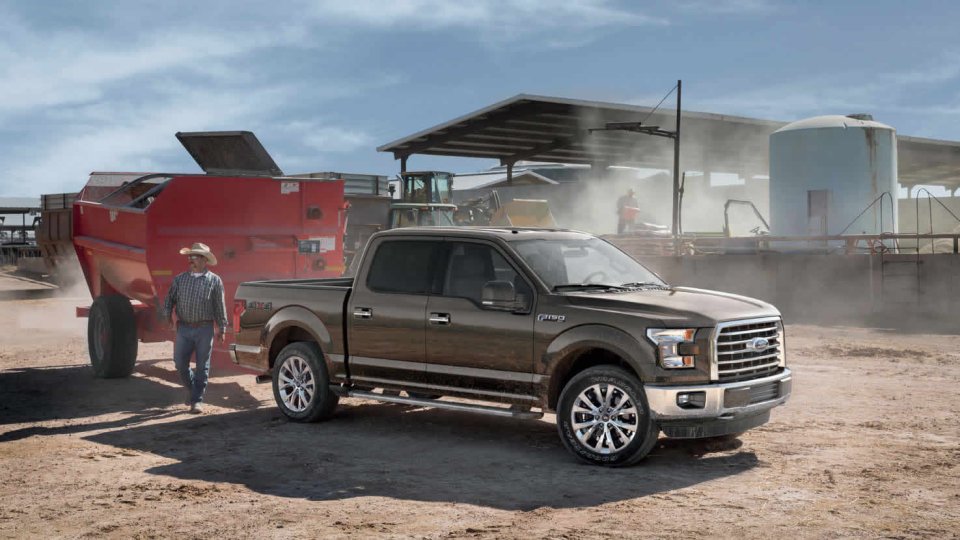 Illinois drivers know that hauling and towing capacities can determine what vehicle you buy. Whether you're looking for something to handle equipment at the jobsite or one that can tow your family's gear for a fun adventure, the 2017 Ford F-150 is a great option. With multiple trim levels to choose from, you can determine exactly what type of towing capacity you need and get the vehicle to match. Take a look at these impressive vehicles that you can find at Arlington Heights Ford as well as the standard towing vehicles on each one.
Ford F-150 Towing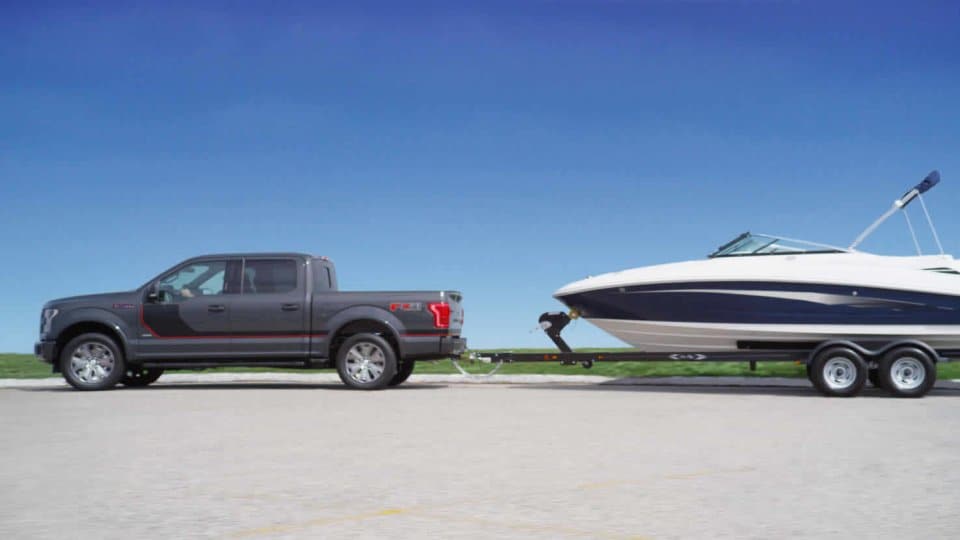 While each of the F-150s will offer you a variety of towing capacities, there are certain things that remain consistent among them all. Check out what makes towing with an F-150 stand out among the competition.
The standard electronic six-speed transmission with tow/haul mode allows you to generate the necessary power you need to handle your objects.
The standard two-speed automatic 4WD system with neutral towing capability allows your vehicle to handle any terrain, even while towing.
Standard AdvanceTrac® with Roll Stability Control® distributes weight properly so that you can count on your vehicle to remain upright at all times.
Trailer Sway Control uses advanced technology to keep your vehicle and your tow stable while on the road.
Trailer brake control allows the right amount of pressure to be distributed between your vehicle and your tow for a seamless and smooth ride.
Multiple springs provide the right amount of support for your vehicle while it's towing heavy equipment.
 
The XL and XLT
The XL and XLT models come standard with the 3.5L Ti-VCT V6 engine, which delivers an immense amount of power to those who need it. The 4x2 regular cab on each of these trim levels has a maximum towing capacity of 7,600 pounds. This means that you can easily tow another large vehicle, such as a Ford Explorer. You could also easily haul a trailer filled with items for work, moving, or even taking a fun trip across the country. So, if you're looking for a smaller but still impressive tow, the XL and XLT models give you exactly what you need.
The Lariat
The Lariat model comes standard with a 2.7L EcoBoost® V6 engine. The 4x2 cab has a maximum towing capacity of 8,500 pounds, which gives you a little more boost over the XL and XLT trims. With the Lariat, you can still tow another larger vehicle or a trailer, but that's not all. If you're looking for something interesting, you can haul 17 500-pound empty dumpsters. This would make cleanup on the jobsite much easier. If you want the pickup truck that gives you a little bit more, the Lariat is the right option.
The Raptor
The Raptor comes standard with a 3.5L V6 EcoBoost High Output engine and can tow up to 12,000 pounds. Like the other Ford F-150 models, this vehicle works hard to provide you with the towing capacitates you need to get the job done.
The King Ranch and Platinum
The King Ranch and Platinum trim levels boast a lot of confidence while on the road. Each of these vehicles comes standard with a 5.0L Ti-VCT V8 engine that offers a towing capacity of 11,000 pounds. This makes working much easier, as you can tow just about anything. If another vehicle or piece of equipment were to fail on the jobsite, you can easily get them to a repair shop. If you need to move heavy equipment or objects out of the way so that you can do your job, the King Ranch and Platinum models are a great choice.
The Limited
All trim levels have the option of a 3.5L V6 EcoBoost engine, but it comes standard on the Limited model. While this vehicle is impressive all around, it has a maximum towing capacity of 12,200 pounds-the most out of any of the F-150 trim levels. Basically, with this type of towing capacity, you can handle just about anything, from a large trailer to the biggest piece of jobsite equipment. To put it into perspective, you could tow an African elephant, which has an average weight of 12,000 pounds.
Visit Arlington Heights Ford Today
Arlington Heights Ford is no stranger to the type of truck that Illinois drivers depend on. We have a full inventory of 2017 Ford F-150 pickup trucks for you to choose from. Whether you're looking for something smaller like the XL or something with more power like the Limited, you can get exactly what you need at our dealership. Contact us today at 888.481.8607 to schedule a test drive and let us help you determine which of these trim levels and towing capacities makes the most sense for your driving needs.