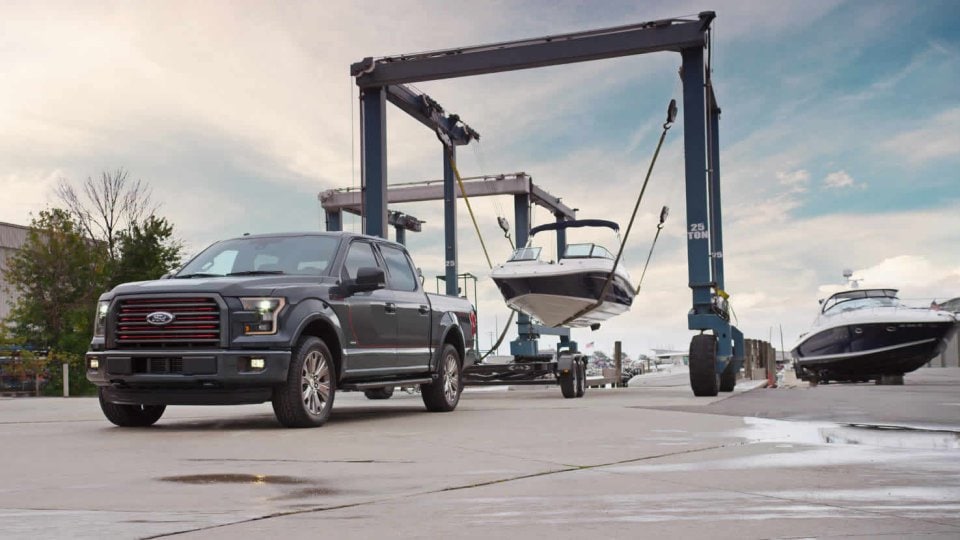 If you're looking for the most up-to-date pickup truck in Arlington Heights, you'll want to pick the 2017 Ford F-150 for your work or play truck. Drivers in the Schaumburg area love the F-150's technology for trailering, safety, and connectivity! See why at Arlington Heights Ford today.
Connectivity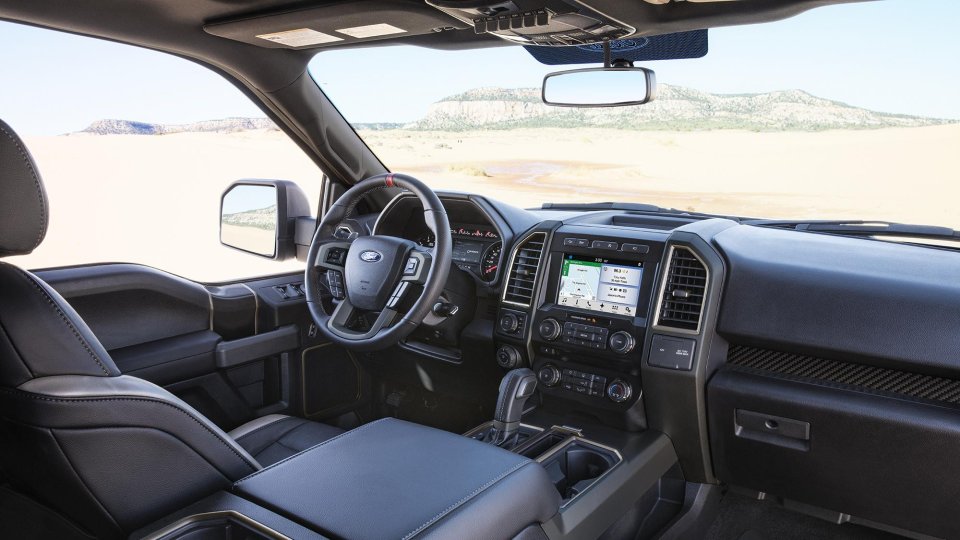 The 2017 Ford F-150 isn't just a pickup truck. It's also a work space for many Americans. That's why Ford includes plenty of connectivity features to help you keep in touch with your crew, contacts, and the outside world.
The Ford F-150 includes a SiriusXM satellite radio subscription. This doesn't just include great entertainment! Enjoy Sirius satellite navigation with real-time updates, voice-guided turn-by-turn directions, and even 3D mapping to make it easier to find your way. SiriusXM Traffic and Travel link sends you real-time information about local traffic, current and forecasted weather, and more; you'll get information on gas prices and gas station locations, sports, movies, stocks, and more.
The Ford Sync technology helps you keep driving safely while keeping in touch with the world. Hands-free calling lets you place or take a call with the push of a button, while automatic phonebook download makes it easy to keep track of your contacts. Voice-activated technology lets you control your phone, media, apps, and more. Keep updated on important information and social media with the Sync AppLink! The Sync3 upgraded system includes high-speed performance with quick touch reactions, enhanced voice recognition technology, and easy destination entry for when you need to find anything. You'll even get automatic updates over Wi-Fi to keep your Ford Sync working for you.
Safety and Awareness
The 2017 Ford F-150 has a full suite of standard and available Ford safety and driver awareness features, including some that just aren't available on other pickup trucks made by any other company. The 360-degree camera is a class-exclusive feature that uses four cameras in the tailgate, grille, and side view mirrors to show you what's going on all around your car. Say goodbye to guesswork when maneuvering in tight spaces!
Trailering Tech
The 2017 Ford F-150 doesn't just haul. It can also tow up to 12,000 pounds at a time, which makes it the perfect pickup truck for even your heavy-duty projects. Check out the technology that the new Ford F-150 integrates to make towing easier for you.
The 2017 Ford F-150 features Pro Trailer Backup Assist, which makes backing up a trailer easy and accurate with just the turn of a knob. Traditionally, changing the direction and position of a trailer has been a difficult act of guesswork and patience, making it necessary to carefully calculate how much you need to steer your car in order to get the trailer where it needs to be. When you turn the Backup Assist knob to indicate how much you want the trailer to turn, this system will automatically steer the truck enough to turn the trailer exactly how you want it. This system uses cameras and sensors to detect the location of the trailer, and then calculates exactly how much your truck needs to move to get that trailer in the right location.You'll also get the Dynamic Hitch Assist system, which uses a line of sight guide that helps you direct your hitch ball to the trailer receiver. This system can store the measurements of multiple trailers at one time, using radar and cameras to measure the size and shape of your trailer so you'll be able to back up your truck perfectly.
The Smart Trailer Tow Connector system uses a series of high-tech sensors on the trailer to let you know when there's a problem. You'll be informed of burned out or unlit trailer lamps or brake lights, any trailer battery problems or lack of power, and even trailer connectivity issues as soon as they arise so you can fix them before they become a bigger problem. You'll also get an 8-inch Productivity Screen, which is an LCD screen dedicated to showing you information about your trailer and towing process so you know exactly what's going on behind you.You'll also get plenty of features that enhance your performance and driving with a trailer. The Trailer Sway Control system combines with AdvanceTrac technology and Roll Stability Control to make sure that your trailer's course is stable and on track, while the Trailer Brake Controller system helps to synchronize the truck and trailer brakes for easier slowing and stopping.
Get the F-150 Today
Are you ready to get your 2017 Ford F-150? Arlington Heights Ford can help! For a test drive of the F-150, call us today at (847) 870-1300 or come see us at 801 W Dundee Road in Arlington Heights.