Most people underestimate how beneficial owning a truck can be. If you are looking for both power and the ability to tow or haul things at will, a Ford F-150 is one of the best vehicles you can invest in. For many years, the Ford brand has been known with quality and ingenuity. With all of the features and advancements that Ford trucks have, there is no mystery why Barrington residents seek them out. Getting the help you need during the truck buying process can be easy when allowing the team at Arlington Heights Ford to work their magic.
Ford F-150 Trucks Are Powerful
The biggest benefit that comes with the purchase of a Ford F-150 is its power. Whether getting an F-150 with a V6 or V8 engine, you will quickly realize why these trucks are known as some of the most powerful on the market. If you do a lot of towing, having a truck with a powerful engine is a must. Trying to tow a trailer without a large amount of horsepower will be nearly impossible. Rather than settling for a truck that will barely get the job done, Barrington residents should invest their money in a Ford F-150.
Ford F-150's Great Gas Mileage
Some people think in order to get the power they need out of a truck, they have to sacrifice fuel efficiency. While this may be true with other truck brands, the F-150 is fuel efficient. The engineers who work for Ford realize how important it is for their customers to save money on gas. This is why they work hard year after year to make their engines more fuel efficient without reducing their power. With the purchase of one of these Ford trucks, you can spend more time on the road and less time at the gas pumps.
Looking for a Daily Driver? The Ford F-150 Is Definitely for You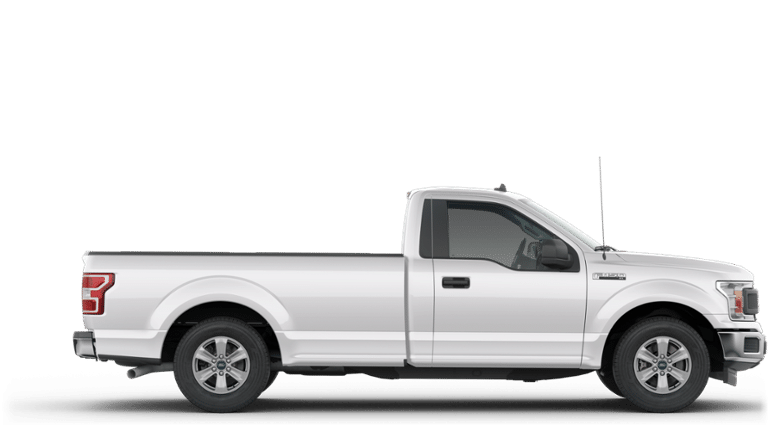 Are you looking for a truck that can haul anything and also perform daily driving duties? If so, there is no better option than the Ford F-150. Not only can you haul just about anything on the back of this vehicle, you will be able to get the high level of appeal you are looking for.
Once you lay eyes on the trucks Arlington Heights Ford has to offer, you will quickly realize why people all over the Barrington area come here first when looking for a vehicle. Our sales team works tirelessly to provide our clients with the best customer service in the area. When shopping with Arlington Heights Ford, you can get the guidance you need to buy the best truck to fit your lifestyle.
Great Deals on Ford F-150 in Barrington, IL
If you are in need of a great deal on a Ford F-150, visit us today. We have the high-quality trucks you are looking for and the prices you can afford.