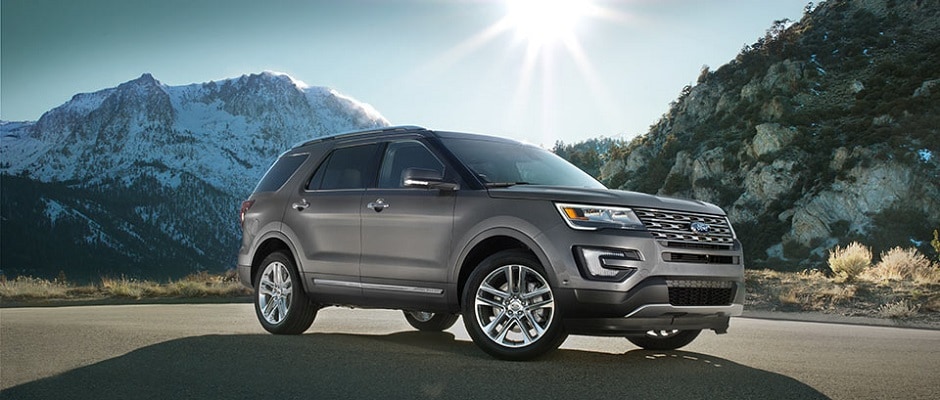 With so many SUV choices on the road today, Arlington Heights and Schaumburg drivers may know that it's hard to make a decision. But if you find yourself comparing the 2016 Ford Explorer vs. the 2016 Hyundai Tucson, you'll see that the choice is obvious. When you compare features like cargo and passenger space, trailering, and power, the new Ford is the better option. Take a look at how impressive this new model truly is.
Passenger Space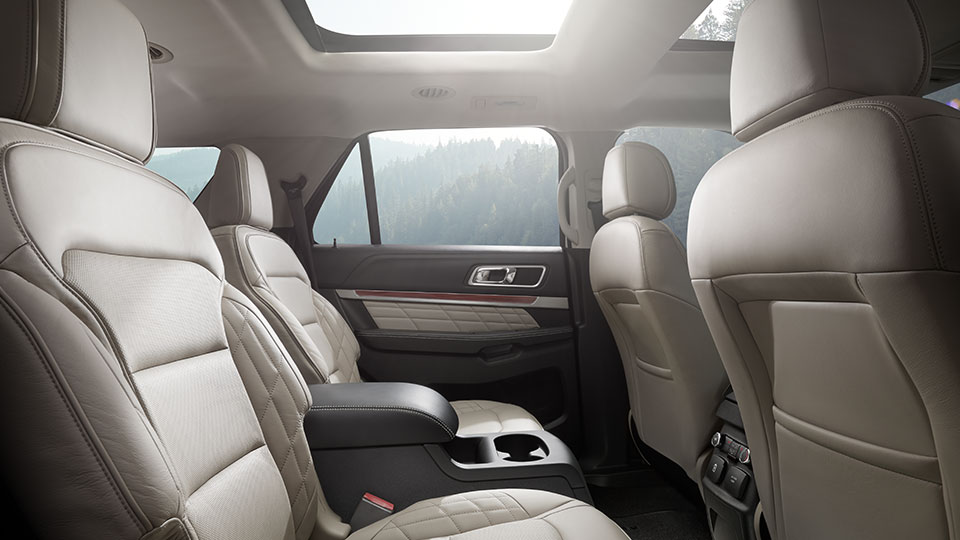 Everyone knows that being cramped inside a vehicle is never an enjoyable experience. Since offering the right amount of space is important, it's always a good idea to choose the vehicle that will give you a comfortable ride every time. The 2016 Ford Explorer is much larger than the 2016 Hyundai Tucson, which means that it offers more passenger space. Not only can the Explorer fit up to seven passengers comfortably-compared to only five passengers on the Tucson-but it also offers 151.7 cubic feet of passenger volume compared to only 102.2 cubic feet. So no matter if you want to take the family on a road trip or haul the team to practice, you can easily do so when you opt for the Ford.
Cargo Space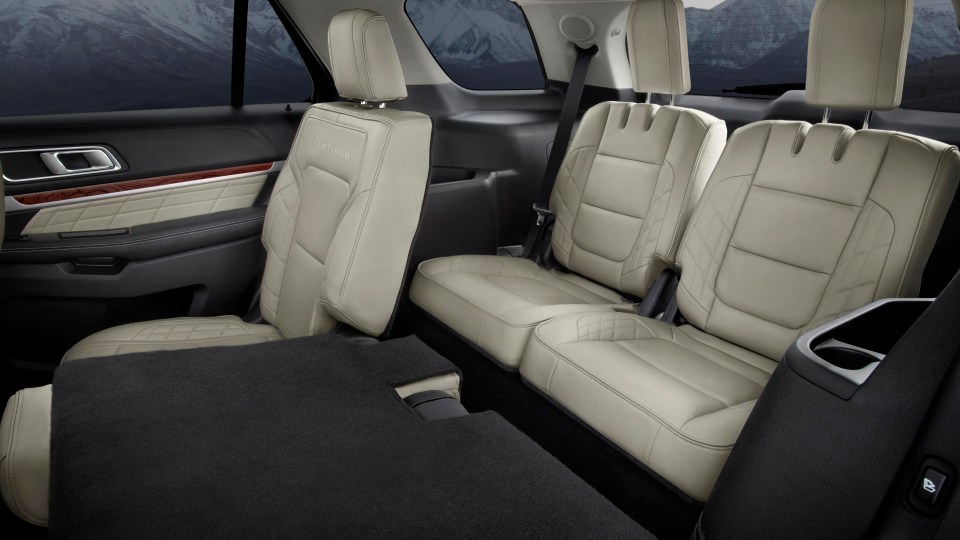 In addition to filling the vehicle with plenty of people, having an SUV that can haul all your belongings is also ideal. In order to snag a vehicle that can handle your job, your errands, and your activities, you'll want the Explorer. This vehicle boasts more cargo space than the Tucson, coming in at a total of 80.7 cubic feet of cargo space compared to only 61.9 cubic feet. In order to enjoy almost 20 more cubic feet of space for your goodies, you'll want to be sure the Explorer is the vehicle you bring home.
Trailering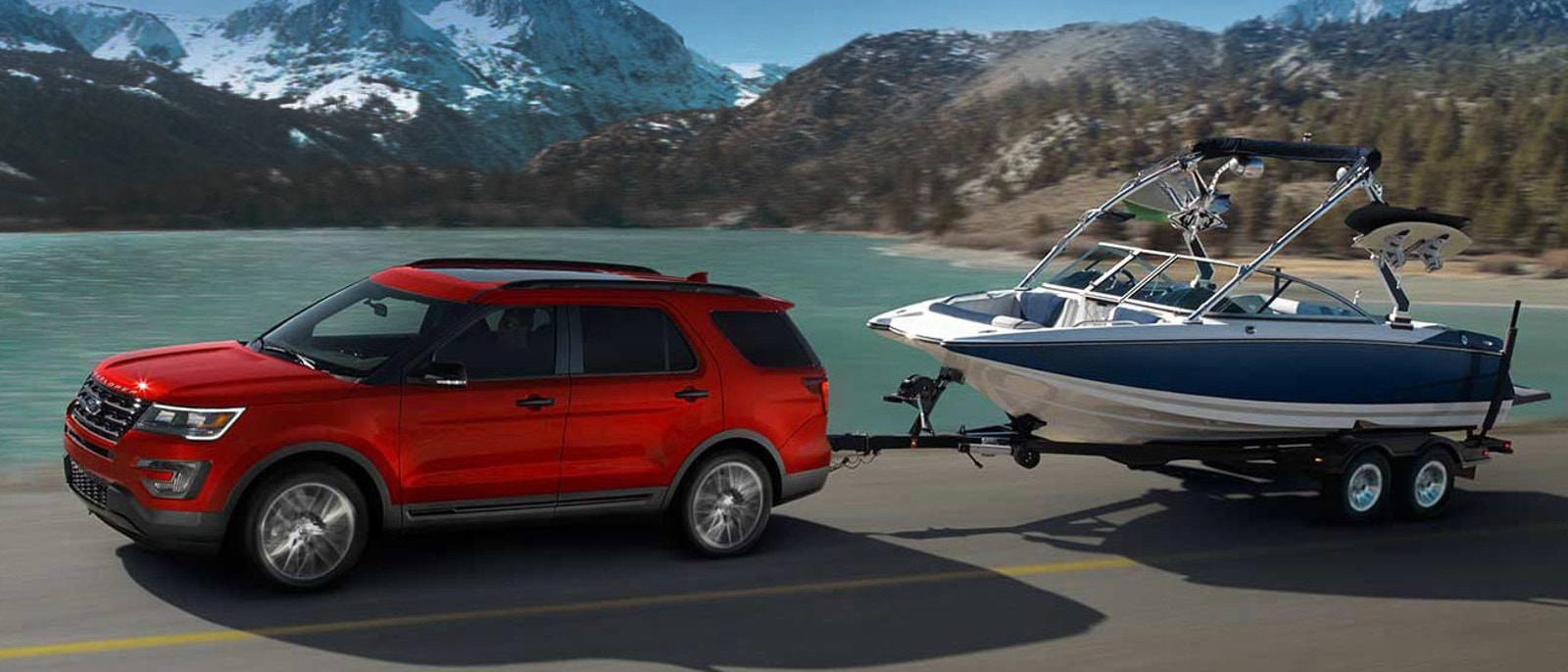 While hauling and towing may not be the first reason you're shopping for an SUV, it does become an enjoyable perk if you have it. After all, being able to haul heavier equipment opens the door for more job opportunities and family adventures. In order to capitalize on these opportunities, the Ford Explorer is a great partner. This new SUV delivers a 2,000-pound maximum trailer weight, which means you can load up and go without looking back. For those that choose the Tucson, your jobs and adventures will be limited, as you'll only enjoy a 1,000-pound maximum trailer weight. Don't settle for less if you don't have to and instead make the choice that will give you the perk of trailering.
Power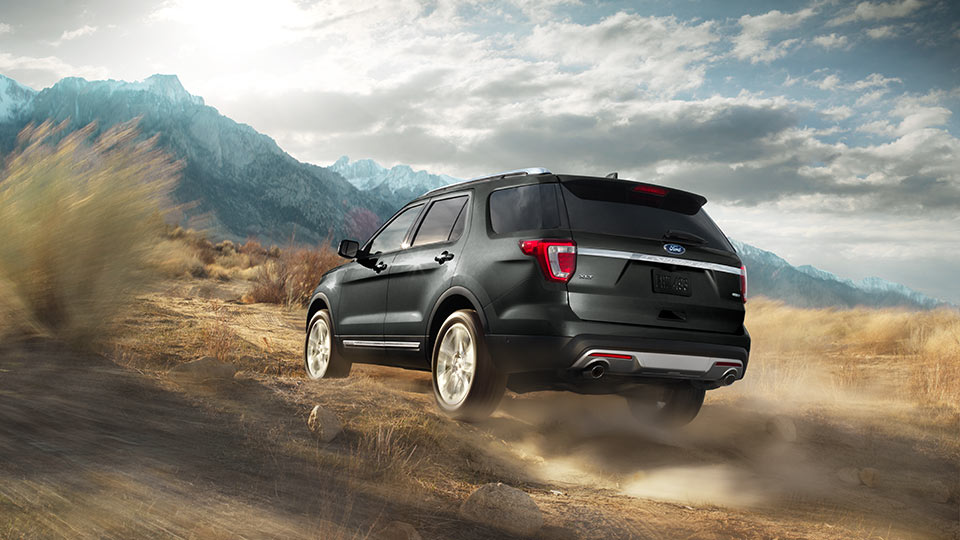 Most people would assume that the larger size of the Explorer would make it a less ideal choice for power, but this is untrue. In fact, when it comes to power, the Explorer is easily the right choice to make. This vehicle comes standard with a 3.5L engine that generates 290 hp and 255 lb-ft of torque. This ensures that you get a nice pickup off the line and can maintain that power as you cruise through Arlington Heights and Schaumburg. This engine is also more attractive than that found on the Tucson. With the Hyundai, you'll only receive a 2.0L engine that offers 164 hp and 151 lb-ft of torque. As you can see, the power found on each of these vehicles isn't even a competition, as the Ford is the ultimate winner.
Trims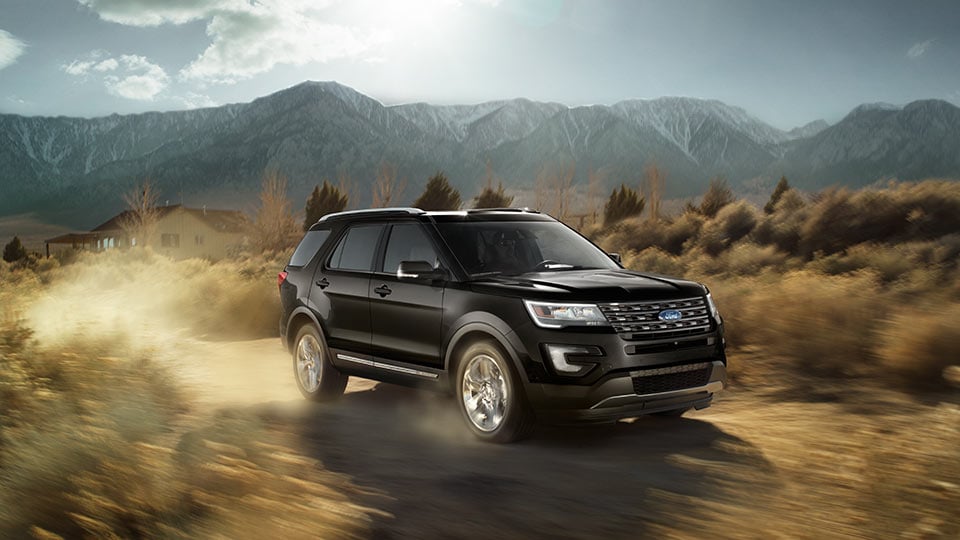 When you make the decision to buy a new car, you want to ensure it has the look, features, and amenities that you want. Choosing a vehicle that offers different trim levels is the best way to get a car you love with all the bells and whistles you need. The 2016 Ford Explorer appeases drivers by giving you five different trim levels to choose from: the base model, XLT, Limited, Sport, and Platinum. The 2016 Hyundai Tucson only gives you four options to choose from: the SE, Eco, Sport, and Limited. In order to get the SUV that provides you with the look and specs that you crave, choose the Explorer because it gives you more choices.
Visit Arlington Heights Ford Today
Now that you can see the comparison between the 2016 Ford Explorer vs. the 2016 Hyundai Tucson proves that the Ford is the better choice, you need to hurry down to Arlington Heights Ford today to make one of these impressive trim levels yours today. Visit our dealership at 801 W. Dundee Road in Arlington Heights, contact us online, or call us at 888.481.8735 today. Our team will be happy to point you in the right direction of the SUV that will change the way you drive in Arlington Heights and Schaumburg for good.