Purchasing the right vehicle can be quite difficult. Without a great deal of research and some help from a reputable dealership like Arlington Heights Ford, you may it difficult to narrow down the list of vehicle options. If you are looking for an SUV with a lot of great features, you should consider a Ford Explorer. Since its inception, the Explorer has been among the most popular SUVs on the market and for good reason. At our dealership, we carry a variety of SUVs that are all ready to be driven off the lot today. With our help, you will get the deal you are looking for on a Ford Explorer in the Barrington area. Investing in one of these vehicles comes with a number of advantages.
Ford Explorer Has Plenty of Room for Your Passengers
One of the main reasons these SUVs are so popular in the Barrington area is due to the expansive cab space they provide. If you have a large family, a vehicle with sufficient space is essential. The last thing you want is to feel cramped when taking road trips with your family. Once you get behind the wheel of the Ford Explorer, you will quickly realize why it is so popular. With its spacious cabin and unique look, this vehicle can provide you with the smooth ride you have been looking for. Our team will help you find the right SUV at the right price.
Hauling Has Never Been So Easy
Some people think in order to get an SUV, they have to give up the cargo space a truck provides. With the Ford Explorer, you get the best of both worlds. These SUVs are equipped with a large trunk, perfect for hauling just about anything. Are you going on a long trip and need to take along a large amount of luggage? This is no problem when you invest in an Explorer. You will be able to get all of the family's luggage in your new SUV with room to spare. Come in today to get a look at all of the vehicles have to offer.
Ford Explorer SUV Gives You a Smooth Ride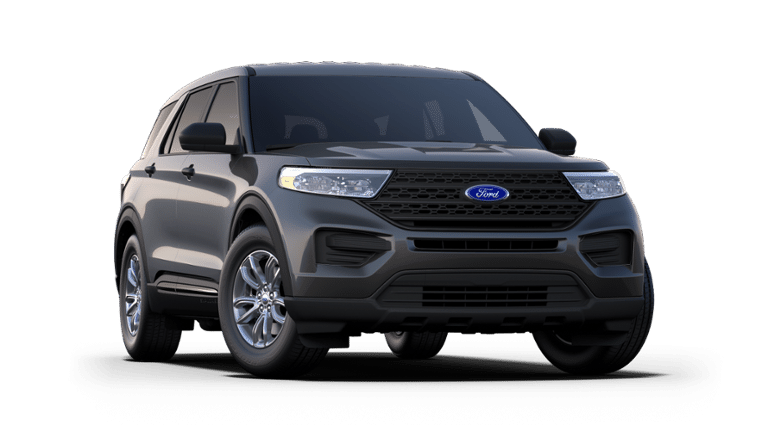 Another reason Barrington residents are so enamored with the Ford Explorer is due to the smooth ride they provide. When you drive along the road, you won't have to worry about feeling every bump in the highway. With its state-of-the-art suspension system, this SUV makes it feel like you are riding on air.
Ford Explorer near Barrington, IL
The team at Arlington Heights Ford is standing by to help you with your SUV buying needs. We can help you schedule a test drive of the vehicles we have on the lot. Once you have test driven a few models, you will be able to decide exactly which vehicle is best for you.