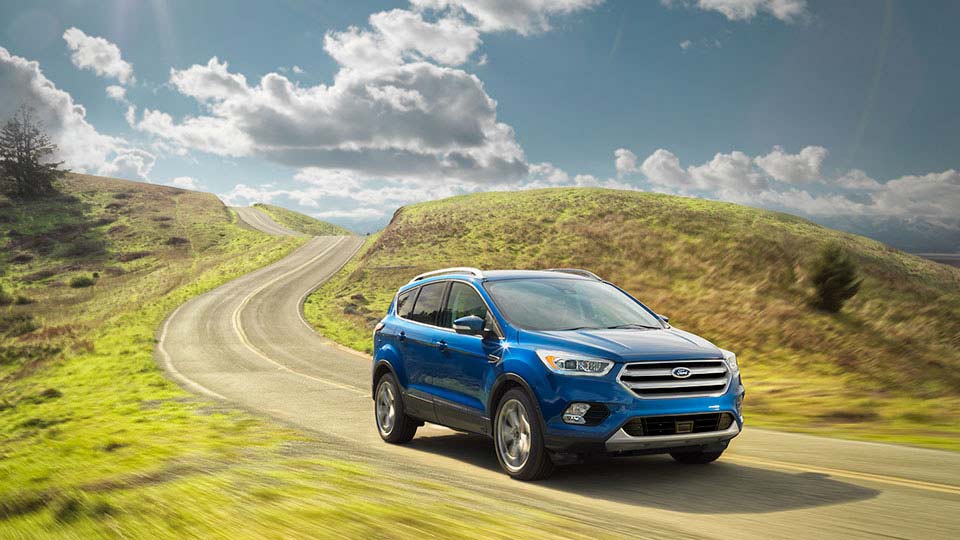 Use the Ford Escape to Escape
Looking for a capable and useful compact SUV for you and your family? The 2017 Ford Escape is packed with features for capability and utility! Check it out today from Arlington Heights Ford.
Performance and Control
The 2017 Ford Escape has plenty of features to ensure that you keep control of your vehicle even on the roughest roads and surfaces you can find around Schaumburg. Electronic Curve Control senses when you're approaching a curve and detects if you're going too fast for safety, and uses anti-lock braking and throttle reduction to slow you down to a safe speed to prevent rollovers or skidding. Once you're in the curve, Torque Vectoring Control transfers torque to your wheels with the most grip in order to avoid traction transfer that could get you off-course. This system forces the front end of your car into the inside of the curve, keeping you on track, and reduces under steer to keep you in your lane.
AdvanceTrac with Roll Stability Control is another feature that helps keep you stable. Two gyroscopic sensors monitor your vehicle's stability and adjust power when needed, helping you keep control even if your wheels are slipping, if you're over steering because of bad traction, or if you're about to roll over.
Capability
The 2017 Ford Escape utility makes it one of the most capable cars on the road, and it's all due to the great features and strength of this vehicle. Intelligent four-wheel drive uses sensors placed strategically throughout your vehicle to monitor road conditions and traction, checking in every 16 milliseconds to ensure that your SUV is keeping steady and in control. It transfers torque from front to rear wheels when needed, helping you retain precise control and careful handling over difficult terrain.
The electric parking brake helps you keep your vehicle stationary even under a heavy load on a steep grade, and it's more compact than ever to promote storage capacity. Instead of a mechanically operated cable, it uses a motor placed at each of your rear brake calipers to keep your car in place. It's convenient to operate at just the touch of a switch, instead of a level that may be difficult to operate for many.
Cargo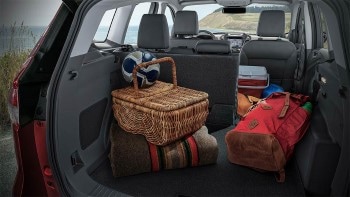 The 2017 Ford Escape's Utility has plenty of room for your passengers and your luggage! It seats up to five passengers, giving everyone ample room to stretch out. The 60/40 split-folding rear seat backs fold down easily for a flat load floor, giving you an impressive 68 cubic feet of cargo space for your shopping trip, vacation, or anything else you need. Choose roof rack side rails with available crossbars so you can tote heavy or bulky sporting equipment or luggage safely on top of your SUV, saving your valuable cargo space inside for what you need.
Towing is one of the Escape's most valuable features. Choose the Class II tow package, and you'll get trailer sway technology that helps keep your Escape stable even when towing a heavy load up to 3,500 lbs. When this system detects trailer sway, it automatically reduces torque or applies the brake when needed to keep your cargo under control.
Get the Escape Today
Are you ready to get into your 2017 Ford Escape? Arlington Heights Ford can help! Call us today at (847) 870-1300 or come see us at 801 W Dundee Rd, Arlington Heights.