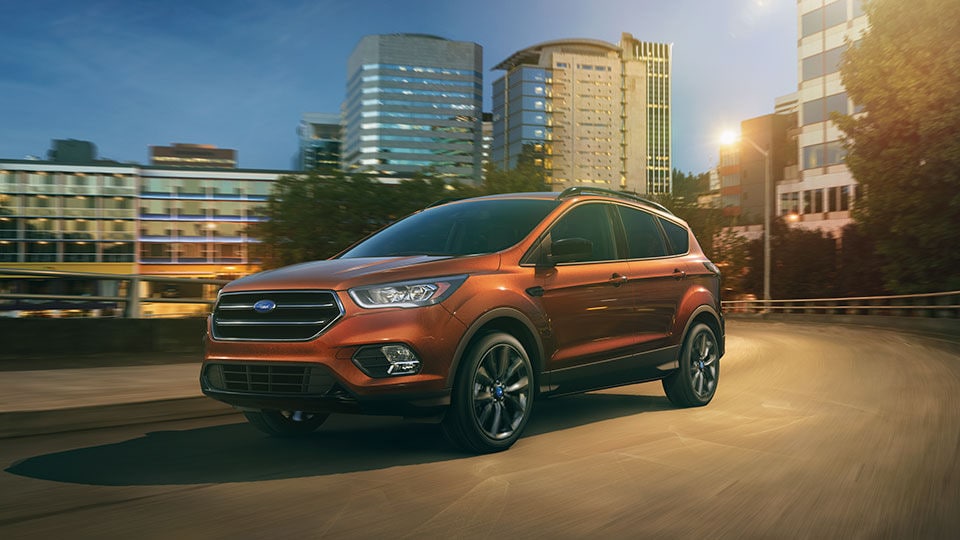 Sport Package for the Ford Escape
If you're looking for the perfect compact SUV in Schaumburg, you might be looking for the 2017 Ford Escape. This powerful and capable compact SUV offers a Sport Package for a unique look and perfect performance. Check it out today from Arlington Heights Ford.
Sport Package Features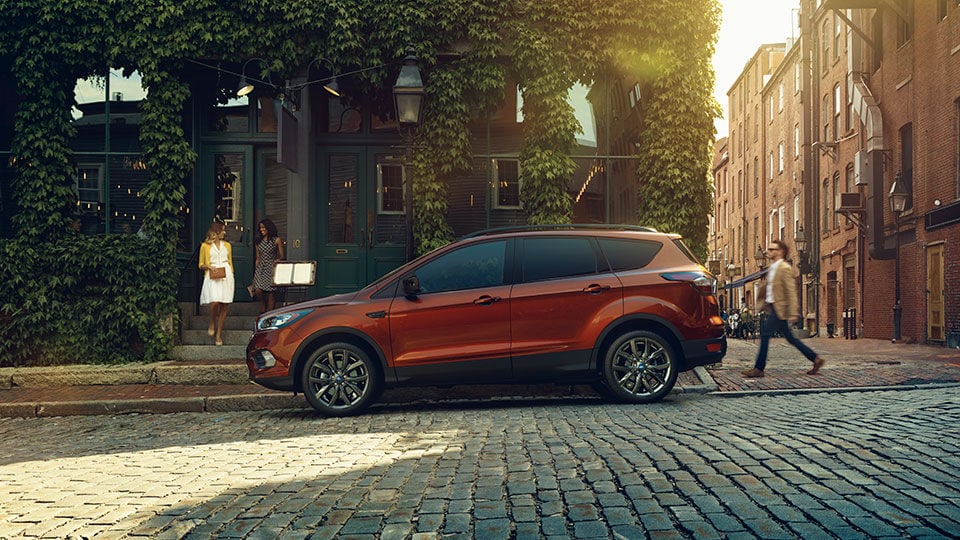 The 2017 Ford Escape is designed for a powerful and dynamic look. Choose the Sport Appearance package, and you'll get an even more powerful and sophisticated design from the Escape. Here's what you'll get in the Sport Performance package:
Halogen projector headlamps with black bezels around the outside for a striking and sophisticated look that highlights your powerful headlights for great visibility
LED signature daytime running lamps that cast a brighter and clearer light than traditional vehicle bulbs while using only a fraction of the energy, making it easy to see where you're going even when the day is hazy
Gloss-black fog lamp surrounds that help you cut through the gloom and mist of a foggy day for better visibility on the road
Black-tinted tail lamps for a unique and classic look that turns heads wherever you go without any detriment to the powerful visibility of your tail lamps
Painted black front fender grilles and a gloss black painted upper grille for a confident and compelling front fascia, as well as a gloss black front and rear lower fascia for a uniquely confident look fore and aft
Chrome inserts and surround on the front upper grille to set off the black gloss and contribute to a sophisticated and refined package
Black roof rails that help you manage your cargo, letting you strap bulky luggage or sporting equipment to the roof so you can take advantage of all 68 cubic feet of cargo space inside
19-inch black-painted aluminum wheels for an aggressive and dominant look on the road that doesn't detract from the flair of the Escape's brilliant visage
Sporty and comfortable V-shaped partial leather-trimmed seats that keep you connected and in place even when you're taking the Escape around sharp curves or moving at high speeds, with plenty of back support to keep you comfortable and limber even on long drives
Leather-wrapped steering wheel and gear shifter for your ergonomic comfort and a feeling of luxury
Sport Package Power
The Sport Package doesn't stop with these fabulous aesthetics, but includes a choice of two efficient EcoBoost engines to complement the powerful and sophisticated look of your Escape. These engines use EcoBoost technology that burns gas with a higher compression ratio, meaning you'll get up to 15% lower emissions and up to 20% better fuel economy without sacrificing power. Each engine comes with Auto Start/Stop, which shuts off the engine when you're idling and seamlessly starts it back up when you press on the gas. Turbocharged direct fuel injection means you'll get a boost of speed when you need it with no delay, while dual outlets with polished tips improve efficiency and smoothness. The 1.5L engine produces 179 hp and 177 lb-ft of torque, getting up to 30 mpg highway. The 2.0L engine uses a twin-scroll turbocharged system for even more power, producing 245 hp and 275 lb-ft of torque while getting up to 29 mpg highway.
Get Your Ford Escape Sport Package Today
Are you ready to build the perfect 2017 Ford Escape for you and your family in Schaumburg? Arlington Heights Ford can help! Call us today at (847) 870-1300 or come see us at 801 W Dundee Rd, Arlington Heights.