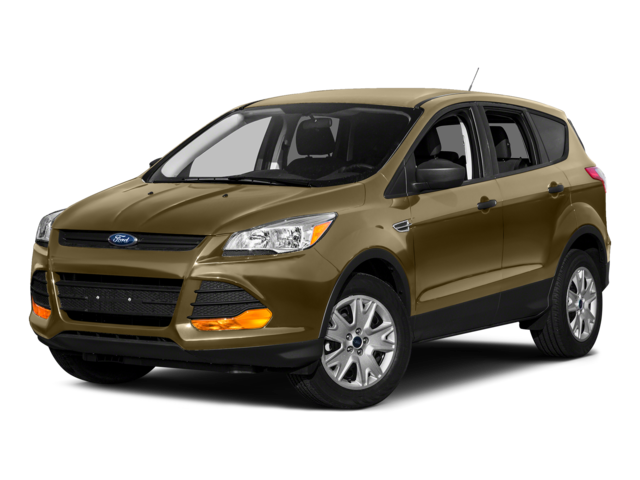 The Ford Escape is Ford's premier compact crossover SUV, designed to meet the needs of families in any situation. This five-passenger crossover utility vehicle sports athletic driving dynamics that make it fun to drive on a vacation or just a Sunday excursion. The composed engine makes highway merging and passing maneuvers easy. There's plenty of room for your cargo, whether you're on a serious shopping trip or toting your gear on a camping trip. The Escape isn't just a suburban people mover, though. The optional all-wheel drive and high-set body mean that you can take this SUV off-road whenever you like.
---
What Are You Looking For?
---
Current Model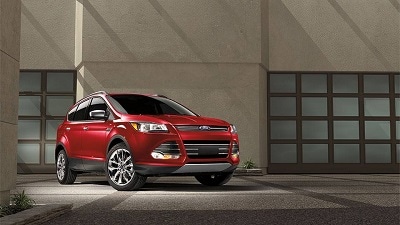 The 2016 Ford Escape has been thoroughly updated to provide the newest and latest in features. The Ford Sync interface has been updated for easier use, and you'll get AppLink smartphone integration along with it. You'll also get the new MyKey parental controls, which provide speed and volume governors for young drivers, as well as a continuous alarm if passengers are not wearing their seatbelt. Convenience features that will help you make your way through the suburban jungle are also available, such as a hands-free power liftgate for those intense shopping trips, and an in-car navigation system.
When it comes to power, you'll have plenty of choice. Choose from a 2.5L four-cylinder engine for driving around town, or upgrade to the turbocharged 1.6L four-cylinder engine for great acceleration and fuel economy. If you need serious power on your excursions, you could even upgrade to the top-of-the-line 2.0L turbocharged inline-four engine that puts out an incredible 240 horsepower and can tow up to 3500 pounds.
driver-assist automatic parallel and perpendicular parking system, inflatable seatbelts, and a dual-panel sunroof.
TOP
---
Reviews
The Ford Escape is a favorite for families in Arlington Heights, but top critics also love this crossover! See what they have to say:
Edmunds: "Based on the engaging Ford Focus, the current Escape drives like a Focus on its tiptoes (that's a compliment) and, when fitted with the turbocharged 2.0-liter engine, it's one of the quickest small crossovers in this price range...once you hit the road, you'll quickly realize that the Escape is extraordinarily rewarding to drive. Agile yet refined, it instills a level of driver confidence that's quite rare in this class."
 
Car and Driver: "From the plant that builds it to the fresh interior and exterior, everything about Ford's compact crossover is new...Ford has made good use of the extra inches, pounds, and dollars to bless this generation with improved performance, better mileage, and clever features, including a few goodies no Cadillac offers."
 
TOP
---
Future Models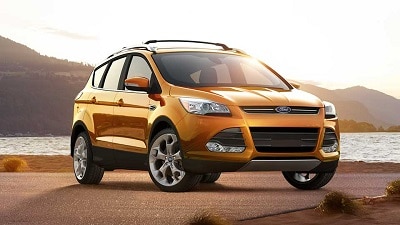 While very little about the 2017 Ford Escape has been yet been unveiled it's likely that there won't be many changes in the design of the vehicle in the immediate future. The front and rear ends seem to be in the process of a restyle, with the possibility of a larger grille, thinner headlights, and horizontal bars. If that's the case, it would be very much in line with the changes made to the new Focus.
TOP
---
See How the Escape Compares to...