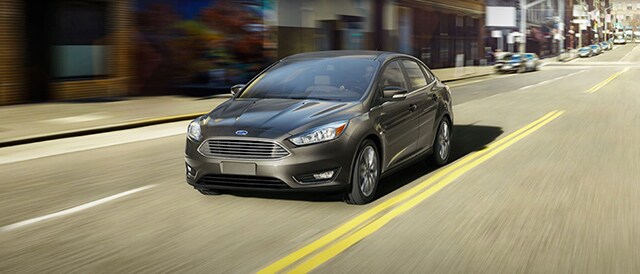 The Ford Focus Stands the Test of Time
Are you looking for a used Ford Focus in Arlington Heights, IL? You can find that and much more when you come to Arlington Heights Ford. While we pride ourselves on carrying all of the latest cars, trucks, and SUVs from Ford, we're particularly big fans of the Focus, as it was the model to prove that an American automaker could take on the Japanese manufacturers in the incredibly competitive small-car segment. Hallmarks of the model have always been a slick style, responsive handling, and affordable pricing - but where did the Focus start?
The First-Generation Focus is Still a Great Value
Ford's small car was introduced for the 2000 model year, and ran through the 2007 model year. It was introduced to replace the Escort in the automaker's lineup. It was initially offered as a three-door hatchback, a four-door sedan, and a five-door wagon, though the 2001 model year saw the introduction of a five-door hatchback.
Body options were certainly a strength of the upstart Focus, but it had much more to offer drivers. Drivers also received excellent fuel economy from all of the available engines; indeed, this is what put it on par with its Japanese competitors. The base engine was a 110-hp 2.0L four-cylinder model that came paired with either a five-speed manual or four-speed automatic transmission. The 2004 model year saw the introduction of a 145-hp 2.3L four-cylinder engine, while the Focus SVT hatchback - a rare vehicle - featured a 170-hp four-cylinder engine. 2004 was also the year the Focus was refreshed and received two new engines: a 2.0L four-cylinder model that could produce 136 hp and a 151-hp 2.3L four-cylinder.
The first-generation Focus is an affordable buy in the pre-owned vehicle market, and a good choice for a variety of drivers.
Find a Focus at Arlington Heights Ford
If you're looking for a new or used Ford Focus in the Arlington Heights, IL area, then you should make your way to our dealership. You can, of course, check out our Facebook page for more information, but when you come see us, you can take a look at our entire inventory and take a test drive. We look forward to meeting you, and we're confident in our ability to meet your automotive needs.