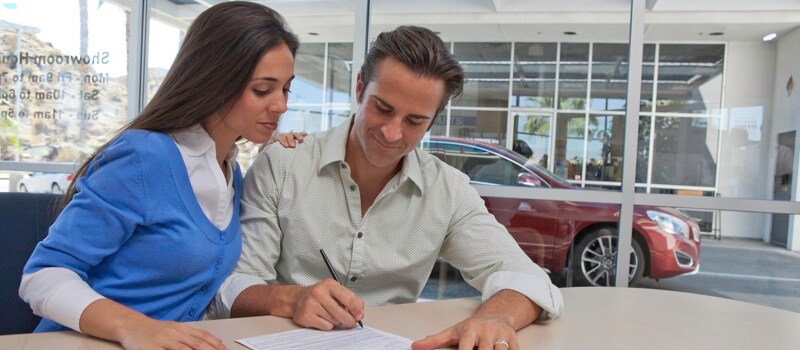 Secure Auto Financing Near McHenry
When shopping for a new or used car, truck, or SUV, visit Arlington Heights Ford auto financing near McHenry. Our finance department is filled with skilled professionals who can help you secure the loan that fits your budget-and we can work with people with various credit situations to ensure you drive home in your brand new vehicle today.
Pleasant Team
Our finance team works hard to ensure the financing process is simple and straightforward. We know you'd much rather be driving around town in your new vehicle than sitting in our office, so we streamline the process to get you in and out quickly. We will provide the best customer service to ensure you're comfortable and treated properly. Our team members will thoroughly go over your budget, your credit, and your financial situation to find the best loan option for you. And we'll be happy to answer any of your questions along the way.
All Credit Histories
At Arlington Heights Ford, we know that everyone's financial situation and credit history is different, and we also know that everyone deserves the opportunity to drive home a new vehicle. Our team works with a variety of lenders to help everyone find the loan that works. No matter if you have great credit, bad credit, or no credit, we will find the lender with the best rates and help you get the car, truck, or SUV of your dreams today.
Loans for Every Vehicle
Our finance team can work with you to secure the exact type of loan you need. It doesn't matter if you're looking to finance a brand new vehicle or if you want to finance a pre-owned model, our team can help. Plus, you have the option of financing the entire vehicle purchase, or you can finance a portion of it. Either way, we'll help get you the best loan at the most competitive rates.
Affordable Payments
Every vehicle at our dealership is already priced to sell, but we throw in added savings all the time. Our finance team will help locate the right promotions, rebates, and incentives that are currently available to help make your dream vehicle more affordable. And since we work with so many different lenders, you'll be able to choose the loan option with the affordable payments that work for you.
Get Approved Today
Secure your auto financing near McHenry today with Arlington Heights Ford. Simply call our finance department at 847-346-3025 to schedule an appointment, or get the ball rolling by filling out our online application and applying for credit. Our team will happy to help you locate the financing you need to bring your new vehicle home today.