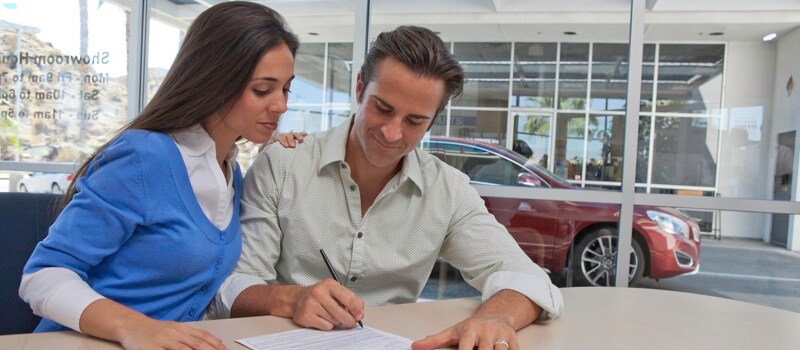 Secure Your Auto Financing Near Addison and Drive Home in a Brand New Vehicle
When you're in need of auto financing near Addison, there's only one place to choose-Arlington Heights Ford. Our finance team has built relationships with many financial institutions to help you find the right loan for your car-buying needs. In additions, we have plenty of financing options available to help you find the vehicle that fits within your budget.
Experienced Team
At Arlington Heights Ford, our team of finance experts have been helping drivers secure auto financing near Addison for many years. We have built long-lasting relationships with credit unions, banks, and other financial institutions to help our customers find the right loan. Plus, our team will treat you with the respect and professionalism you deserve, and we'll help ensure the loan application process is made easy.
Multiple Loan Options
Because of our relationship with many lenders, we are able to help a variety of drivers secure auto loans. It doesn't matter if your credit is perfect or if it's less than perfect, we can work to find you a loan that allows you to drive home in a new car, truck, or SUV today. We'll review your credit history and your financial situation with you and help find a lender-and we'll do it all by providing a payment that fits within your budget.
Flex Buy Option
At Arlington Heights Ford, we understand how securing auto financing near Addison today may not always replicate your situation in the future. This is why we offer a Flex Buy option for drivers who qualify. With this option, we provide you with a 66-month payment plan. During the first 30 months, you'll have a lower monthly payment. During the last 36 months, your payments will be a bit higher. This allows you to purchase the vehicle of your dreams now at a price you can afford, and then increase your payments as your financial situation improves.
Refinancing
If you have an existing auto loan and want to lower your payments, our finance department can help with that too. We understand that saving money is important, and we will work with you to help you refinance your current vehicle loan to a more affordable monthly payment. It doesn't matter if you simply want to refinance to save money, or if you want to lower one monthly payment so that you can afford another auto loan, our team will help you fulfill your needs.
Fill Out an Application Today
If you're looking for auto financing near Addison, let Arlington Heights Ford help. Visit our website today to fill out an auto loan application and get the car-buying process started. If you have any questions, feel free to visit our service department or call 888-781-4258 to speak with one of our financial experts.