Arlington Heights Ford has been providing great service to the Arlington Heights and Schaumburg area for years. In addition to finding a great new or used vehicle and receiving top-notch vehicle service, Arlington Heights Ford cares about the local community, too.
Arlington Heights Ford Cares
Our dealership makes it a point to give back to the local community on a regular basis. We sponsor local sports teams, participate in fundraising events, and even spread our joy to the community by offering great specials and promotions. Basically, if you want to experience a car dealership that takes pride in its town and its residents, then you need to stop by our dealership today.
Arlington Heights Rotary Santa Run
For the 2018 Arlington Heights Rotary Santa Run, we donated to the fundraiser and offered one of our trusty Fords to act as a pace car. All of the proceeds are donated to worthy causes throughout Arlington Heights and neighboring community.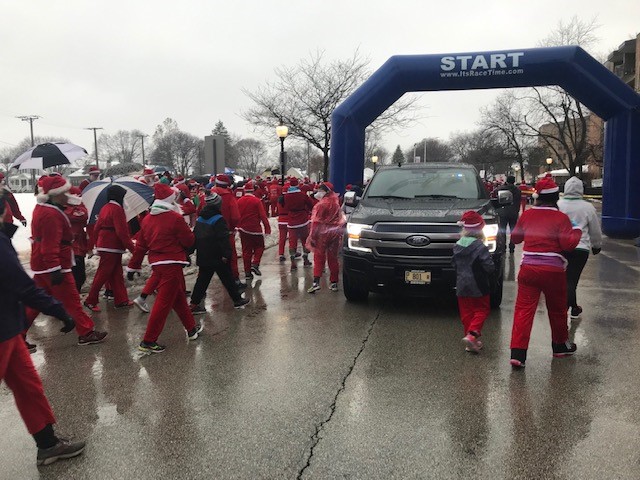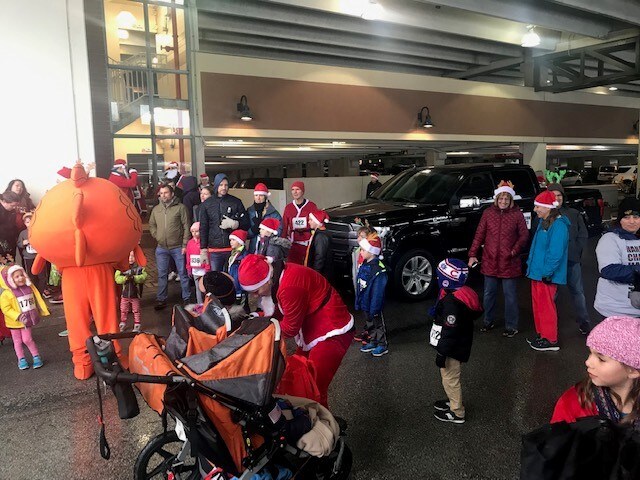 Place check presentation photo under the Drive 4 UR School section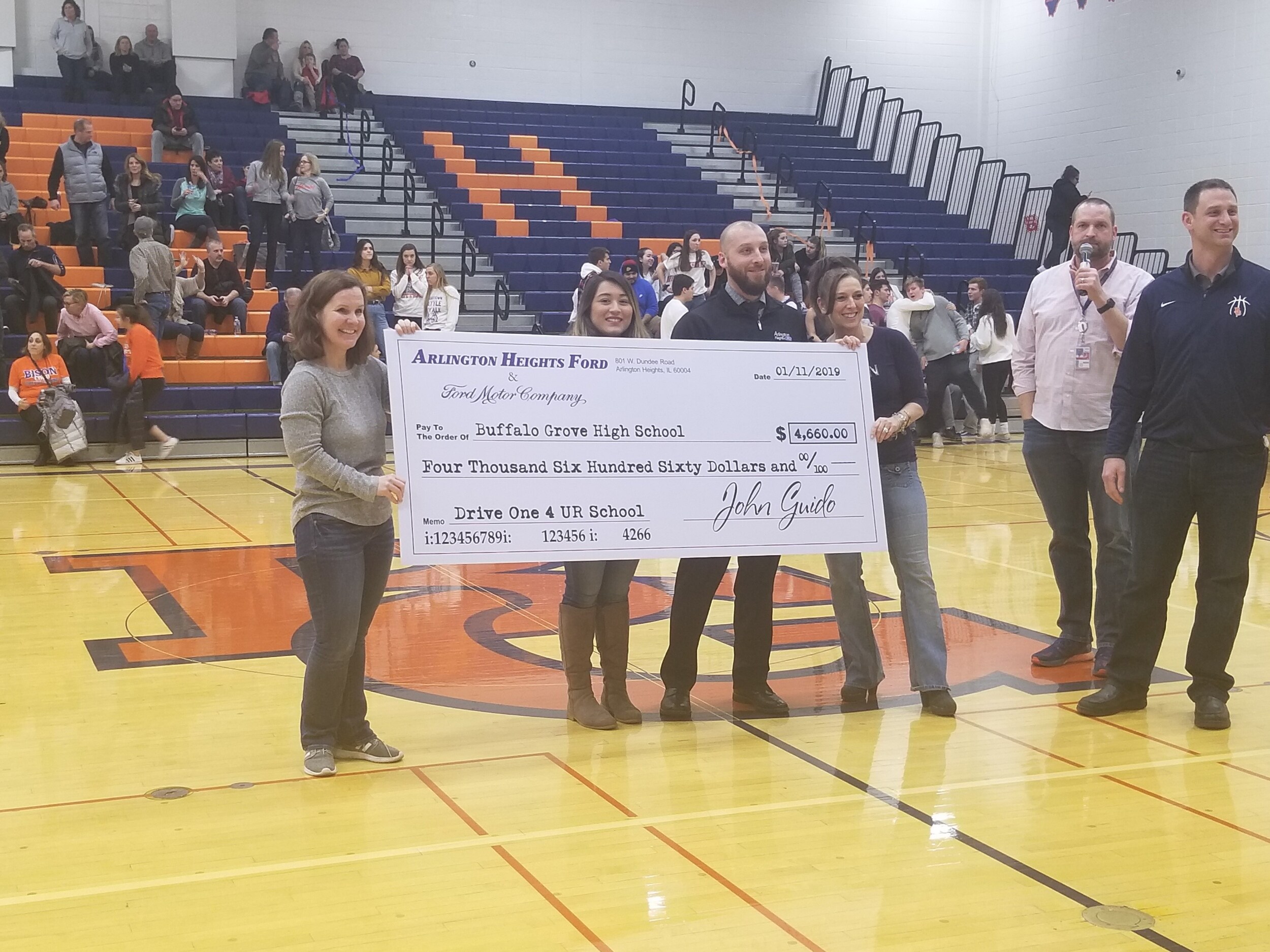 Backpacks for Class
Throughout the spring and summer months we put out boxes and ask our employees and customers to donate new school items. We have donated over 200 backpacks to children of less fortunate families that are unable to afford new school supplies.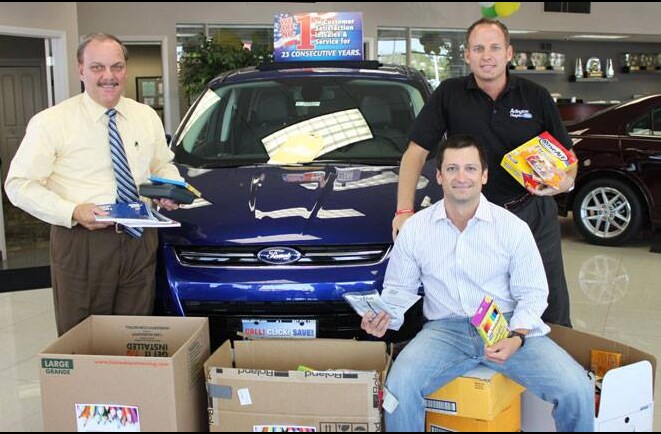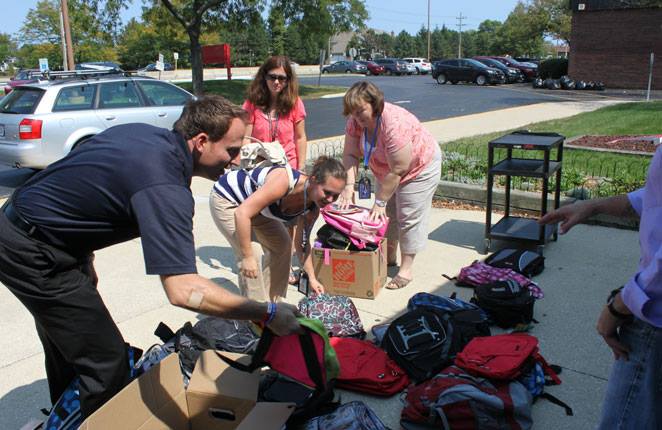 Drive 4 UR School
Drive 4 UR School began prior to 2010 as a way for Ford to give back to communities across the country. The idea was simple: Test-drive a Ford vehicle from a local dealership, get money for your school. We have held over 11 Drive events since 2011 and have raised over $50,000 for our local schools! They have used the money towards underfunded programs such as music and sports equipment, and to replace some of the schools run down equipment (such as Palatine High Schools new scrolling marquee).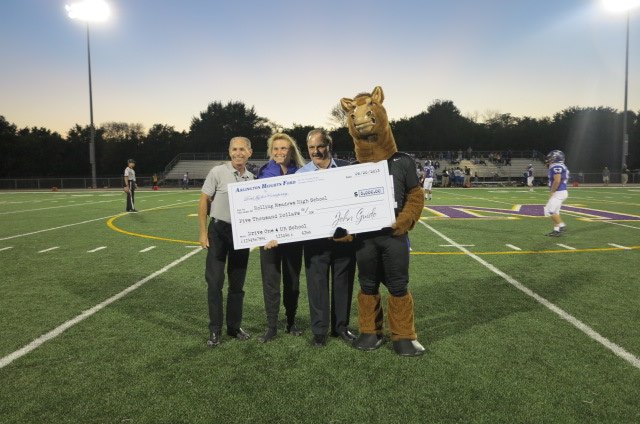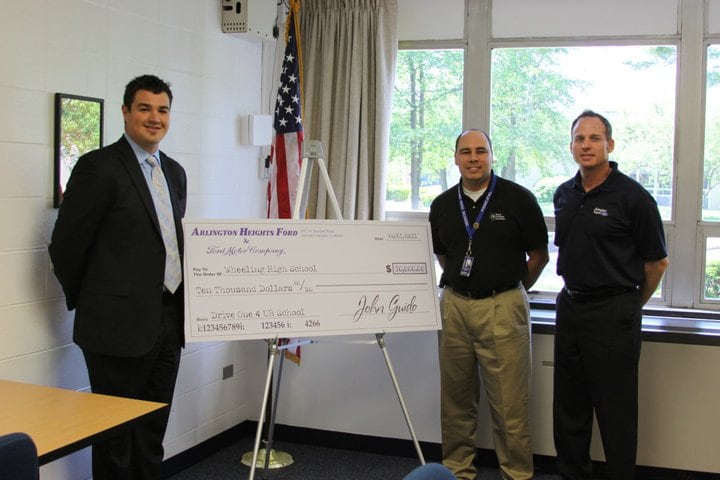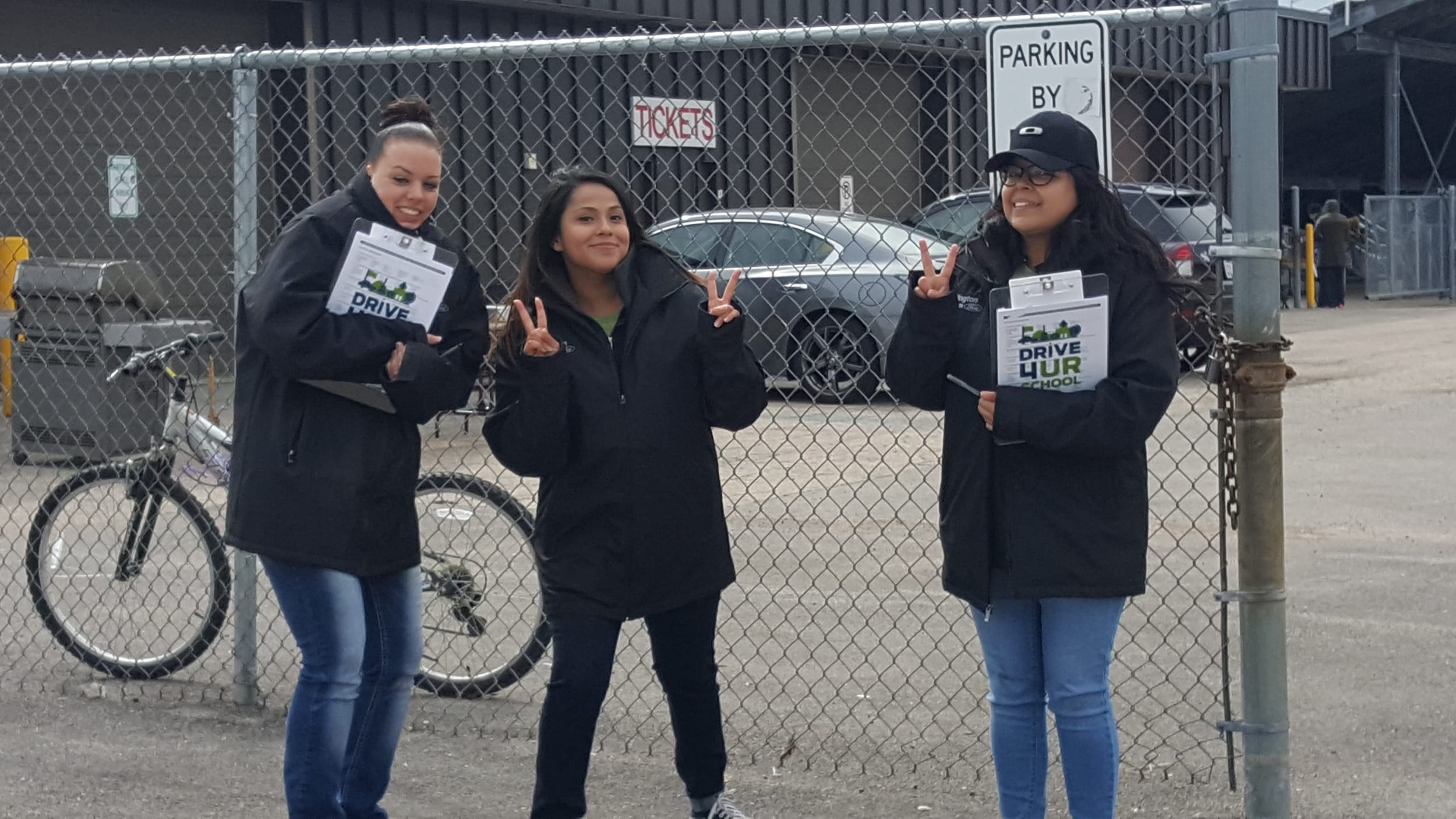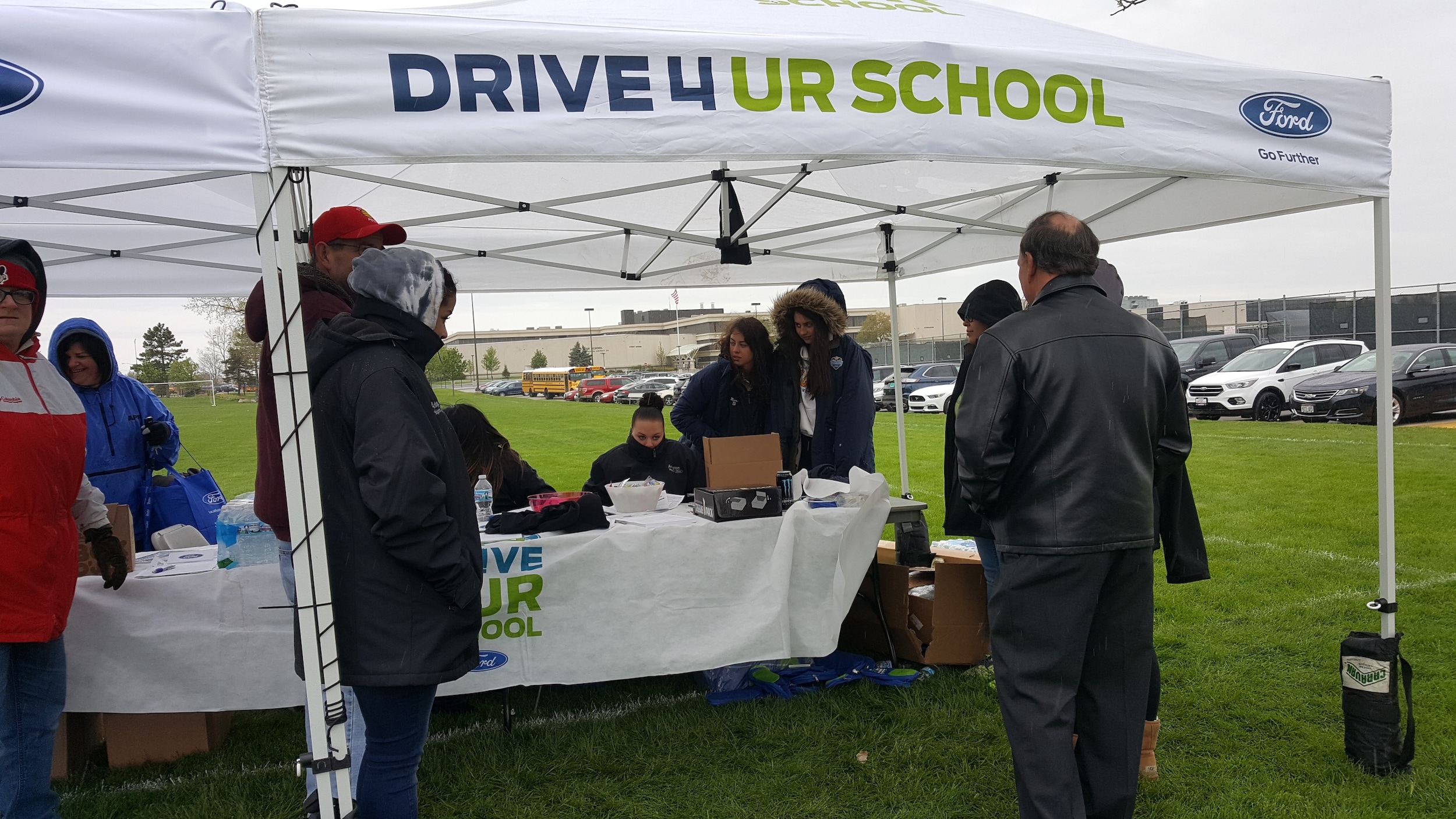 BBQ For The Troops
New-car dealers in the Chicago area are on a mission to raise awareness and funds for local troops and their families. For the sixth consecutive year, the Chicago Automobile Trade Association (CATA) and its dealer members have partnered with the USO of Illinois to host "Barbecue for the Troops" community fundraising events on Saturday, July 14.
Over the past five years, CATA dealers have rallied their communities to help raise $560,000 to support USO of Illinois programs and services. Let's make next year bigger and better!
Arlington Heights Ford has participated in this event all 6 years, and we have raised over $25,000 for the USO of Illinois to date!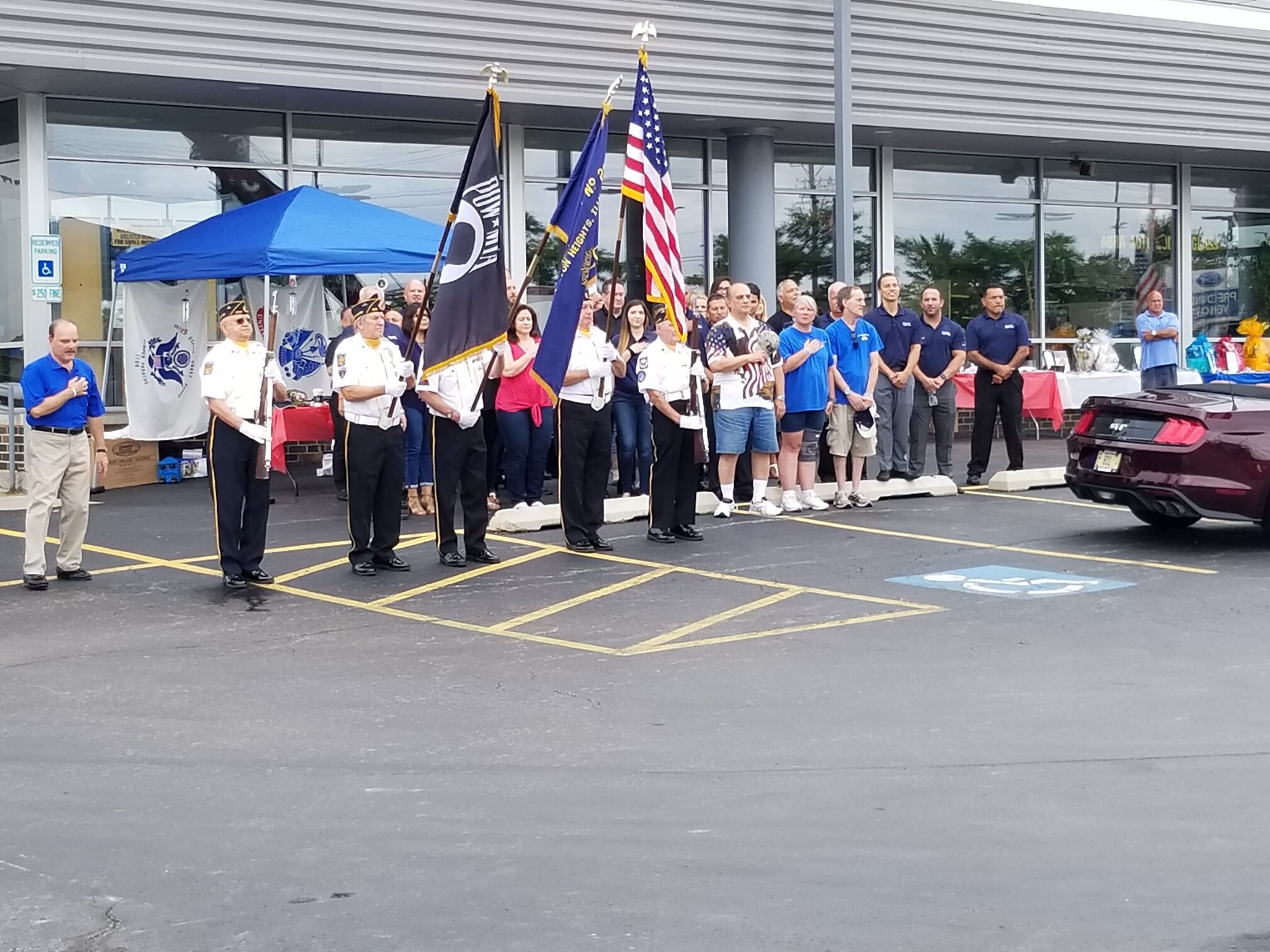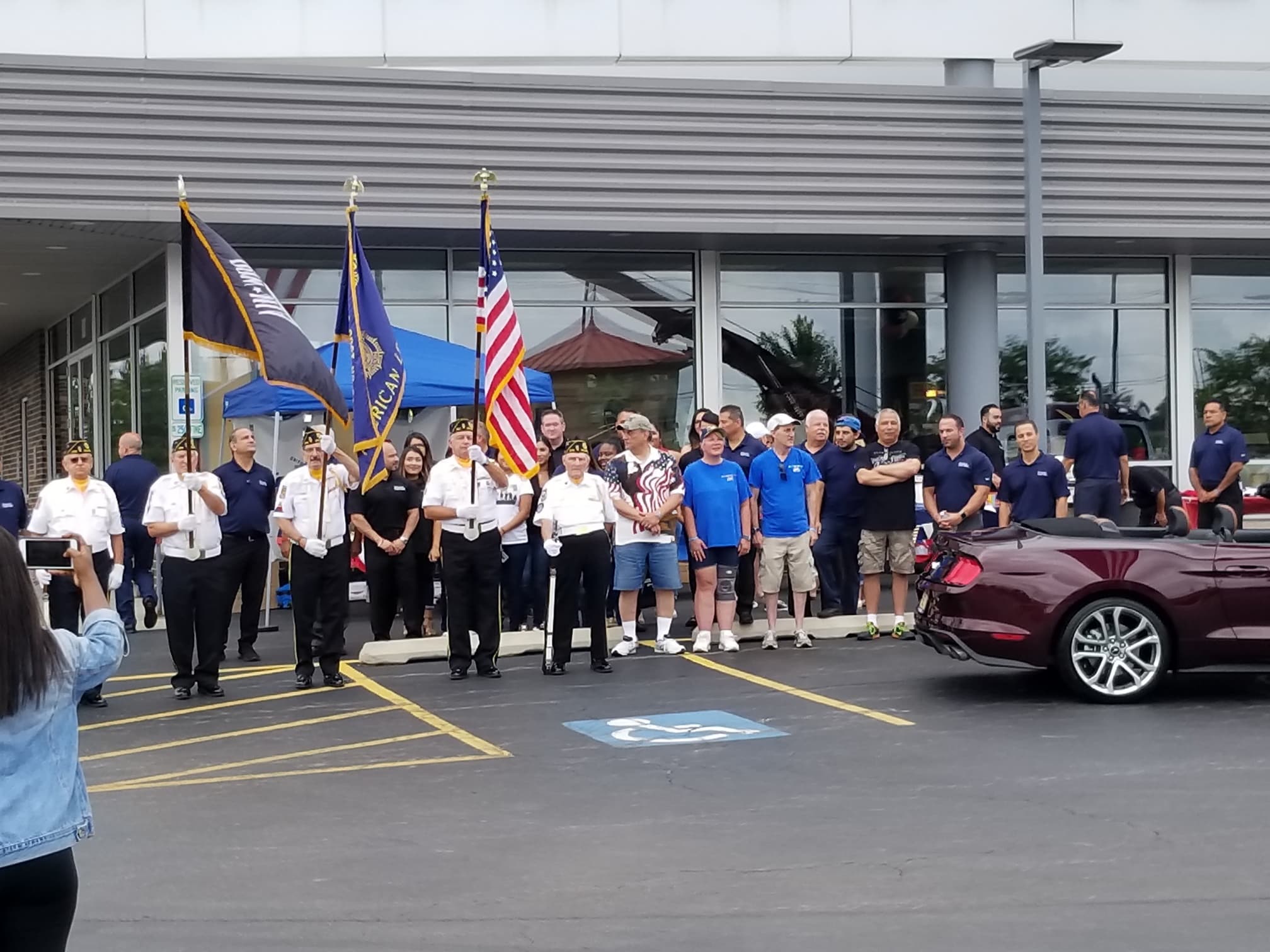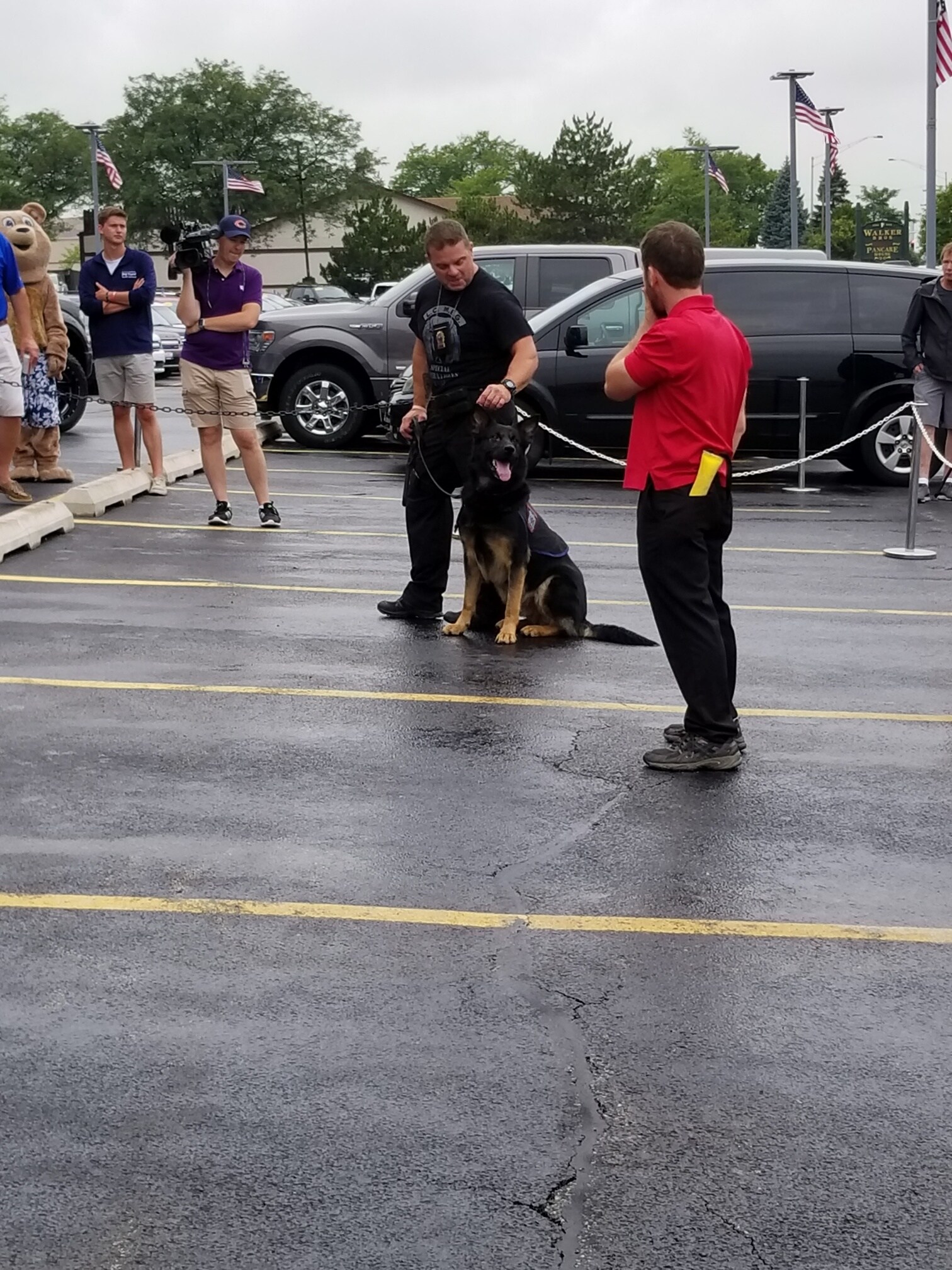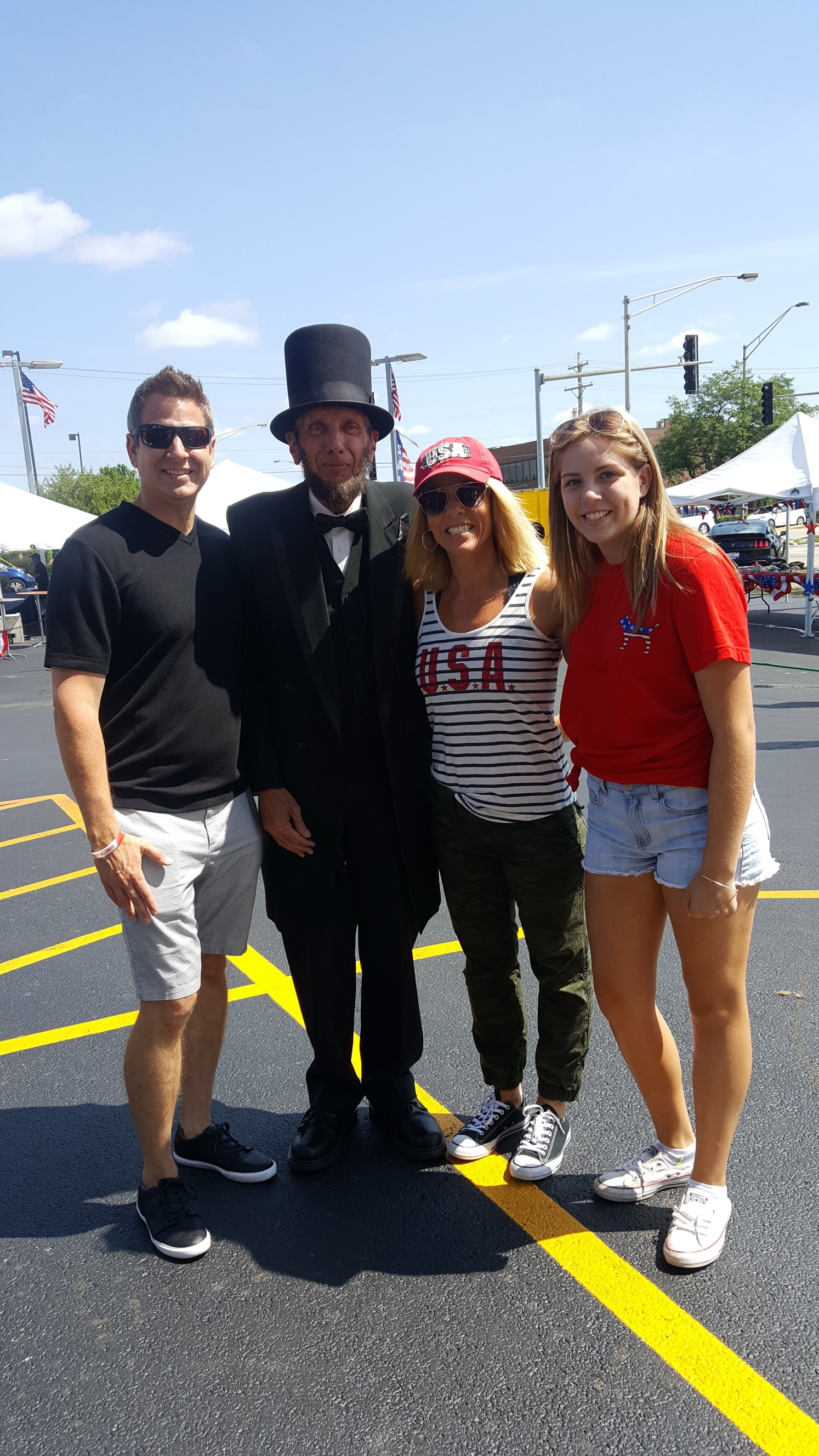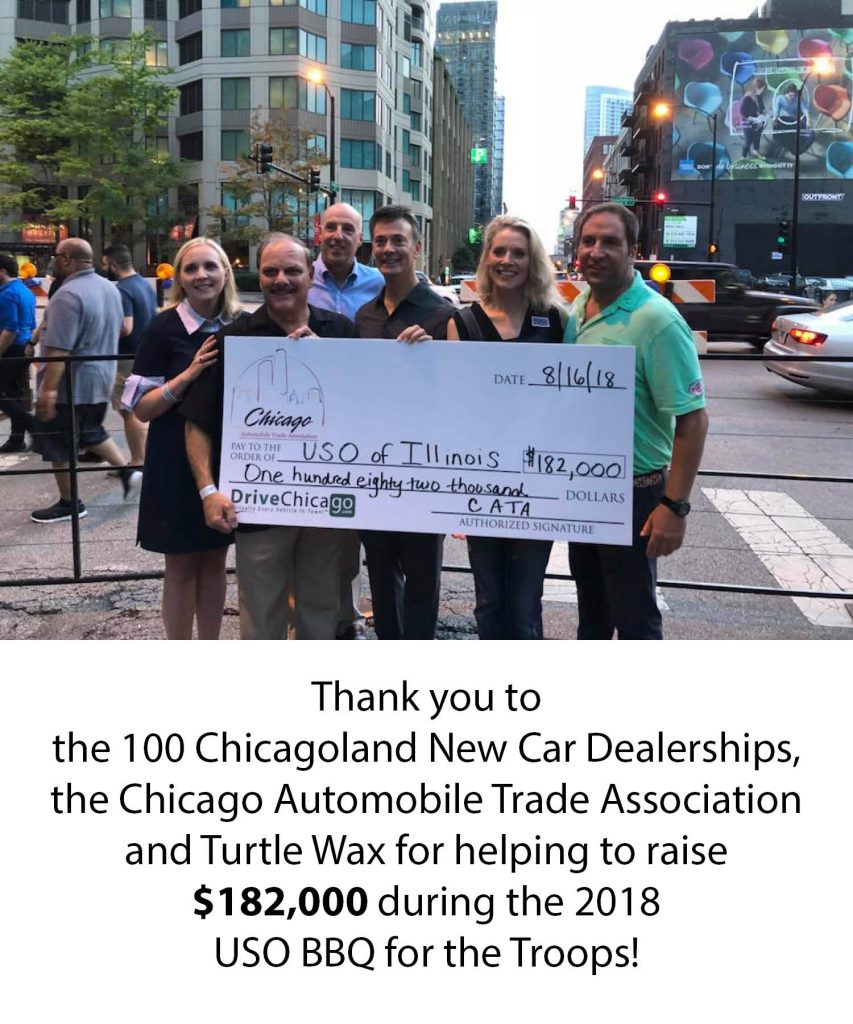 Feed my starving children
Donations are made to this foundation and volunteers are needed to hand pack meals that are sent to malnourished children. We found this as a great opportunity to not only give back to our community, but also to bond and strengthen our team!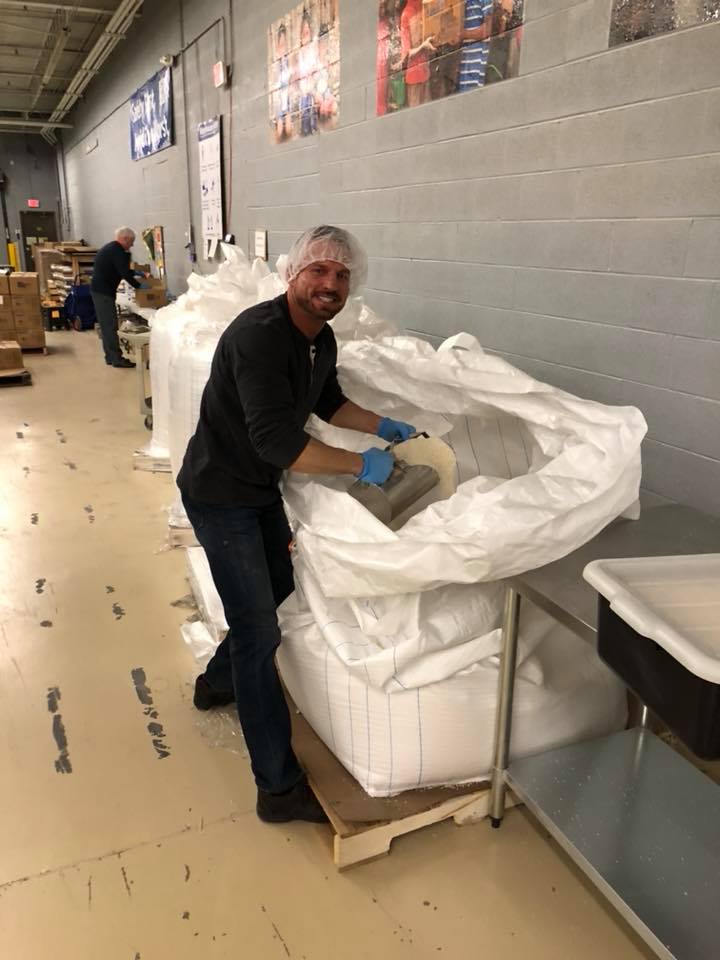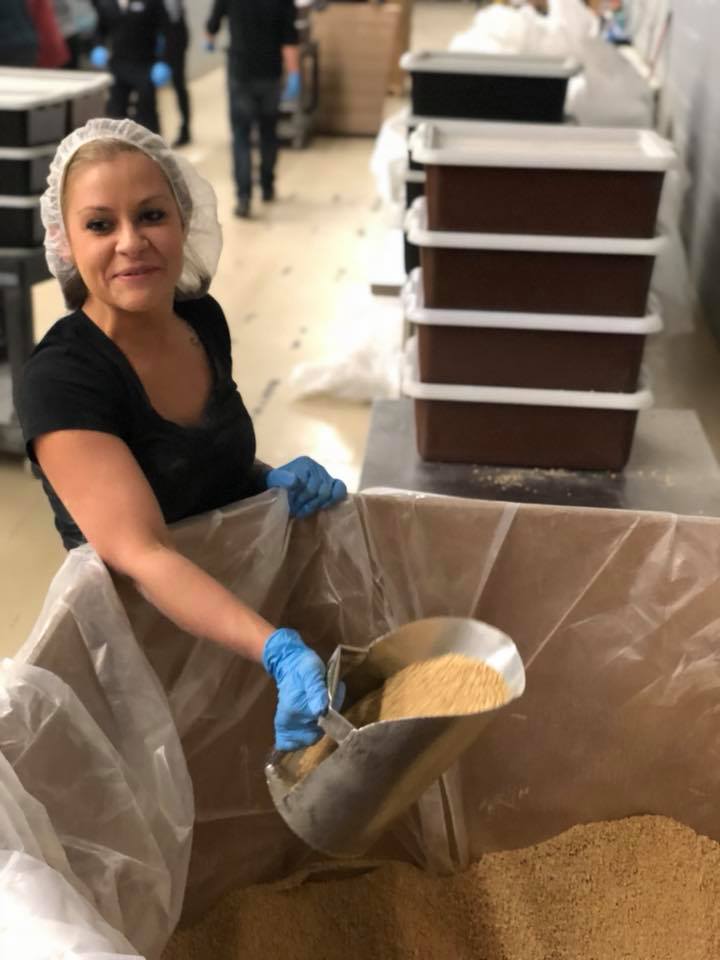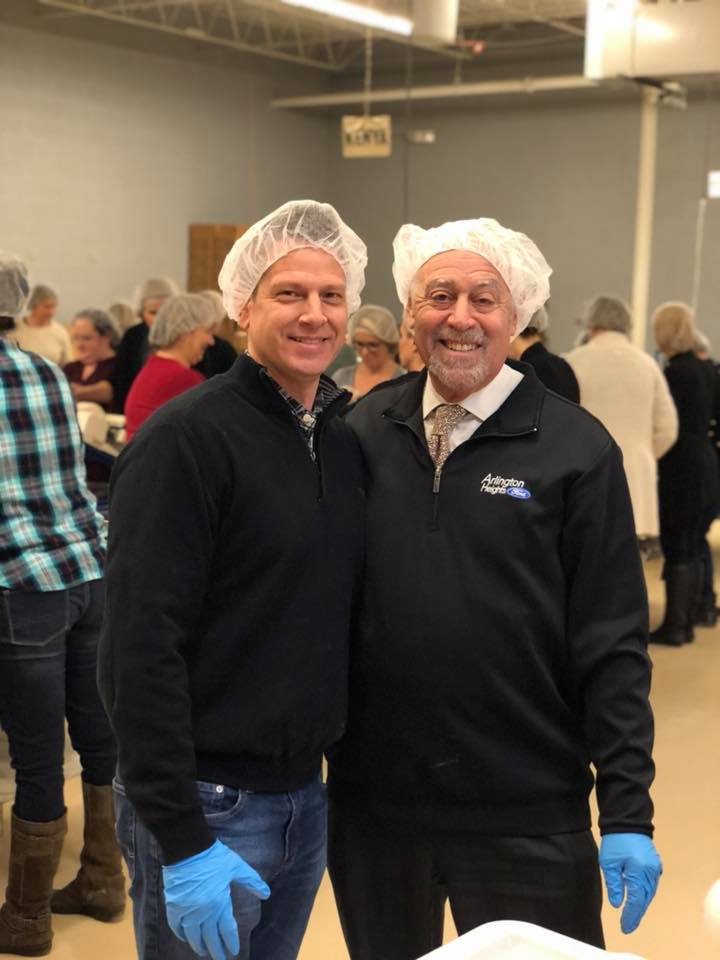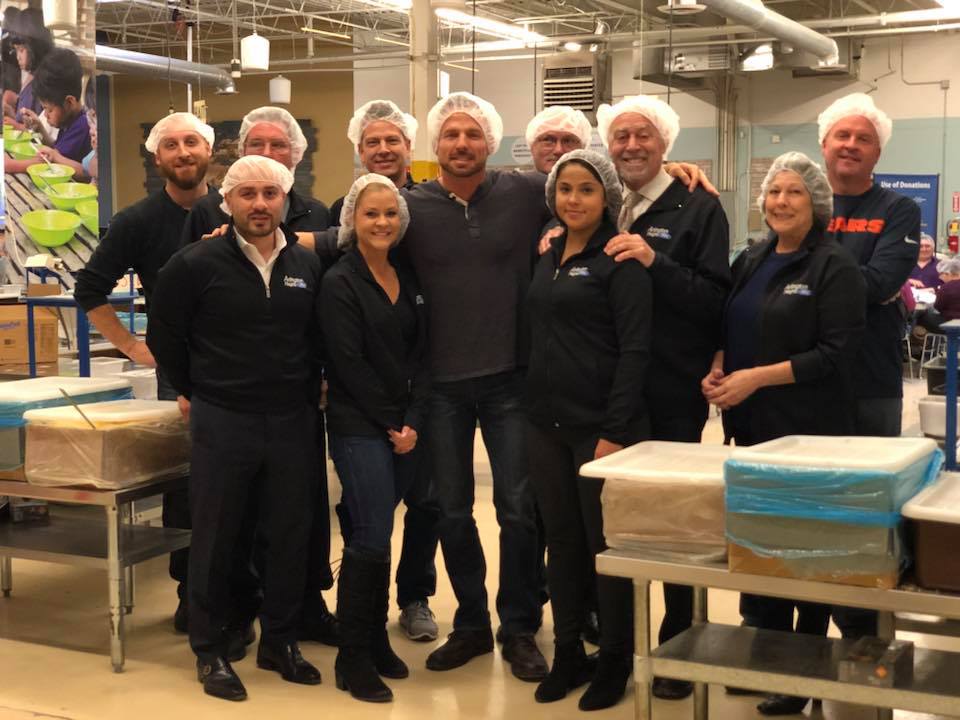 Great Inventory
Arlington Heights Ford cares…about our customers and our community. Visit our dealership today at 801 W. Dundee Road in Arlington Heights, or contact us online or by calling 888.481.8607 to learn why we're the right dealership choice for you.
Great Inventory
If you're in the market for a new Ford car, truck, or SUV, then check out our new inventory. We have a variety of models in many different trim levels, so you can easily snag the vehicle that you want and make a great impression on the open road.
If you're looking for something reliable and a little more budget-friendly, our used inventory is something you must see. We take pride in all the vehicles we put on our lot, so you can rest assured that you're getting a quality product and a great price.
No matter what type of vehicle you're looking for, you can also count on our financing team to provide you with the best deal. Our team will work with lenders to find you the right loan with an affordable payment plan. We'll also make sure you're aware of all the sales, promotions, and deals we have going on too.
Great Service
Besides having a stocked inventory of must-have vehicles, you can always choose Arlington Heights Ford for the best vehicle service in Illinois. Our team of expertly trained technicians thoroughly inspect your vehicle inside and out to make sure it's working properly before it leaves our facility. So whether you need routine maintenance or a specialty part, let our team take care of it.