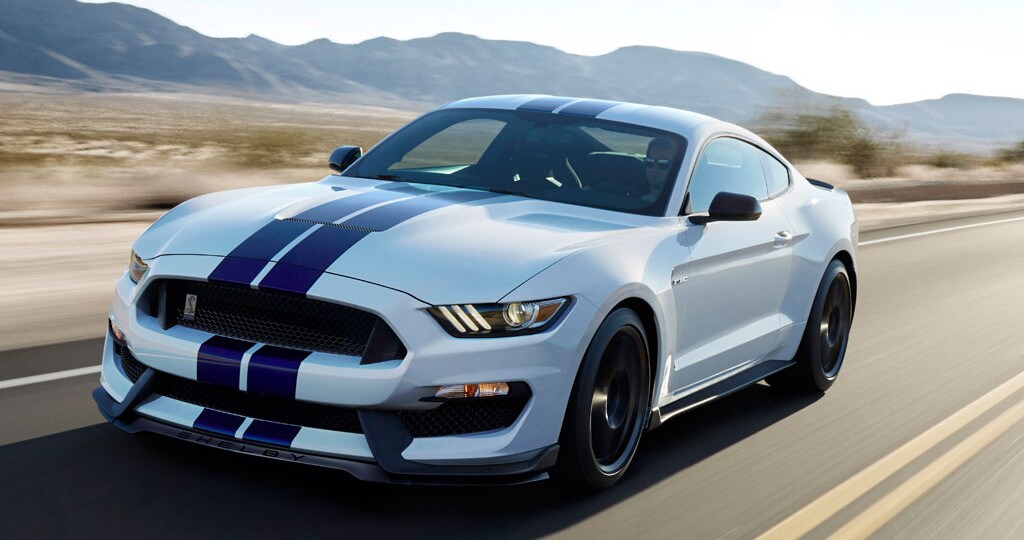 The 2016 Ford Mustang GT350 is Racing to Arlington Heights and Schaumburg
The Ford Mustang has a legendary reputation for speed and power, but we have never seen a version quite like the 2016 Ford Mustang GT350. Built to deliver blistering performance, this forthcoming model should satisfy any driver that enjoys pushing a perfectly-built car to its limit. Find out for yourself just what the GT350 can do, and then plan on checking it out in person at Arlington Heights Ford, just a short drive from Schaumburg.
Performance
There have been super-powered versions of the Ford Mustang in the past. What differentiates the 2016 Ford Mustang GT350 is that rather than delivering raw power, it is more oriented to road courses. Still, the engine under the hood pushes power ratings well above 500 hp.
The car is powered by a naturally-aspirated, flat plane 5.2L V8 engine. Official power numbers have not yet been released, but Ford execs have suggested that they'll fall in the range of over 520 hp and over 400 lb-ft of torque.
A six-speed manual transmission is the sole transmission option. Race credentials are further enhanced by the Ford first adaptive magnetorheological suspension, providing refined agility on any curve at any speed thanks to its track-specific programming.
Design
While the 2016 Ford Mustang GT350 is unmistakably a Mustang, a number of unique design details set it apart from all the other trims. To begin, headlamps sit about an inch lower, and the entire car sits lower, giving it a more imposing stance.
The front splitter has also been revised, and the car has a huge carbon fiber rear wing - elements that are both designed to enhance downforce. Lastly, the brake calipers have been painted red, the car gets a red pinstripe, and the upholstery uses red stitching.
Features
In order to cut down on the weight and maximize performance, all but the most basic features have been cut out of the 2016 Ford Mustang GT350. Drivers that are looking for something more practical can add optional features though, including:
Touchscreen navigation
A seven-speaker stereo
Dual-zone climate controls
Safety features include standard Brembo brakes, carbon-fiber wheels that are stronger than aluminum, anti-roll bars, and a full complement of airbags. 
Get Ready for the 2016 Ford Mustang GT350
Ford has said this muscular Mustang will reach showroom floors before the end of the year. That means you don't have long to wait before you can take it out for a hair-raising test drive. Make plans to head from Schaumburg to visit Arlington Heights Ford and work with one of our Mustang experts. We're located at 801 W. Dundee Rd. in Arlington Heights, IL and are easy to reach by taking IL-53 north to the IL-68 exit. Feel free to contact us with any questions! 
*Pre-production model shown.*