Are you looking for a classic sports car with plenty of power to purchase in the upcoming year? Celebrate the return of warm weather by choosing between the 2016 Ford Mustang and the 2016 Chevrolet Camaro. Both iconic muscle cars have versions coming out in the upcoming model year, but fans of speed and power will be hard-pressed to make a decision between one or the other. Read on to see which car Arlington Heights Ford recommends for you!
What Are You Looking For?
---
Pricing Options and Models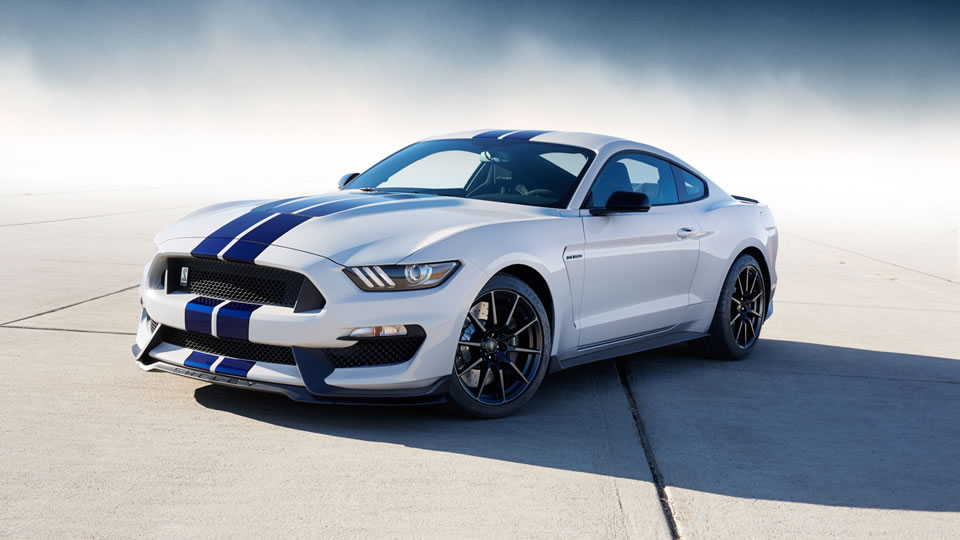 The 2016 Ford Mustang will have 10 different models to choose from. You will be able to choose the basic Fastback model at $24,295, upgrade to an EcoBoost engine at $25,795, add a premium trim at $29,795, add a GT engine at $32,795, or get the GT engine and premium trim at $42,295. The convertible is slated to start at $29,795, and will allow you to add a premium trim and EcoBoost engine at $35,295, or a GT and premium trim at $42,295. Finally, the performance-based Shelby GT350 will start at $48,695, with the Shelby GT350R starting at $62,195. 
The 2016 Chevrolet Camaro is slated to start at $25,700 for the base 1LT 2.0 and will jump up to $27,195 for the 1LT V6 and automatic transmission. The 2LT will start at $29,800, and jump up to $31,295 for the 2LT V6 and automatic. The 1SS will start at $36,300, jumping to $37,795 for the automatic transmission, while the 2SS will start at $41,300 and jumps up to $42,795 for the automatic. 
TOP
---
Performance and Power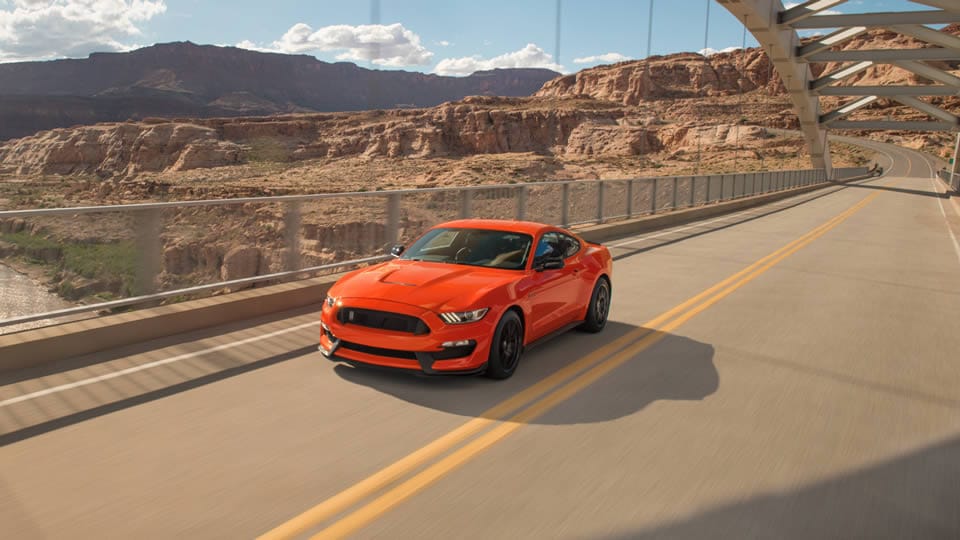 The 2016 Ford Mustang is planned to have at least four choices of engine. It will feature a base engine that's a 3.7L V6 engine with twin independent variable camshaft timing for improved power and torque at lower RPMs, plus reduced emissions and better fuel economy. This engine is predicted to get an impressive 300 hp with 280 lb-ft of torque, and will garner an incredible 28 mpg highway whether you're using the six-speed manual transmission or the 6-speed SelectShift automatic transmission with paddle shifters. You will also be able to choose the 2.3L turbocharged EcoBoost 4-cylinder engine, which produces 310 hp and 320 lb-ft of torque while getting an amazing 32 mpg highway. Upgrade, and the GT engine will be a 5.0 Ti-VCT V8 engine that gets 435 hp and 400 lb-ft of torque with 25 mpg highway. Finally, the GT350 engine is planned to be a 5.2L V8 engine with a flat plane crank for truly incredible power at 526 hp and 429 lb-ft of torque, and it will come with a TREMEC 6-speed manual transmission for responsive shifting. 
The 2016 Chevrolet Camaro will have three choices of engine. The base engine will be a 2.0L turbocharged engine that gets 275 hp and 295 lb-ft of torque. The intermediate engine will be a 3.6L V6 engine that gets 335 hp and 284 lb-ft of torque, using direct injection fuel delivery, variable valve timing, and active fuel management when you get the 8-speed automatic transmission. You should also be able to upgrade to the 6.2L small-block V8, which gets 455 hp and 455 lb-ft of torque. 
TOP
---
Features and Accessories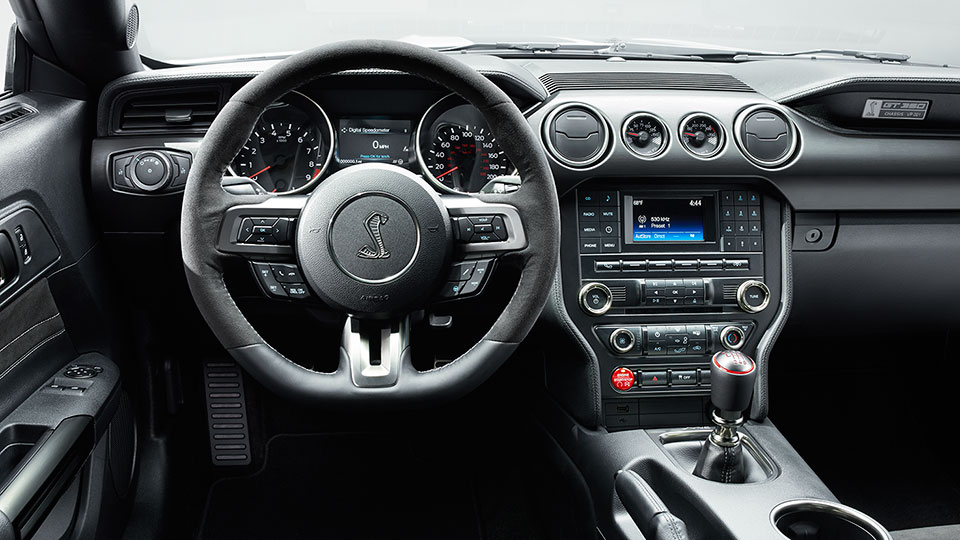 The 2015 Ford Mustang will offer standard features like a comprehensive security system, as well as standard fog lamps, high-definition headlights, automatic headlights, and an auto-dimming rearview mirror. You'll also get a CD player with steering wheel-mounted audio controls, as well as a rear parking aid and a trip computer. The 2016 Camaro is not slated to include these features, but you will get climate control and a premium sound system with satellite radio, as well as a navigation system with smartphone integration. 
TOP
---
Interior Room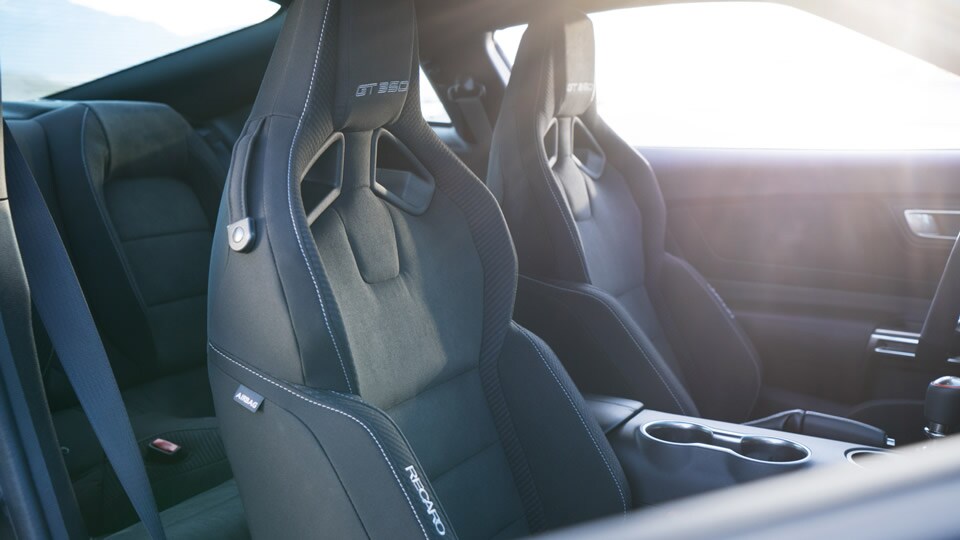 The 2016 Ford Mustang will have plenty of room for passengers, with 84.5 cubic feet of space for 4 people, while the 2016 Chevrolet Camaro does not have the majority of its measurements available yet. However, the 2016 Chevrolet Camaro will have 36 cubic inches of front head room and 42 inches of front leg room, as opposed to the Mustang's 37 inches of front head room and 44 inches of front leg room; the other interior measurements are likely to be similarly smaller in the Camaro than they are in the Mustang. 
TOP
---
Which Car is Right For You?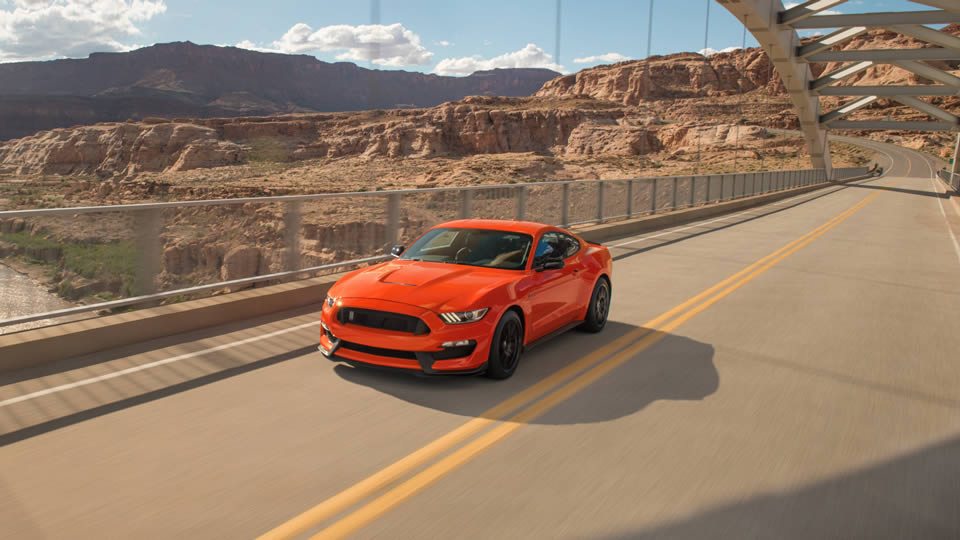 The 2016 Ford Mustang starts at a lower price and continues with comparable pricing, although the higher-end Shelby models cost significantly more than the highest-end Camaro. The base engine of the Mustang gets more hp than the base of the Camaro, and horsepower rather than torque is the measurement that most sports car fans will be looking for. The Ford also offers more choices in engines, as well as far better fuel efficiency across the board. The Mustang also has more functional features such as a security system and headlights for safety, as well as the rear parking aid; the Camaro does have a navigation system, but its other features that the Ford lacks are luxury or comfort features such as automatic climate control and upgraded sound options. Ultimately, the Mustang is a better choice for the money, with more crucial features and better fuel efficiency.
TOP
---
Get the Mustang
Ready to feel the power of the Mustang? Call Arlington Heights Ford at (888) 781-4258 or come visit us at 801 W. Dundee Road in Arlington Heights. 
TOP
---