The Efficient 2016 Ford Fusion Hybrid is Out Now at Arlington Heights Ford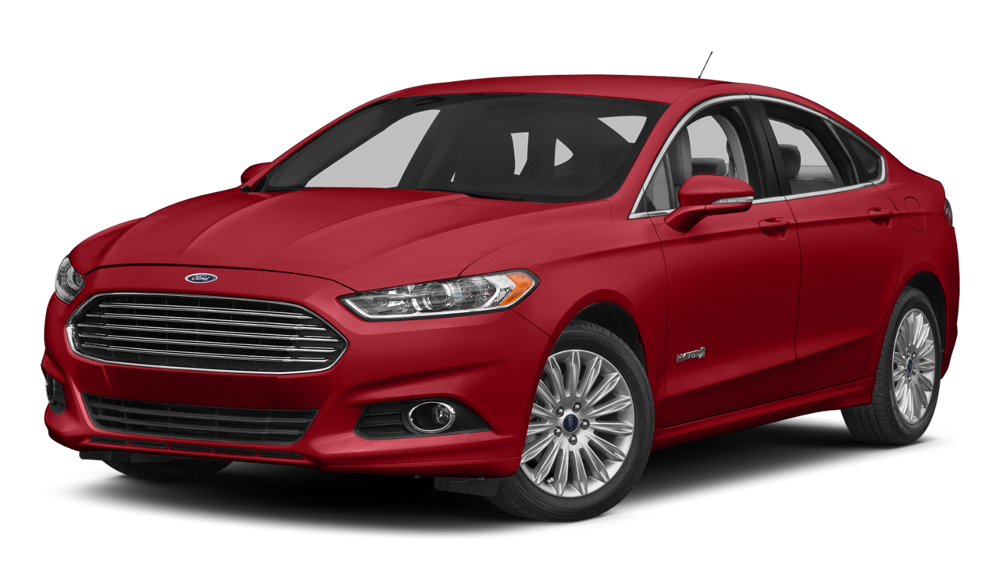 Are you looking for a fuel-efficient, eco-friendly family or commuter sedan that still delivers all of the power and the great features that you want from your car? The
2016 Ford Fusion Hybrid
just might be your best bet! This fantastic hybrid sedan provides plenty of power even when you're on the electric motor, plus excellent fuel efficiency for highway or city when both power sources are used, and all of the great features you want from a family vehicle. Try it out at Arlington Heights Ford, your chose Schaumburg area Ford dealer.  
What Are You Looking For?
---


Performance and Fuel Efficiency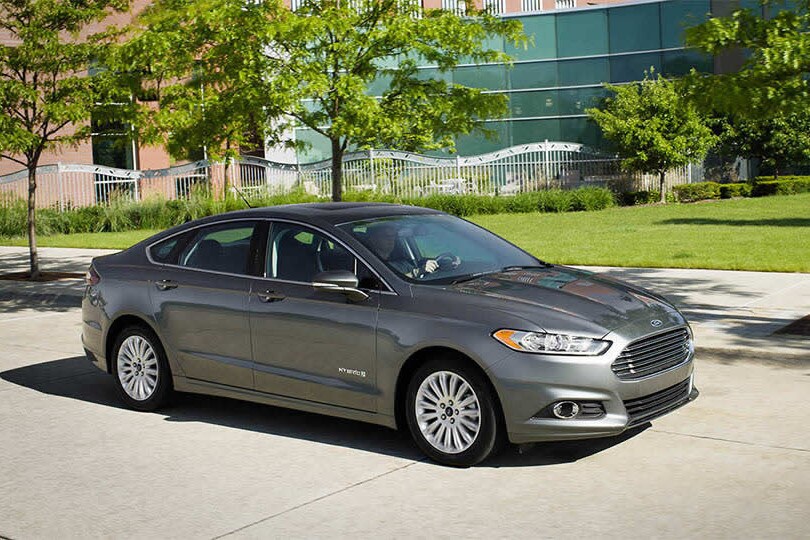 The engineers at Ford know that people want an optimal combination of power and fuel economy, and they put together a great setup with the 2016 Ford Fusion Hybrid:
Powertrain: The 2016 Ford Fusion Hybrid sports a 2.0L Atkinson-cycle four-cylinder gas engine as a standard engine, along with a lithium-ion battery back. These two power sources combined are capable of generating up to 188 horsepower. You'll get a standard front-wheel drive system, and a Continuously Variable Transmission (CVT) with a six-speed SelectShift automatic transmission with paddle shifters mounted on the steering wheel.
How It Works: The hybrid engine and motor switches seamlessly between the electric motor and the gasoline engine, using the motor when less power is called for and the engine when more power is called for. The battery is strong enough to allow you to drive at speeds up to 85 mph on the electric motor alone, while the regenerative braking system captures most of the energy released when using the brake and redirects it towards recharging the battery.
Fuel Efficiency: The 2016 Ford Fusion Hybrid offers up impressive fuel economy with an EPA-estimated 44 mpg highway and 41 mpg city, bringing you thousands of dollars in savings throughout the course of ownership.
TOP
---
Trim and Features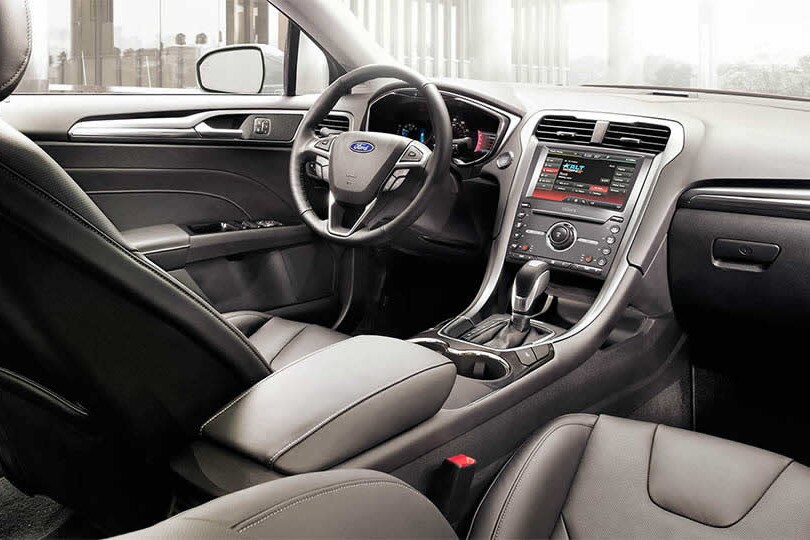 Every version of the 2016 Ford Fusion Hybrid comes equipped with a host of advanced standard features to making the driver and passenger experience more enjoyable:
2016 Ford Fusion Hybrid S: The S trim level has up-to-date dual-zone climate control so that you and your passenger can both be comfortable, as well as great safety features like a rearview camera for parking and other maneuvers. You'll also get a six-speaker audio system, which not only includes smartphone app integration, but also responds to voice commands via Ford Sync.
2016 Ford Fusion Hybrid SE: Upgrade to the SE, and you'll get a premium 10-speaker system that includes SiriusXM satellite radio. You can also choose from several different options packages, which include luxurious features like sumptuous leather upholstery and cozy heated front seats, plus a sunroof! You can also add rear parking sensors for additional blind-spot coverage, and an automated parallel parking system to take the guesswork out of parking.
2016 Ford Fusion Hybrid Titanium: The premium Titanium trim level gets an upgraded 12-speaker audio system for superior entertainment as well as comfortable and supportive sport seats for those spirited Sunday drives. Don't forget the Driver Assist package, which adds more safety features like adaptive cruise control for your security when driving in stop-and-go traffic.
TOP
---
Pricing Options (MSRP)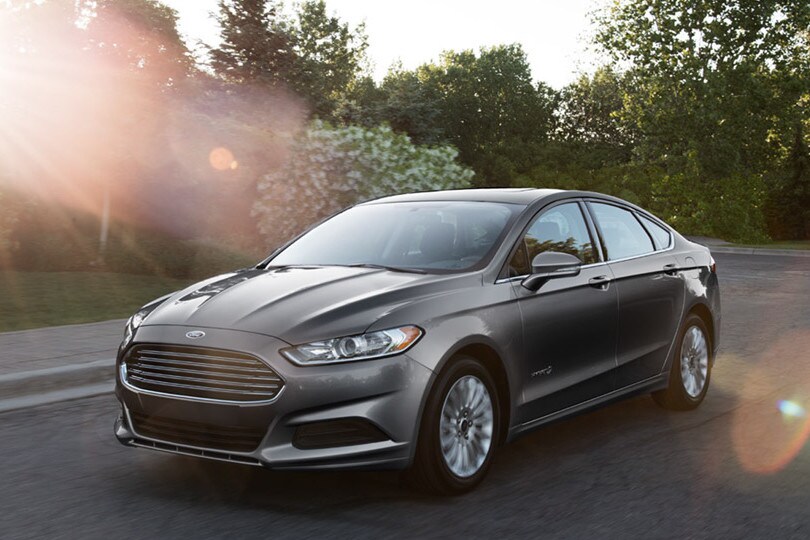 The basic 2016 Ford Fusion Hybrid, the S trim, starts at $25,060. The Hybrid SE starts at $25,865, while you can get the premium Titanium from as low as $30,815.
Leasing Options
Do you want to have the newest version of the Ford Fusion Hybrid as soon as it comes out, every year? Come in and discuss your needs for a lease with our financial team today to decide if leasing financing the 2016 Ford Fusion Hybrid is right for you!
TOP
---
Reviews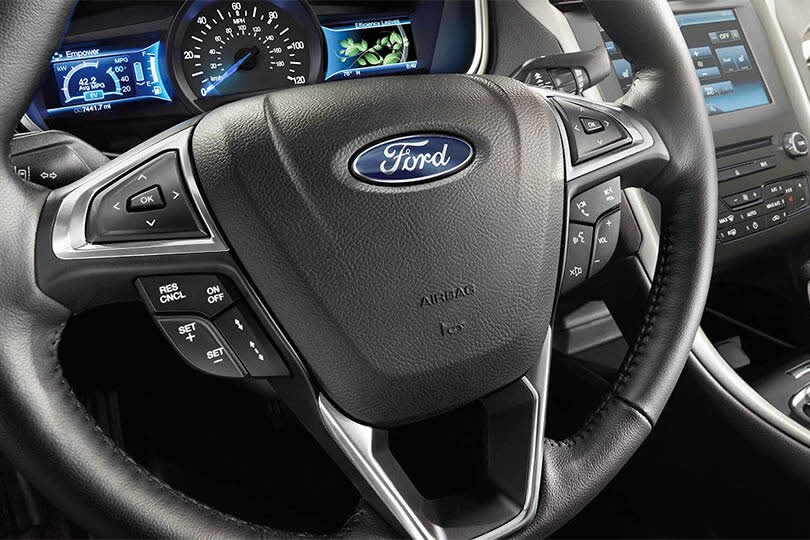 Auto critics are in agreement that the 2016 Ford Fusion Hybrid is a great midsize sedan:
Edmunds: There's a lot to like about the 2016 Ford Fusion Hybrid, including its modern styling, sleek interior and advanced safety features....the Fusion Hybrid integrates all the positive attributes of the standard Fusion into a more fuel-efficient package...there is still a smooth ride quality on the highway and plenty of space for four passengers.
Kelley Blue Book: ..any new Ford Fusion is wrapped in European styling that's sophisticated, nicely proportioned, and still looks fresh even after several years of production. Inside you'll find a roomy and high-tech interior, with advanced electronic driving aids, high-end infotainment options and comfortable seating for five. Combine it with a sporty driving experience, and it's easy to see why the Fusion remains a popular choice.
TOP
---
Test Drive the 2016 Ford Fusion Hybrid With Us
Are you ready to test drive your very own 2016 Ford Fusion Hybrid? Contact our sales staff at Arlington Heights Ford today, and then come and see us at 801 West Dundee Road in Arlington Heights.