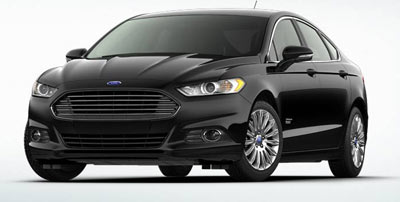 Using less gas is a priority for every driver these days. Not only are fuel prices high and often on the rise, but we all understand that cutting down on fuel consumption is vital for the future of the environment. For those reasons alone, the 2016 Ford Fusion Energi is an exciting car. Its advanced hybrid powertrain goes a lot farther with a lot less gas.
In addition to that, the Fusion Energi is stylish, dynamic, and loaded with features. This isn't just a great hybrid car: it's simply a great car. Discover just how much it has to offer, then plan on making the short drive from Schaumburg to check it out in person at Arlington Heights Ford.
What Are You Looking For?
---
Specs and MPG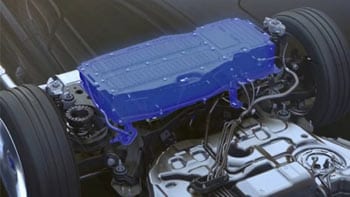 The 2016 Ford Fusion Energi is a next-generation type of hybrid that combines the features of a traditional hybrid and a fully-electric car:
How It Works: The powertrain is a combination of a lithium-ion battery, an electric motor, and 2.0L Atkinson-cycle four-cylinder gas engine. The car plugs into an electrical outlet to charge the battery, and once the charge is depleted the car functions as a conventional gas-electric hybrid.
Fuel Efficiency: In real-world commuting conditions, all-electric range is 19 miles and top speed is 85 mph. When running in a gas-electric mode, fuel-efficiency is rated at 40 mpg in the city and 36 mpg on the highway.
Charge Time: When plugged into 240-volt outlet, the battery can take a full charge in only 2.5 hours. The car can also be plugged into a standard 120-volt power outlet and takes about seven hours to charge.
Power: The Fusion Energi delivers 188 hp and 129 lb-ft of torque. Thanks to advanced engine technologies, power ratings remain consistent no matter what kind of system you're driving on.
TOP
---
Price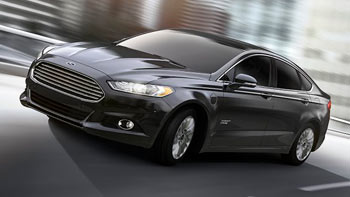 Considering all that the 2015 Ford Fusion Energi has to offer, its price is very accessible. Also keep in mind that you will enjoy significant savings on gas for as long as you own the car. The starting 2016 Ford Fusion Energi is priced starting at $33,900 while the Titanium starts at $35,730. Note that you may also qualify for federal and state tax credits for purchasing an alternative energy vehicle.
TOP
---
Features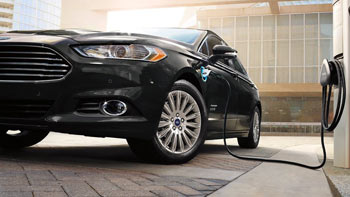 The hybrid powertrain in the 2016 Ford Fusion Energi gets a lot of the attention, but when you start to look at the standard and optional features available for this car it's clear that it's as well equipped as some luxury sedans.
The starting Fusion Energi SE trim comes standard with impressive looking 17-inch alloy wheels, automatic headlights and foglights for better visibility, and heated mirrors. Inside the car you will find rear parking sensors that make backing up a breeze, cruise control, dual-zone climate controls for whole cabin comfort, heated front seats, and even leather upholstery. Advanced technologies include the Sync system with voice controls, the MyFord Touch infotainment system paired with an eight-inch touchscreen, a rearview camera, Bluetooth connectivity, and a 10-speaker stereo with satellite radio.
The Titanium trim upgrades the car with a sleek looking rear spoiler, keyless ignition and entry so you never have to search for keys. There's also a remote ignition so that you can heat or cool your car before you get in. Other features include front sport seats for a more dynamic driving experience, an eight-way power passenger's seat, and an improved Sony 12-speaker stereo with HD radio. Optional for either trim is the Driver's assistance package which adds advanced safety features like a blind spot monitoring system, rear cross-traffic alert, lane departure warning, and lane-keeping assist. Drivers can also add stand-alone optional features like a sunroof, navigation system, and automated parallel parking capabilities.
TOP
---
Reviews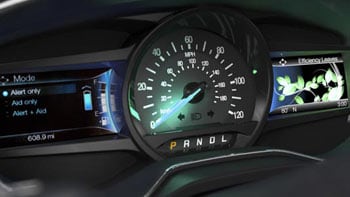 Automotive critics agree that the 2016 Ford Fusion Energi is an impressive car.
   
Kelly Blue Book: "With up to 19 miles on a charge, the 2016 Ford Fusion Energi plug-in hybrid could go for weeks without refueling. However, the gasoline engine has its back, allowing up to five folks to travel 620 miles on a road trip before refueling."
   
Cars Direct: "The Ford Fusion Energi is an ideal blend of fuel economy and family-sized space."
   
The Car Connection: "Ford gets special credit for managing to keep the noise from their low-rolling-resistance tires down, while the ride stays firm but doesn't jar."
TOP
---
Experience the 2016 Ford Fusion Energi in Arlington Heights
When you're ready to see what this car can do first hand, head to Arlington Heights Ford at 801 West Dundee Rd in Arlington Heights, Illinois, or contact us for more details. It takes less than 20 minutes to get here from Schaumburg. Simply take IL-53 north to the exit for Dundee Road/IL-68. Then look for us just a few blocks east on the right side of the road.
TOP