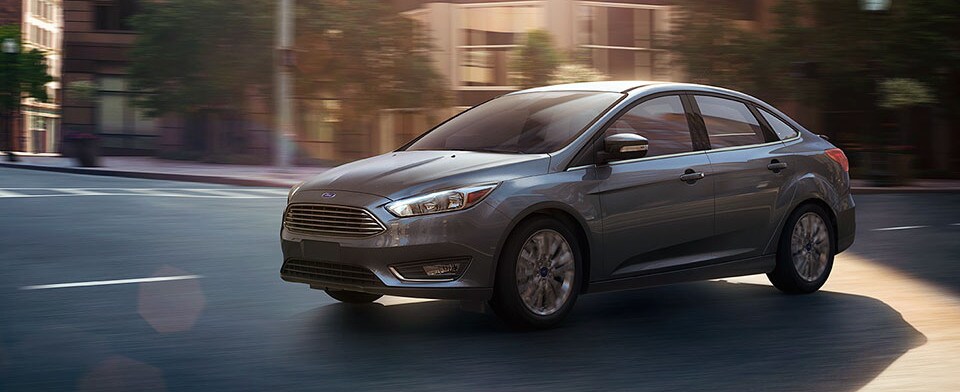 If you're looking for the perfect compact car in Arlington Heights and Schaumburg, you might be looking at the 2016 Ford Focus. But what do the experts say about the Focus? Respected automotive writers have weighed in, and the Focus is a hit with its smooth and nimble handling, its high-tech safety and convenience features, and its choice of powerful engines. Get it today at Arlington Heights Ford.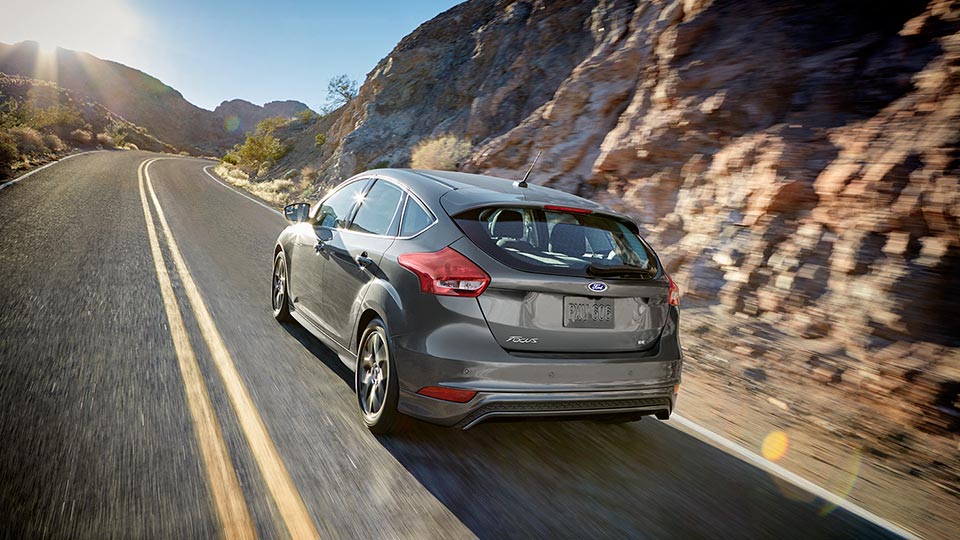 Edmunds.Com Loves the Smooth and Responsive Handling
Edmunds.com says, "[The 2016 Ford Focus is] a car that delivers a sophisticated day-to-day driving experience that's a big deal among compact cars...When it comes to that elusive fun-to-drive factor, for example, you'll find the Focus to be one of the more engaging cars in its class, with nimble handling that doesn't come at the expense of ride comfort."
The 2016 Ford Focus is made to be fun and easy to drive, with handling that will engage the experienced driver but won't be a struggle for everyday commuters or those who prefer leisurely cruising. The base five-speed transmission gives the Ford Focus a sporty feel with quick and smooth shifting, while the six-speed automated manual transmission gives you a choice of shifting options. The AdvanceTrac electronic stability control system ensures that the Focus is stable, secure, and solid when going around even the tightest curves. The capable and nimble handling doesn't detract from the quality of the ride, with a responsive feel that lets you connect to the road for a thrilling and exhilarating experience at high speeds.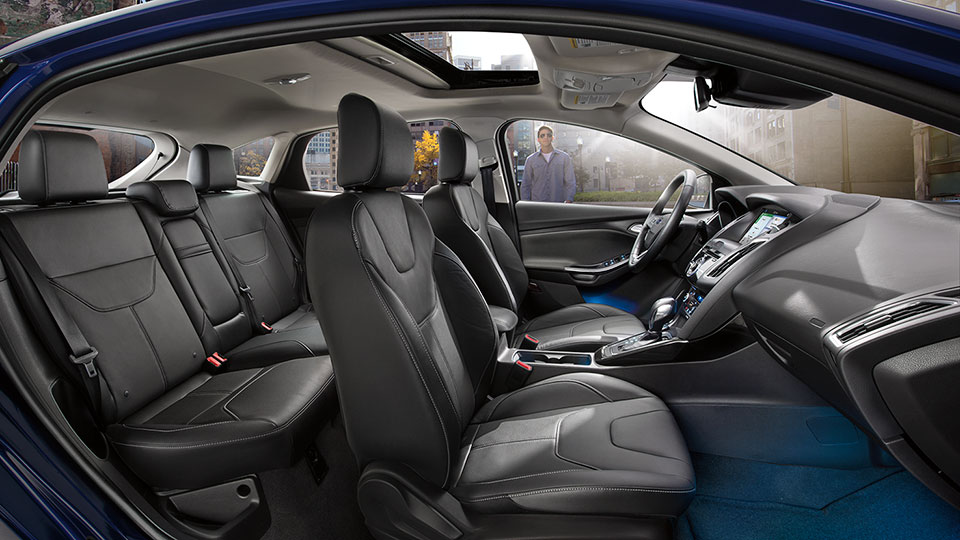 The Car Connection Loves the Luxury
The Car Connection says, "With a wide choice of engines, a sporty design, and extremely well-tuned ride-and-handling attributes no matter which model in the lineup you head to, it's a compact that will entirely erase any undesirable small-car impressions...The Ford Focus meets or exceeds the level of refinement and cabin detailing in some luxury-brand small cars, and that's saying something."
The 2016 Ford Focus cabin has been revamped for a luxurious and plush experience. There's plenty of room to fit even adults over six feet in both the front and the back, with more head room and leg room than ever before. The buttery smooth leather upholstery adds a feeling of comfort and sophistication, with upgraded trims that include soft-touch surfaces and classy accents. You'll get lots of interior upgrades that make the cabin easier to use, like a reconfigured and intuitive center console, as well as a small cubby and USB port near the shifter that make it perfect for storing your phone.
The steering wheel controls and climate controls have been revamped as well for easier use, along with blue backlighting that makes your controls easier to see and pleasant to behold. You'll also get amenities like a heated steering wheel, which may seem like small touches but can make all the difference between a serviceable car and a car that feels like luxury. Finally, the Ford Focus includes premium and ample sound deadening technology that makes for a serene and quiet ride and a haven from the outside world.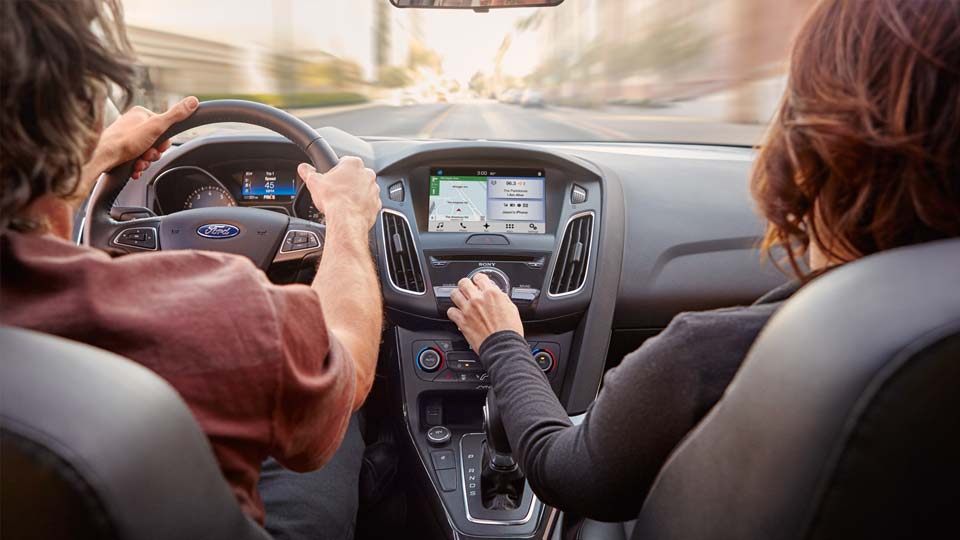 Kelley Blue Book Loves the Features and Performance
Kelley Blue Book says, "The 2016 Ford Focus offers great styling, impressive handling and some of the best high-tech features in Ford's electronic arsenal...The ST and RS offer a level of power and performance previously unknown in a domestic compact."
The 2016 Ford Focus features a wide variety of engines for you to choose. The base engine is a 2.0L 4-cylinder engine with direct fuel injection that produces 160 hp, providing peppy driving and quick response with the 6-speed PowerShift dual-clutch automatic transmission. You can also choose the 2.0L 4-cylinder turbocharged ST engine that produces 252 hp, and gets a top speed of 155 mph on the track to rival all but the most performance-heavy of Ford's muscle cars.
The Focus is also stuffed with technology to make your drive easier. You'll get safety features like a blind-spot information system, active park assist, and a reverse sensing system with a standard rearview camera, as well as a lane-keeping assist system that helps nudge you back over the double yellow line if you're drifting. The available intelligent access with push-button start uses proximity sensing to make it easy to lock and unlock your door with the touch of a door handle, start your car with just the push of a button, and more.
Get the Ford Focus Today
If you're ready to get into the 2016 Ford Focus, Arlington Heights Ford can help! For a test drive, call us today at 888-481-8607 or come see us at 801 W Dundee Rd, Arlington Heights.