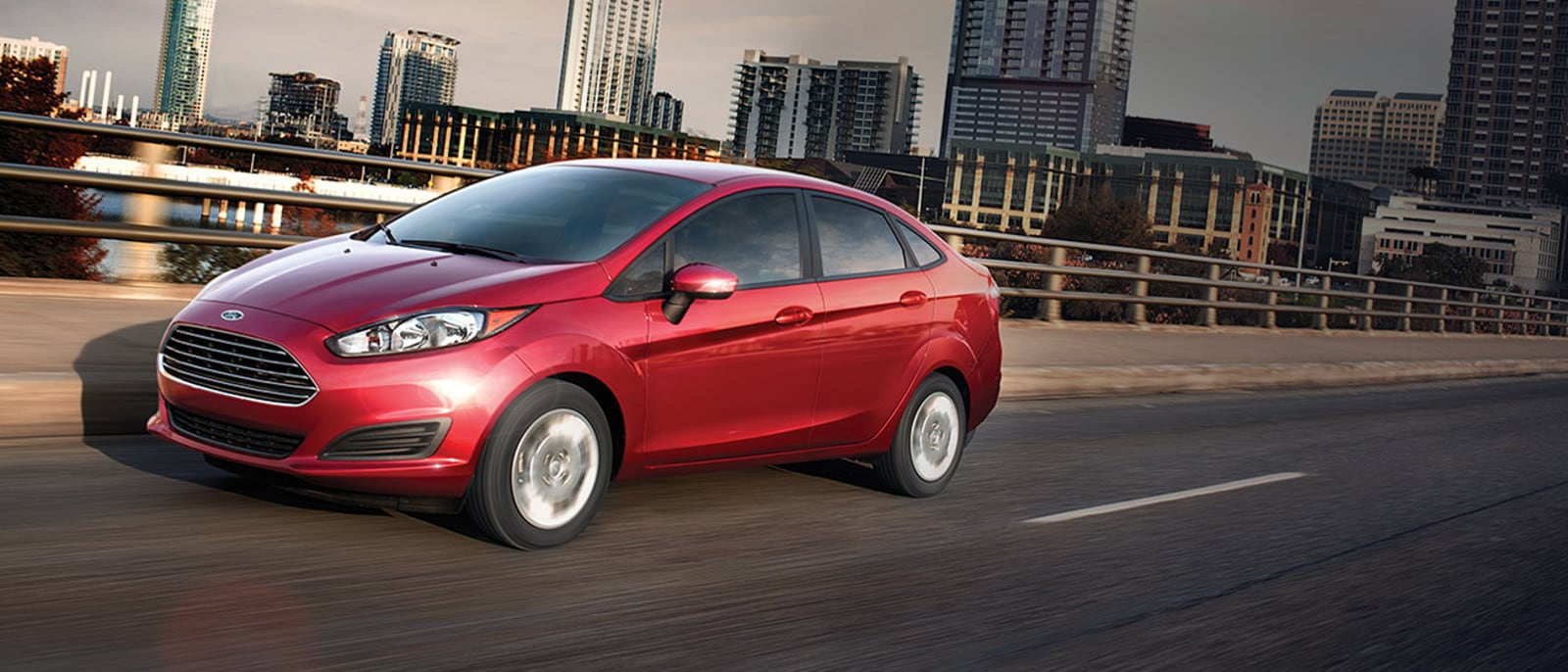 Performance, Fuel Efficiency, and Technology: The 2016 Ford Fiesta vs. 2016 Chevrolet Sonic
At Arlington Heights Ford, we know how important it is to research vehicles before you buy. When shopping for a compact car, many drivers compare the 2016 Ford Fiesta vs. 2016 Chevy Sonic. When taking a good, hard look at the fuel efficiency, interior space, powertrain, technology, and standard features, only one of these vehicles comes out victorious, and it's not the Chevrolet.
What Are You Looking For?
---
Fuel Efficiency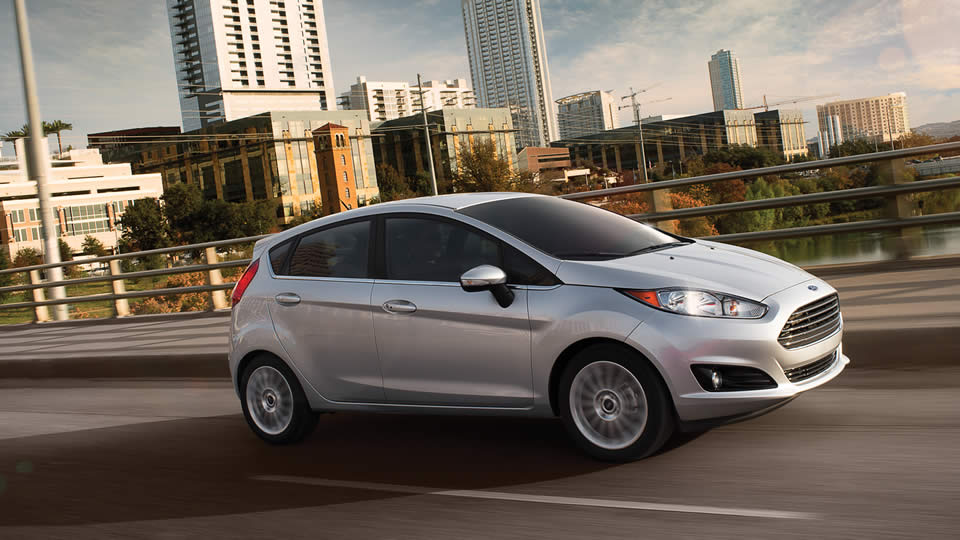 With today's gas prices teetering from low to high, it's important to have a vehicle with good fuel efficiency to cost-effectively handle the various prices. When comparing the fuel efficiency between the 2016 Ford Fiesta vs. 2016 Chevrolet Sonic, the Ford has better gas mileage on both city streets and highways. The Ford model has an impressive 28 mpg city and 36 mpg highway while the Chevrolet has 26 mpg city and 35 mpg highway. So if you want a car that will keep money in your pocket with the inconsistencies in gas prices, there's only one model to choose.
TOP
---
Interior Space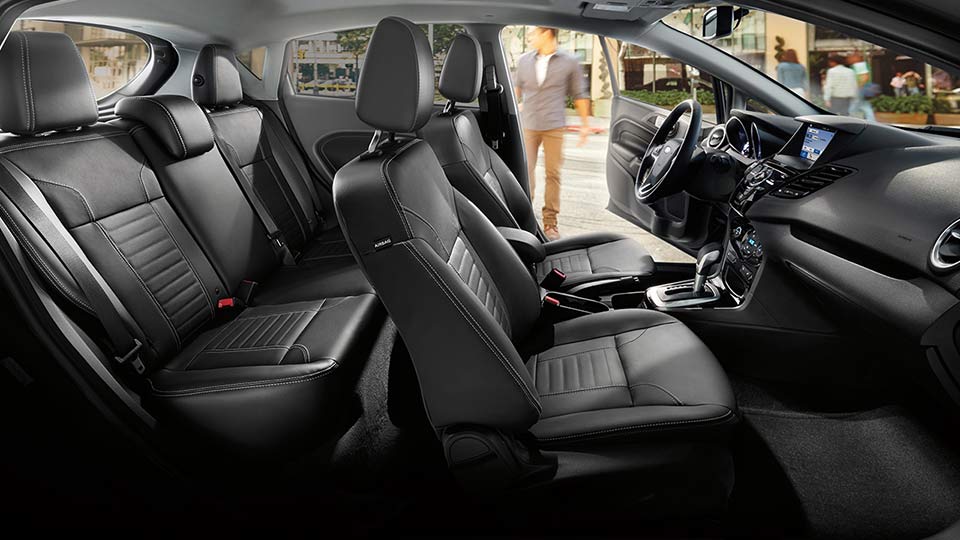 When you think of compact car, or subcompact cars, interior space doesn't seem to be something that there would be much of. However, in the battle between the 2016 Ford Fiesta vs. 2016 Chevrolet Sonic, there's one vehicle that does provide more interior space over the other. Although the 2016 Chevrolet Sonic is slightly longer and wider than the 2016 Ford Fiesta, drivers and passengers in the Ford model will enjoy more front leg room and front head room for a more comfortable driving experience. This gives it a good edge over the competition.
TOP
---
Powertrain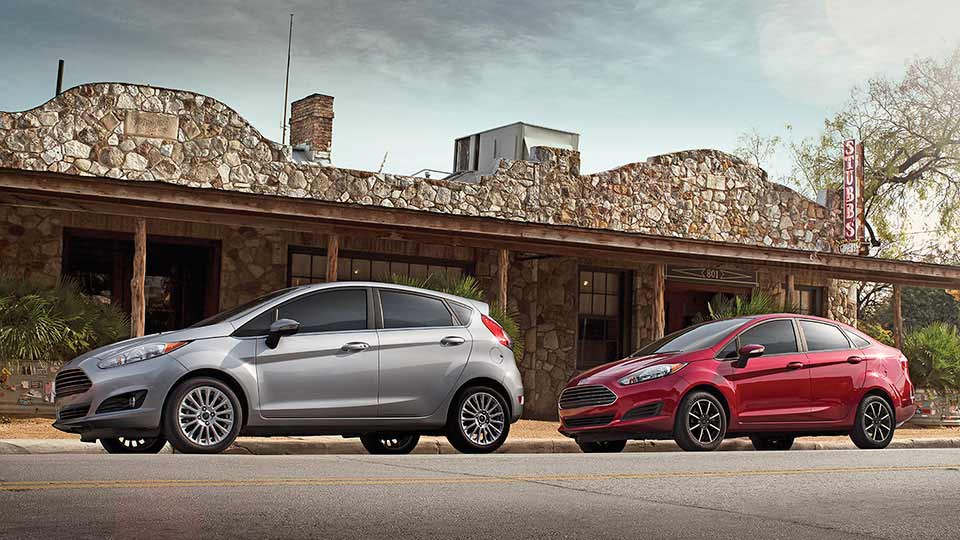 Most drivers wouldn't expect so much power from such a little vehicle, but both cars are equipped with impressive powertrains and performance that will shock everyone on the road. The 2016 Ford Fiesta has a 1L Ti-VCT engine that is turbocharged and equipped with direct injection, 123-hp and 125 lb-ft of torque. The ST model has a 1.6L EcoBoost engine with 197-hp and 202 lb-ft of torque. Compare this to the 2016 Chevrolet Dusk and RS models, and the 2016 Ford Fiesta offers more power and better performance. When shopping for your next vehicle, choose the subcompact car with the more impressive powertrain and performance capabilities.
TOP
---
Technology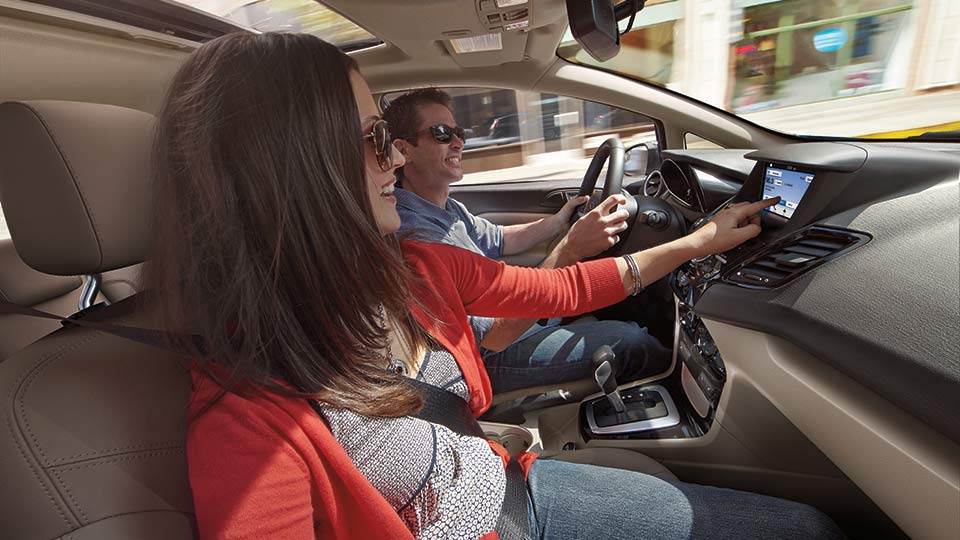 In today's world, the technology available in a vehicle is almost as important as the vehicle itself. In the 2016 Ford Fiesta vs 2016 Chevrolet Sonic battle, both cars come fully equipped with a variety of technology features that will make any driver happy. Both vehicles offers safety technology that will warn you of objects behind you as well as those in your blind spot. Both vehicles have a color touchscreen for your navigation, entertainment, and safety needs. And both offer hands-free calling options to keep you safe while chatting with family or friends. However, the 2016 Ford Fiesta beats out the 2016 Chevrolet Sonic with more features. This models' touchscreen offers a swipe feature which makes it easier to respond to the vehicle or find what you need. In addition, the MyKey option promotes responsible driving by allowing the driver to limit the vehicle's top speed, decrease the audio volume, and much more.
TOP
---
Standard Features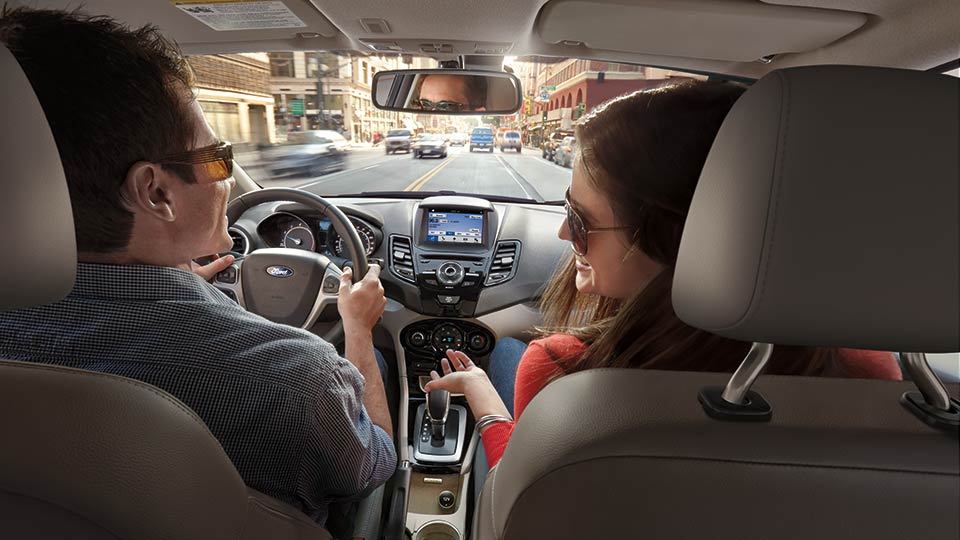 When shopping for a new car, it's always best to choose the one that comes with more standard features instead of spending more on upgrades. When comparing the 2016 Ford Fiesta vs. 2016 Chevrolet Sonic, one vehicle has more standard features than the other, making it the wiser choice. Some of these standard features include a CD player, power mirrors, and MP3 player. The 2015 Ford Fiesta also has more available options, including remote engine start, keyless start, AT and 6-speed A/T, and transmission with dual shift mode. So if you want a vehicle that will give you more for your money, there's one vehicle that wins this battle.
TOP
---
See for Yourself
You can spend hours researching the 2016 Ford Fiesta vs. 2016 Chevrolet Sonic on the Internet all day, but the information you find will not prove anything compared to seeing the power and versatility of the 2016 Ford Fiesta in person at Arlington Heights Ford. We have plenty of models in stock waiting for you to simply check out or to take for a spin around town. Once you're inside the vehicle, feel the spacious interior, and experience the power underneath the hood, it will no longer be a tough decision. So come see our inventory, take a test drive, and drive one home today.
TOP
---