Reviews for the 2016 Ford F-150 are in, and drivers in Arlington Heights and Schaumburg can see what the experts have to say about this premium pickup truck. The experts love the F-150's new lightweight aluminum body, which means its powerful new engines get even better performance. Noted automotive websites also raved about its top-notch safety features and hauling and towing ability, as well as the smooth handling. Check it out today at Arlington Heights Ford.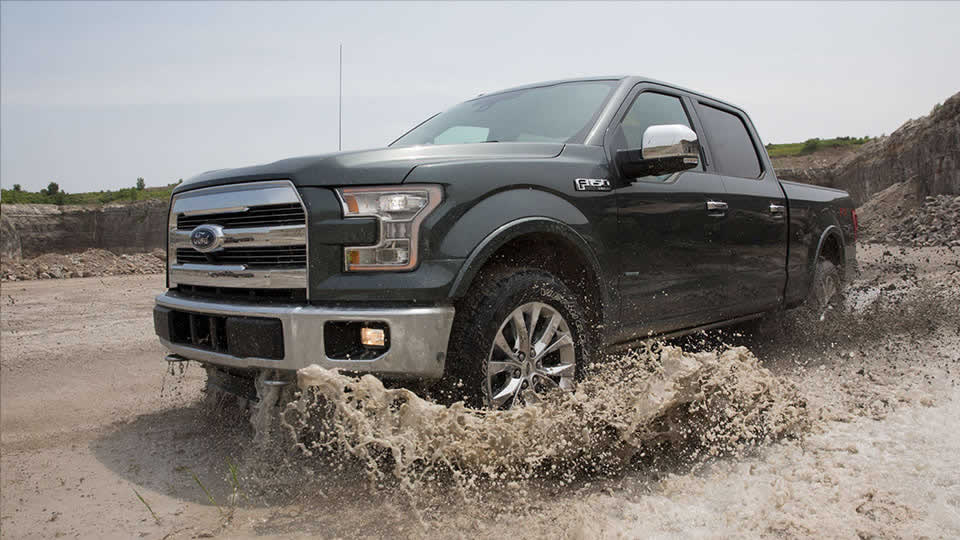 Edmunds.Com Loves the New High Performance Body
Edmunds.com says, "After one of the most significant redesigns in the model's long history, the 2016 Ford F-150 returns with a few notable improvements...The use of lighter aluminum body panels instead of steel benefits both fuel economy and payload capacity, and these panels are also surprisingly resilient...As always, the F-150's diverse lineup ensures that there's a pickup for all tastes and needs."
The 2016 Ford F-150 retains the same classic look that F-150 fans know and love, but with some modern tweaks and a whole new chassis. The steel chassis of previous generations meant safety and a solid build to many buyers, but the weight of the steel sheets meant that the F-150 didn't have the kind of performance the engine was capable of. The new aluminum panels are built on a ladder frame of high-strength steel, and then glued and riveted together with a buffer between the frame and sheets to make for a quiet and smooth ride.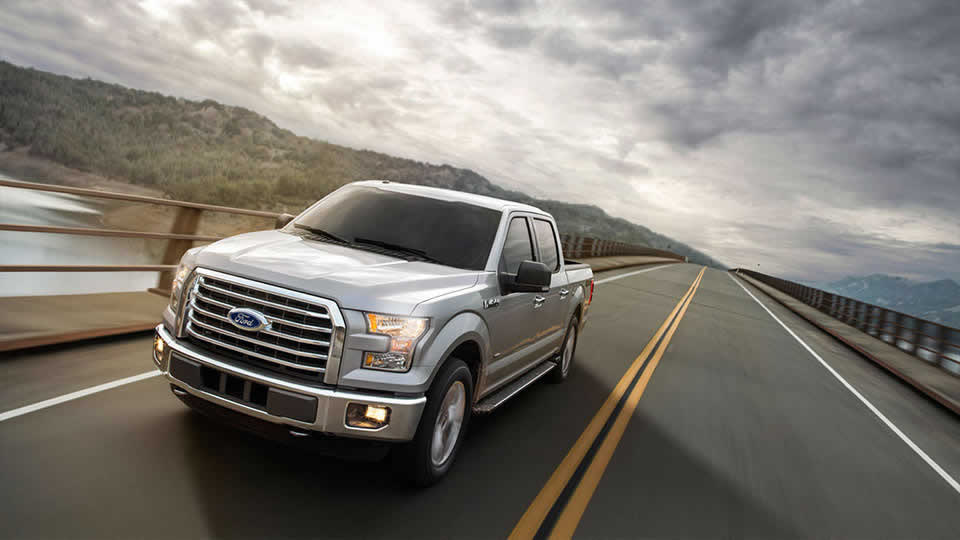 Car and Driver Loves the Handling and Capability
Car and Driver says, "With such a large loaded-to-unloaded ratio, we expected the ride to be compromised, but it isn't. Potholes and speed bumps induce no head toss, and the steering is uncharacteristically accurate for a truck. In fact, all of this F-150's on-road behavior is carlike by truck standards."
The 2016 Ford F-150 may have lost some mass for the sake of performance, but it still has its impressive capability. It can carry up to 1,626 pounds of people and cargo in its cab alone, rated at a payload capacity of 1,740 pounds for cargo in the bed. The agile handling is surprisingly nimble for such a big truck, with light and quick steering that makes it easy to maneuver in and out of small spaces or during merging and passing maneuvers on the highway. The coil-spring rear suspension is one of the smoothest suspensions in the industry, with a drive that's more like a luxury car than a pickup truck.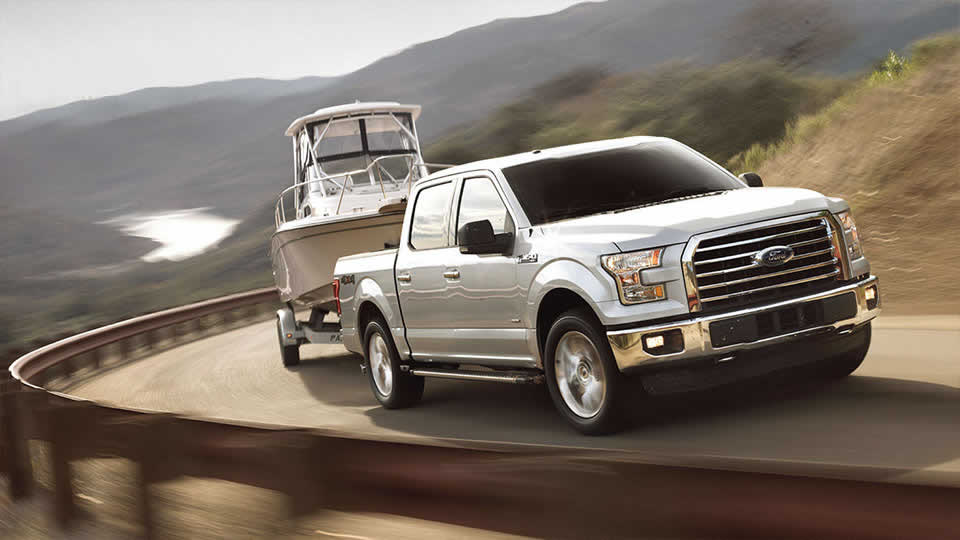 Kelley Blue Book Loves the Power
Kelley Blue Book says, "Ford's 2016 F-150 pickup offers impressive towing, payload and fuel-economy figures, not to mention a powerful set of engine options. Built for the tough jobs pickup truck owners demand, the F-150 also has a softer side, as evidenced by its luxurious King Ranch and Platinum trims."
The 2016 Ford F-150 introduces two new engines for 2016. The base engine is a 3.5L V6, which produces 282 hp and can tow up to 7,600 lbs. at a time. You'll also be able to choose the 2.7L turbocharged V6 engine, which produces a truly impressive 325 hp and 375 lb-ft of torque that's able to tow up to 8,500 lbs. at a time. It also comes with engine stop/start, which turns off the engine while you're idling to save power.
The two stronger engines are the classic 5.0L V8, which produces an incredible 385 hp and is able to haul a payload of up to 3,300 lbs. at a time. The twin-turbocharged 3.5L V6, at the top of the lineup, produces 365 hp and tows a best-in-class 12,200 lbs. at a time.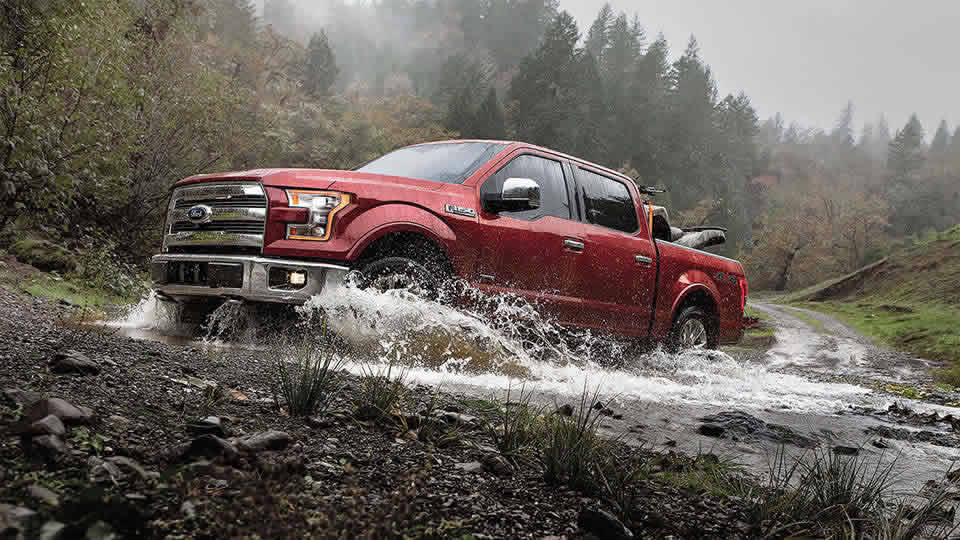 The Car Connection Loves the Safety Features
The Car Connection says, "If safety is a priority, it's all here in the 2016 F-150." The 2016 Ford F-150 introduces new safety features for a new year with a full suite of safety and driver awareness features. You'll get the top-notch Advancement electronic stability control system, which automatically detects slippage from the wheels and adjusts the braking and torque to gain traction and control even on slippery roads.
The second-row inflatable seat belt keeps your passengers safe in the event of a collision. You'll also get Curve Control, which helps automatically send braking torque to your wheels to control taking a tight curve. Adaptive Cruise Control automatically detects when the car in front of you is slowing down, and adjusts its cruise control speed to match. You'll also get a lane-keeping system, which uses cameras to keep track of the lane lines and using steering torque to make sure your car doesn't go over the double yellow line.
Get Your Ford F-150
Are you ready to get into a 2016 Ford F-150? For a test drive, call Arlington Heights Ford at 888-481-8607 today or come see us at 801 W Dundee Rd, Arlington Heights!