For many years, drivers in Arlington Heights and Schaumburg have counted on the Ford Explorer to tote family and friends around town, and with the release of the 2016 Ford Explorer, that trend looks like it will continue. The new Explorer has gained a thorough refresh, from a new EcoBoost engine and updated suspension to a new look both inside and out. There may be some buyers who consider the 2015 Dodge Journey, but further inspection makes it abundantly clear that the 2016 Ford Explorer is superior.
Passenger Space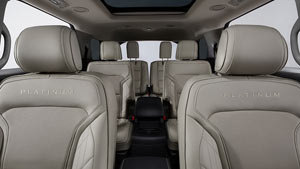 When it comes to hauling passengers from one place to the next, the 2016 Ford Explorer can pack more people than the 2015 Dodge Journey. The Ford Explorer is a large three-row crossover SUV, which provides seating for seven or eight passengers, depending on the setup you choose. Space is ample as well, with a total interior volume of 171.3 cubic feet. Meanwhile, the Dodge Journey dwarfs next to the Explorer. It only has two rows of seats for just five passengers and a total interior volume of 134.4 cubic feet.
Cargo Space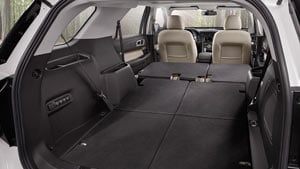 If your priority is to haul items around or even the ability to move yourself or a friend out of an apartment, then your best bet is the 2016 Ford Explorer. When you put the second an third row seats down, the Explorer opens up to a voluminous 81.7 cubic feet of cargo space, providing enough room for moving even large pieces of furniture. With its second-row seats folded down, the 2015 Dodge Journey's cargo volume tops out at just 67.7 cubic feet.
Performance and Fuel Economy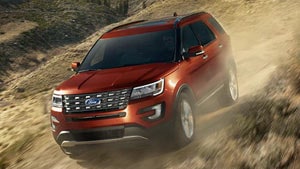 The 2016 Ford Explorer offers more engine options, heftier power, and better available fuel economy than the 2015 Dodge Journey.
2016 Ford Explorer: The standard 3.5L V6 puts out a confident 290 hp and 255 lb-ft of torque, while a turbocharged version of the 3.5L V6 makes a commanding 365 hp and 350 lb-ft of torque. The new EcoBoost 2.3L turbocharged inline-four produces 270 hp and 300 lb-ft of torque and saves you money on gas at up to an EPA-estimated 28 mpg highway and 19 mpg city, very strong numbers for this class.
2015 Dodge Journey: The standard engine on the Journey is an uninspired 2.4L four-cylinder that only gets 173 hp and 166 lb-ft of torque. Maximum power is equally underwhelming from a 3.6L V6 that only produces 283 hp and 260 lb-ft of torque. Fuel economy numbers top out at only 26 mpg highway and 19 mpg city from the less powerful four-cylinder engine.
Features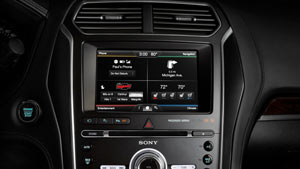 There are a wide range of standard features that you'll get on the 2016 Ford Explorer's base trim, which are either unavailable or only come as cost-added options on the 2015 Dodge Journey. In fact, every version of the Explorer comes with Bluetooth, a rearview camera, a navigation system, electric power steering, rear ventilation ducts, and even a power driver seat with lumbar support. You won't find any of those features on the introductory Dodge Journey. Also, while higher trims of the Dodge Journey come with six-way power adjustable driver and front passenger seats, the Ford Explorer offers eight-way power adjustable front seats.
Safety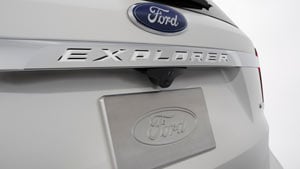 The 2016 Ford Explorer beats out the 2015 Dodge Journey in almost all advanced safety features. While both models offer a rearview camera, the Explorer's is standard while the Journey's is only available as an add-on. There's also a long list of safety features you can get on the Explorer that aren't offered on the Journey, including lane departure warning with lane keep assist, blind spot monitoring, rear cross-traffic alert, and forward collision warning with brake assist.
Get the Full Package When You Pick the 2016 Ford Explorer
There are a number of crossover SUVs on the market today, but there aren't many as uncompromising as the 2016 Ford Explorer when it comes to ample space, performance, features, and safety. If you want it all, then check out the 2016 Ford Explorer at Arlington Heights Ford, your Schaumburg-area Ford dealer at 801 W. Dundee Rd. in Arlington Heights, IL. If you have any questions or want to set up a test drive, contact us online or give us a call at (888) 781-4258.