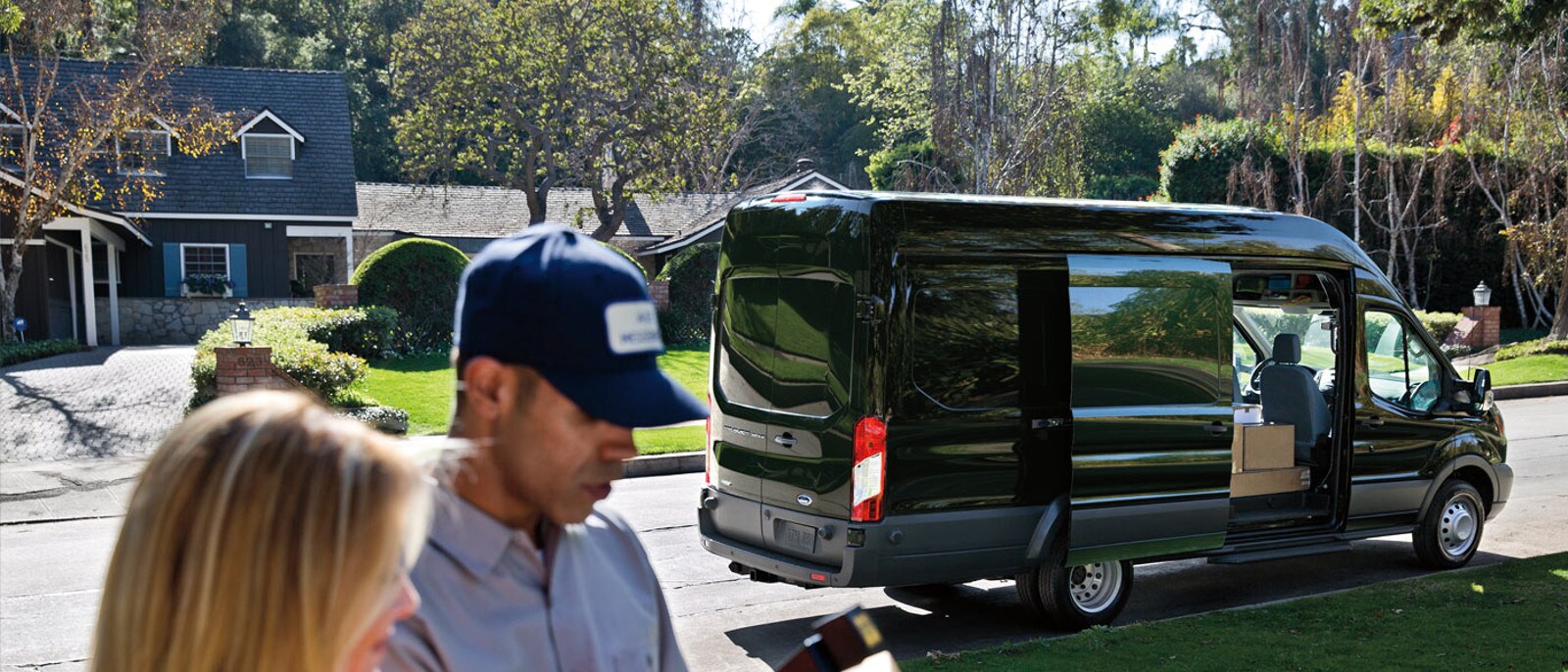 The 2015 Ford Transit Will Offer New Engine Choices and Impressive Commercial Capability
Customers in the Schaumburg area in need of a commercial van that delivers three different performance options, varying roof heights for optimum cargo management, and outstanding capacities should explore the 2015 Ford Transit here at Arlington Heights Ford! Arriving this summer, the new Ford Transit is most recent edition to the Ford commercial lineup, and this versatile cargo van was engineered to meet a broad spectrum of commercial needs.
Smart Engine Choices
Whether you're transporting heavy cargo or shuttling up to 15 occupants, the 2015 Ford Transit has a powertrain for the task at hand.
3.7L V6 Engine: Thanks to a standard conversion kit, the 3.7L V6 engine can run on a combination of compressed natural gas and liquid propane gas if need be. Not only is this fuel both affordable and clean, it's also widely available! For peak performance, it's recommended that this engine operate using E85 flex fuel.
3.2L Power Stroke Diesel Motor
: This available diesel engine brings efficient, turbo-charged performance and low emissions together to deliver rugged capability that will save you money at the pump.
3.5L EcoBoost Powertrain: Ideal for towing trailers and hauling large payloads, the 3.5L EcoBoost engine promises to deliver optimum capability.
Extensive Range of Body Configurations
The 2015 Ford Transit will offer drivers a choice between three different roof heights to accommodate tall or bulky cargo, as well as three different body lengths. The new Transit model with the highest roof setup offers 81 inches of space from floor to ceiling, while the medium roof provides 72 inches, and the lowest roof layout delivers 56 inches of clearance.
Total interior cargo volume can range anywhere from 550 cubic feet to 256 cubic feet depending on which bed length works best for you. Coupled with a maximum payload capacity of 4,650 lbs. and a max towing capacity of 7,600 lbs., the new Ford Transit aims to deliver total commercial versatility for business owners near Schaumburg!
Expect the 2015 Ford Transit at Arlington Heights Ford this Summer
To find out more about the new Ford Transit from a , contact the sales team at (847) 481-0427 or visit our showroom at 801 W. Dundee Road in Arlington Heights! We're only 12 miles from Schaumburg when taking IL-53 N.