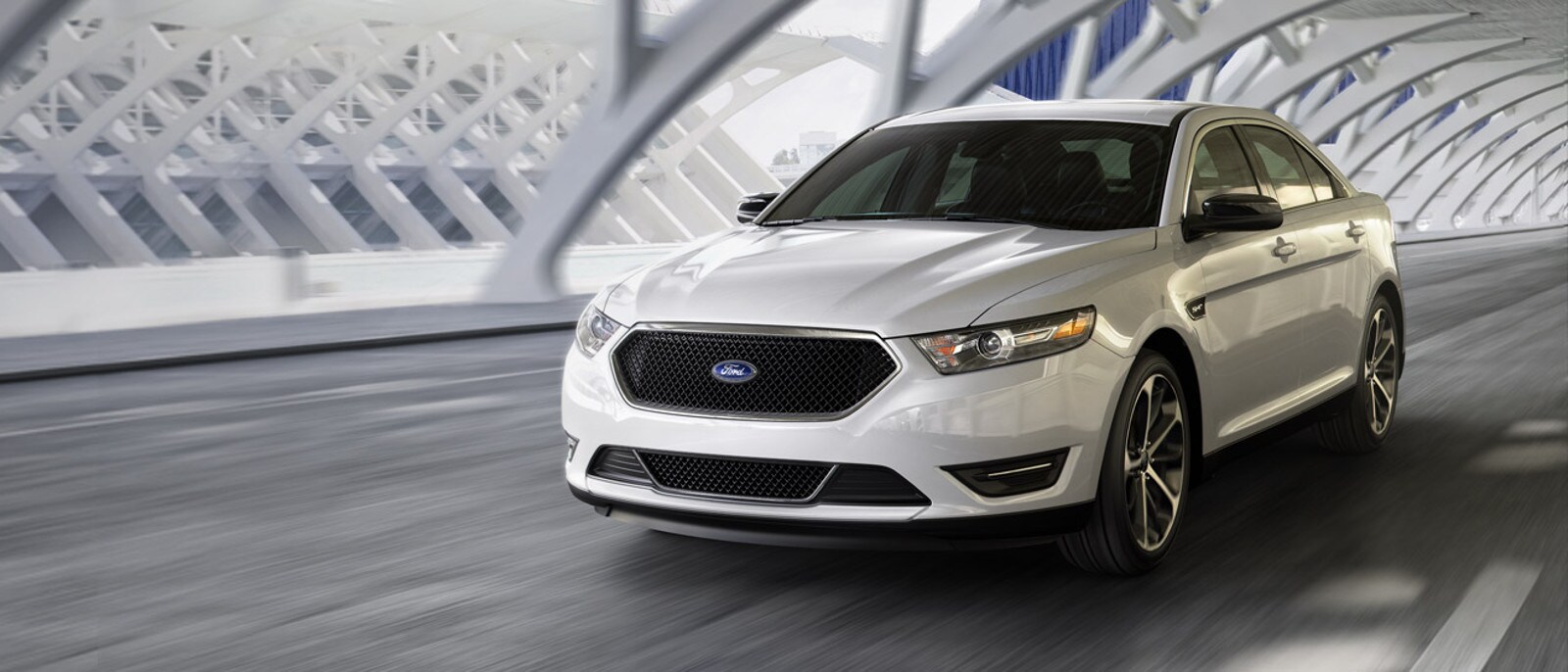 The Battle of the 2015 Ford Taurus vs. 2015 Toyota Avalon: Price, Volume, and Performance
Arlington Heights Ford knows just how important it is to research a vehicle before you buy it, and this often means comparing it to similar makes and models. Comparing the 2015 Ford Taurus vs. 2015 Toyota Avalon is one competition that plenty of drivers tend to readily tackle. While both vehicles have their similarities, the difference in price, performance, cruising range, technology, and capacity make the 2015 Ford Taurus the winner of this competition. 
What Are You Looking For?
---
Price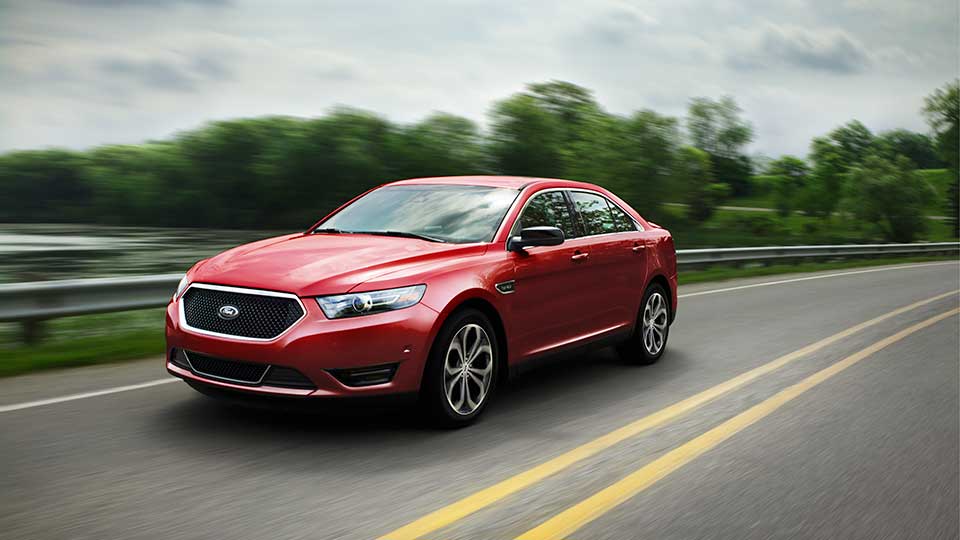 While you research your next vehicle, one area of interest will be the price. Not only should you look at the general suggested MSRP of the vehicle, but you should also pay attention to what's included in that price, such as safety features, accessories, and any possible upgrades. In the battle between the 2015 Ford Taurus vs. 2015 Toyota Avalon, one vehicle is more impressive with price than the other. Not only does the 2015 Ford Taurus come in about $5,000 less than the 2014 Toyota Avalon ($27,055 vs. $32,285 respectively), but this lower price also gets you more standard features, making it a win-win.
TOP
---
Performance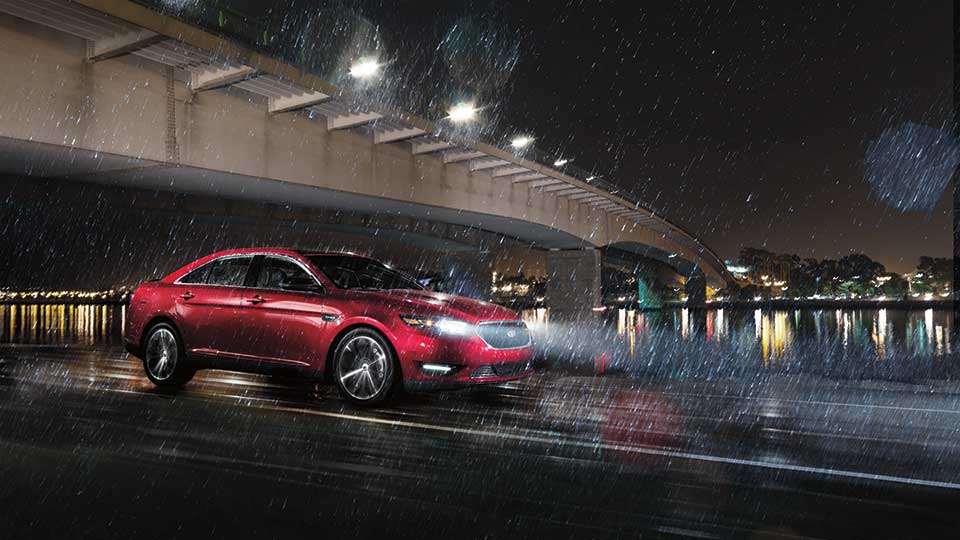 You need to make sure that you choose a car that can perform the way you want it to, which is why you should pay close attention to items like horsepower, engine size, and torque when comparing models such as the 2015 Ford Taurus vs. 2015 Toyota Avalon. While both vehicles are at a stalemate when it comes to engine and transmission types-regular unleaded V6 6-speed in both-the 2015 Ford Taurus provides more power in the end. This new model has 288-hp and 254 lb-ft of torque compared to 268-hp and 248 lb-ft of torque. In addition, the 2015 Ford Taurus offers more engine options, such as the available 3.5L EcoBoost V6 with 365-hp and 350 lb-ft of torque. If you're looking for a smaller engine, you can also opt for the available 2L EcoBoost I-4 240-hp with 270 lb-ft of torque. So if you want to rev an engine that boasts power and performance-or if you simply want more options-you know which make and model to choose.
TOP
---
Cruising Range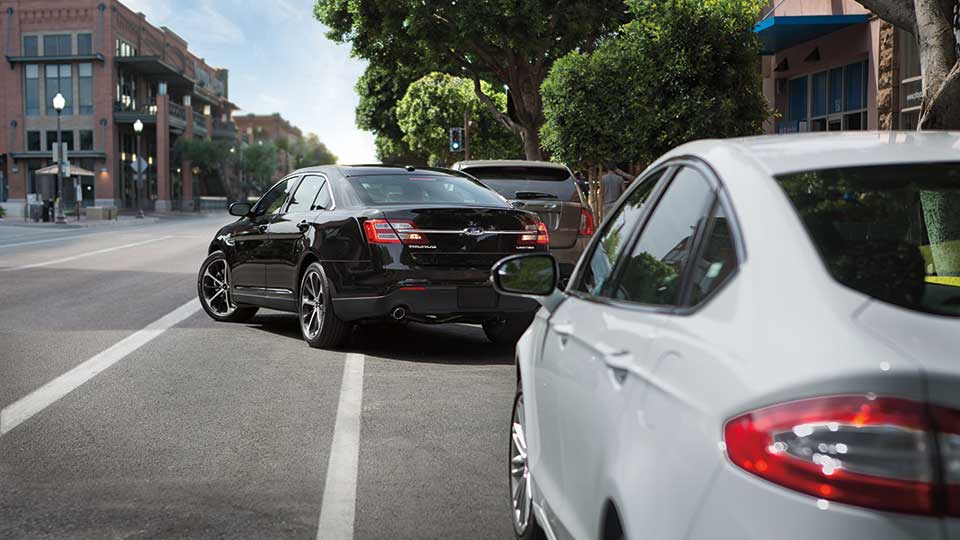 Face it. Stopping at the gas pump all the time can be a giant nuisance, which is why it's important for you to choose a car that will allow you to spend more time on the road and less time filling up at the pump. When it comes to driving farther, the 2015 Ford Taurus outshines the 2015 Toyota Avalon by allowing you drive almost 30 miles more. This can make a huge difference while driving around town running errands or taking on the open road for a long getaway.
TOP
---
Technology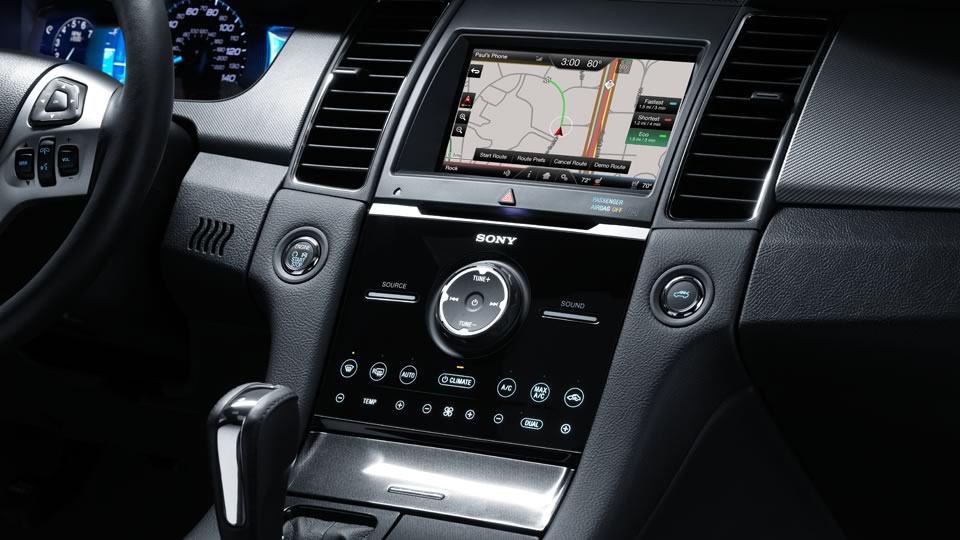 In today's day and age, technology is extremely important. When comparing the 2015 Ford Taurus vs. 2015 Toyota Avalon, both sedans are extremely similar. They both offer great safety technology features, and they both offer an impressive entertainment package. While they're similar, the 2015 Ford Taurus does win very slightly by offering a parallel parking assist system to help with all those city parking needs. So if this is an important feature for you, then the choice between the two makes and models is very simple. 
TOP
---
Capacity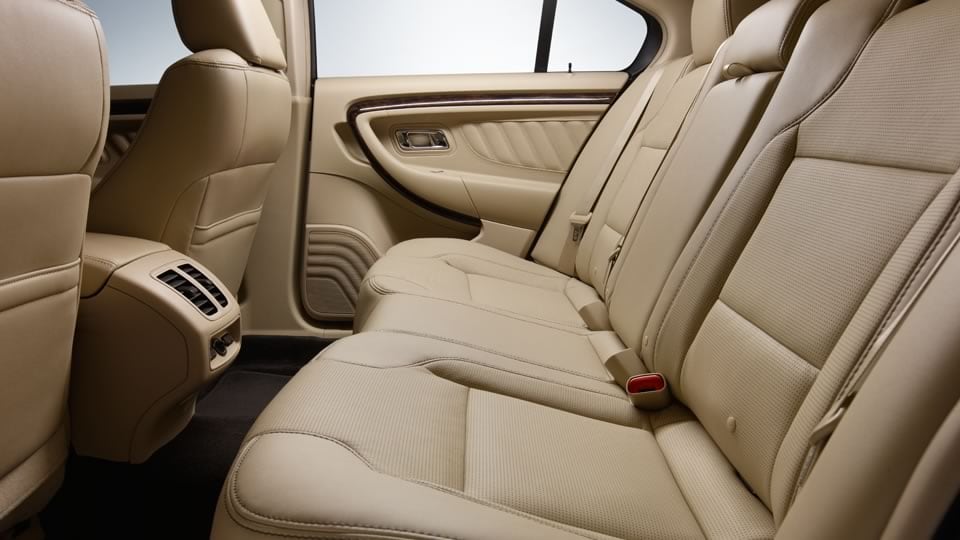 Whether you're interested in filling your vehicle with passengers or other types of cargo, comparing the capacity of different makes and models can help you make a smarter choice. Both the 2015 Ford Taurus and the 2015 Toyota Avalon can comfortably fit five people, but the new Ford model offers more cargo space. The 2015 Ford Taurus offers 20.1 cubic feet of cargo space compared to only 16 cubic feet in the Toyota model, which means that no matter what it is you want to bring with you, only one vehicle will let you bring more.
TOP
---
Make the Smart Choice Today
You need to be happy with the vehicle you choose, which is why Arlington Heights Ford makes an effort to truly help you throughout the entire car-buying process. When comparing the 2015 Ford Taurus vs. 2015 Toyota Avalon, only one vehicle comes out on top. If you want to see this superb vehicle for yourself, come visit our dealership today and see our new vehicle inventory that we have on display. We'll be happy to discuss all the options that are available or send you on your way for a test drive. If you'd like to schedule an appointment, give us a call at 847-870-1300.
TOP
---