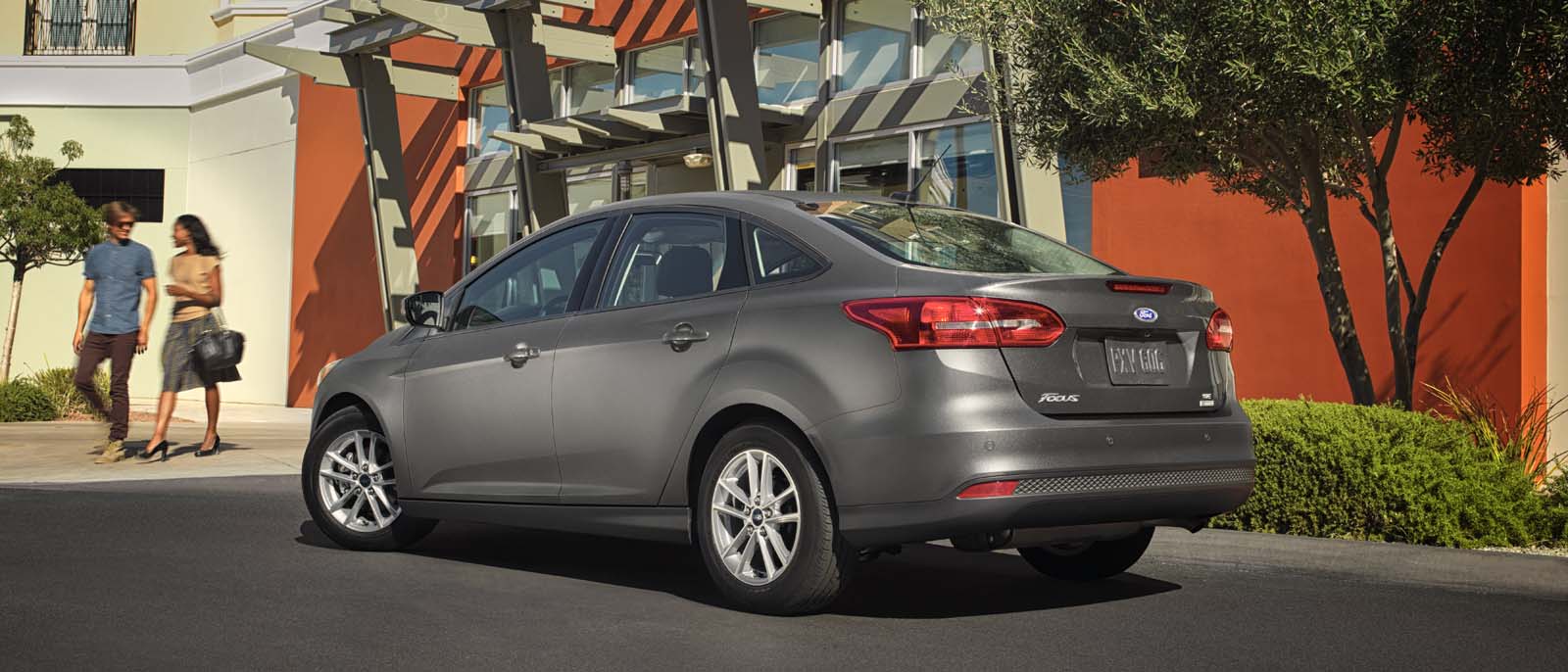 Buyers in Arlington Heights and Schaumburg looking for a compact sedan that's well-equipped and elegantly designed can find it in the 2015 Ford Focus. Another option in the segment is the 2015 Honda Civic, but it hardly compares to the new Focus in a number of critical areas.
Performance
Whether your priority is power or saving money on gas, the 2015 Ford Focus proves itself a contender with better standard power and fuel economy that's right on par with the 2015 Honda Civic. The Focus' standard engine is a 2.0L inline-four matched to a five-speed manual or six-speed "Powershift" automatic transmission. Power is composed at a sure-footed 160 hp and 146 lb-ft of torque, while fuel economy is downright impressive at an EPA-estimated 40 mpg highway and 29 mpg city.
Performance on the Civic's standard 1.8L four-cylinder engine is noticeably less inspired. Matched to a five-speed manual or continuously variable transmission, the Civic puts out just 143 hp and 129 lb-ft of torque while delivering comparable fuel economy at an EPA-estimated 39 mpg highway and 30 mpg city.
Format Options
The 2015 Ford Focus and the 2015 Honda Civic both come in available compact sedan formats. However, only the Focus is offered as a hatchback, increasing both standard and available cargo room thanks to fold back seats.
Standard Features
When it comes to standard features, the 2015 Ford Focus comes through with more of what buyers want.
   
2015 Ford Focus Features: The elegant cabin of the Focus comes generously equipped with some of the most popular features in the auto industry. Even if you pick the base trim, you'll get standard fare like Bluetooth hands-free calling, a rearview camera, smartphone integration via Ford's SYNC service, and a turn-by-turn navigation system.
   
2015 Honda Civic Features: While the Civic also comes with standard features like Bluetooth and a rearview camera, you have to tack on expensive packages and trim options for smartphone integration and an advanced navigation system.
Advanced Safety Equipment
Keeping yourself and your passengers safe on the road is usually a top priority for most drivers, and the 2015 Ford Focus adheres to that.
   
2015 Ford Focus Safety: An available technology package on the Focus adds advanced safety features including blind spot monitoring, lane-departure warning, lane-keeping assist, and rear cross-traffic alert. Utilizing these advanced sensor technologies, drivers will remain safer and more alert.
   
2015 Honda Civic Safety: While the Civic offers a right-side blind spot camera, it fails to deliver on any of the other available advanced safety features mentioned above on the Focus.
Get the Most for Your Money with the 2015 Ford Focus
Are you ready to enjoy a composed compact sedan without having to pay an arm and a leg? The 2015 Ford Focus is on sale now at Arlington Heights Ford, just a short drive from Schaumburg at 801 W. Dundee Rd. in Arlington Heights, IL. Stop by for a test drive today or contact us to find out more!