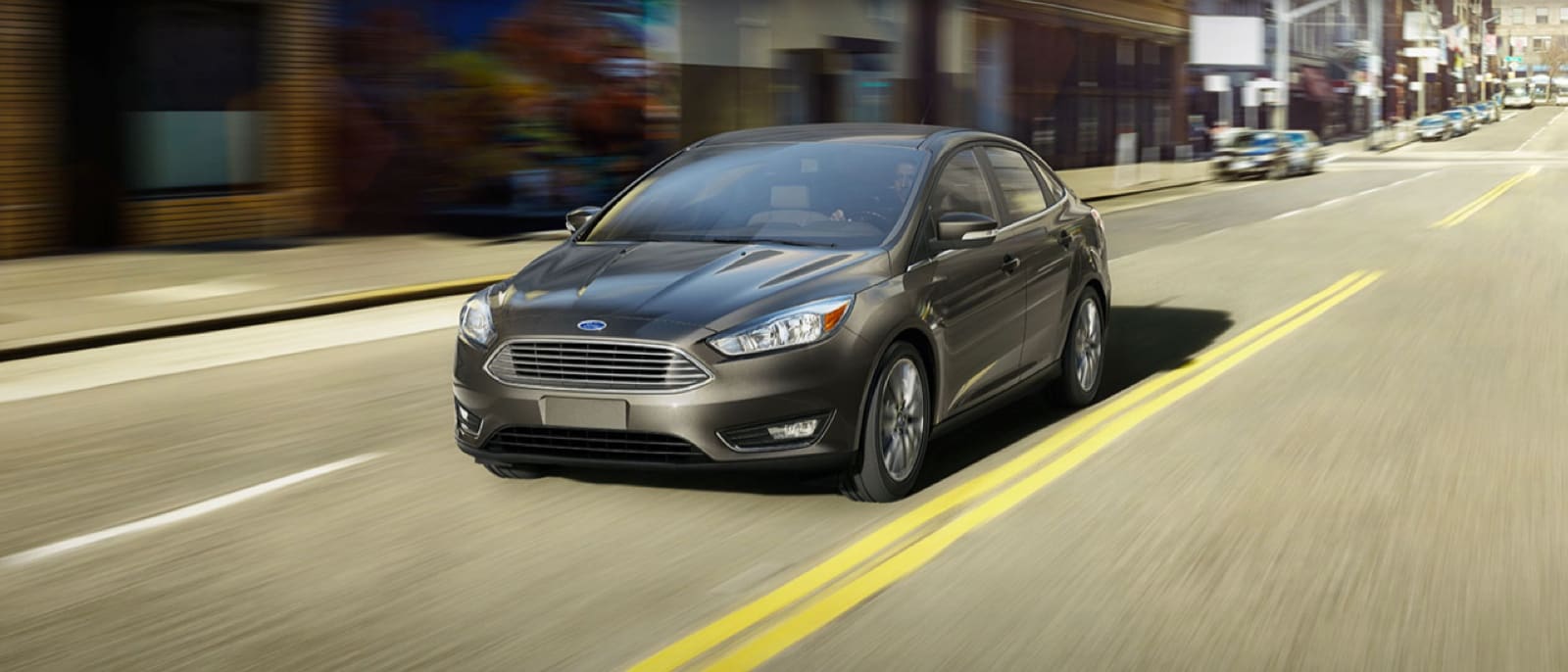 The Ford Focus has long been one of the country's favorite small sedans thanks to it's balanced powertrain options, long list of standard features, and impressive cabin. The thoroughly-updated 2015 Ford Focus builds on that foundation and offers drivers more value than ever. In order to illustrate just what a smart selection it is, we've compared it head to head with the 2015 Dodge Dart. Explore the results, and then plan on traveling from Bloomingdale to check out the 2015 Focus at Arlington Heights Ford.
Compact Speed
Dodge has tried hard to position the Dart as a small car with a performance-oriented engine. It turns out that if you like to zoom out of the gate, the Focus is much faster. The 2.0L four-cylinder engine in base Fusion trims goes from zero to 60 mph in an impressive 8.3 seconds. The Dart also has a 2.0L four-cylinder engine; however, it takes a whopping 9.9 seconds to reach 60 mph.  While the Dart does have faster engines, you're going to have to pay extra.
MPG
Why pick a small car that can't save you more on gas? The Focus has a better base efficiency rating, and electric options help you save even more gas.
2015 Ford Focus MPG Fuel efficiency for the base engine is rated at 27 mpg city and 40 mpg highway. There's also the 2015 Ford Focus Electric, which can travel 76 miles without using any gas at all.
2015 Dodge Dart MPG: Fuel efficiency for the base 2.0L four-cylinder is rated at only 25 mpg in the city and 36 mpg on the highway. The Dart is only available in conventional gas configurations, though you can pay extra for a higher efficiency engine.
Interior
The interior of new Focus offers some distinct advantages while the interior of the Dart offers some distinct disadvantages. Critics have praised the cabin of the Focus for its high-quality materials, quiet ride, and comfortable seats. On the other hand, the Dart has caught flack for uncomfortable front seats, the limited range of the steering wheel, and the weak hinges on the trunk that make loading a chore.
Features
The base trim of the 2015 Ford Focus offers a lot more than you will find in the comparable Dart trim. Standard for the Focus is keyless entry, air conditioning, power mirrors and locks, a rearview camera with 4.2-inch display, and an infotainment system with voice controls. None of the features mentioned above is standard on the Dart, and most aren't available as cost-added options either.
Test Drive the 2015 Ford Focus at Arlington Heights Ford
Our dealership is located at 801 W. Dundee Road in Arlington Heights, IL, just 20 minutes north of Bloomingdale off of IL-53. When you are ready to take a test drive, visit us in person Monday through Saturday.