The 2015 Ford Focus ST Hatchback is Your Choice for Performance Driving
Sport drivers in the Arlington Heights and Schaumburg area are raving over the 2015 Ford Focus ST Hatchback. This performance version of the classic compact Ford Focus is designed for great handling and power, from its turbocharged engine to its carefully tuned suspension and steering. Its customizable options let you cruise along for everyday driving or dial up the excitement. We're thrilled to have this vehicle at our Schaumburg-area Ford dealer, and think you'll love it too.
2015 Ford Focus ST Specs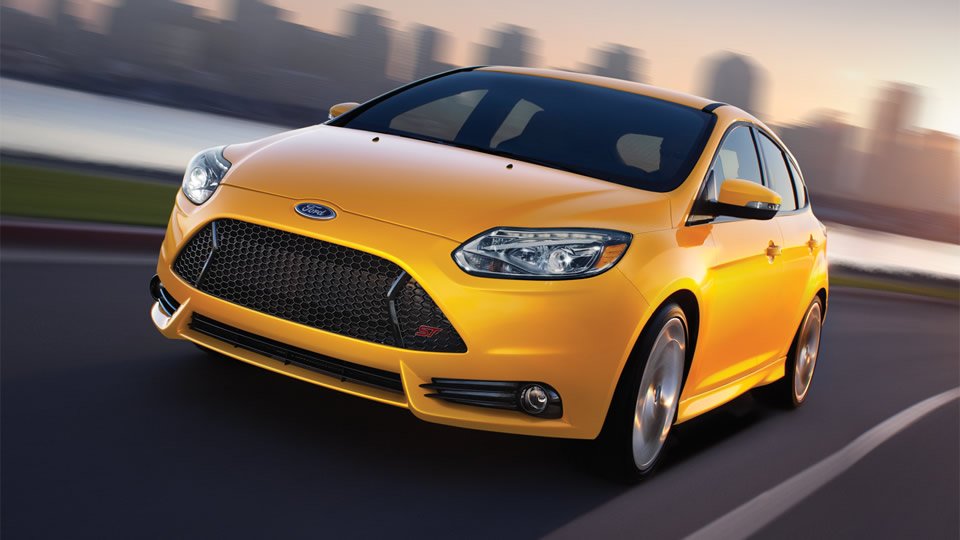 The feature most people will want to buy this hatchback for is the turbocharged 2.0L inline four-cylinder engine. With the front-wheel-drive that comes standard in the hatchback, the engine produces 252 hp and 270 lb-feet of torque. The six-speed manual transmission also includes hill-start assist. This efficient engine gets 23 city and 32 highway mpg for an average of 26 mpg.
This car is made especially for great driving, and it doesn't disappoint. The suspension and steering has been tuned for more responsiveness and nimbler handling, while the wide, high-performance tires and strong brakes make corners and traction a snap. The steering compensation feature minimizes the torque steer that often plagues high-powered front drive vehicles.
The electric-assist power steering and stability control systems, not to mention the electronic differential control, help the car maintain a grip on the road without clumsy movement. The stability control is customizable, so you can tune it to casual sport driving or gear it down for a more exciting and road-responsive ride. The turbocharged engine is whisper-quiet until it reaches high speeds towards 6,000 RPM. 
2015 Ford Focus ST Price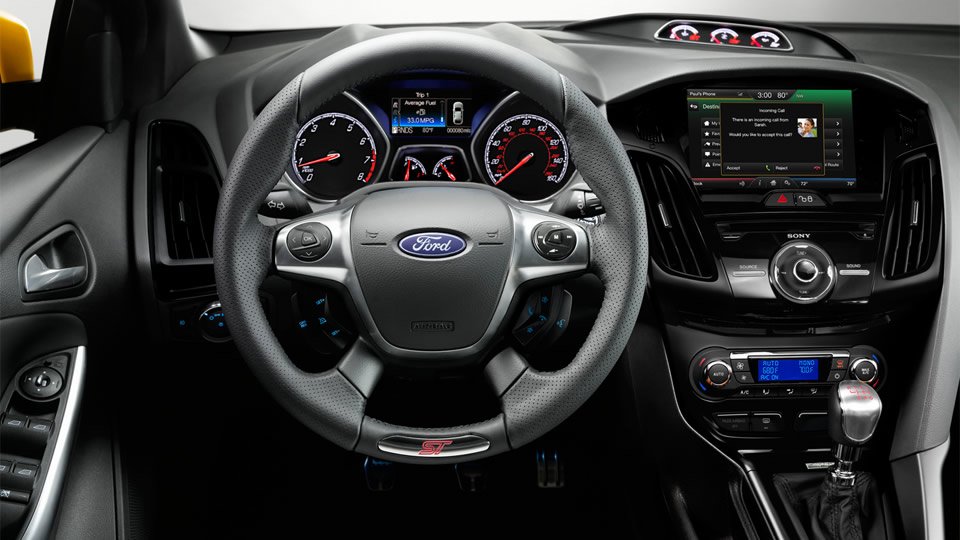 The 2015 Ford Focus ST Hatchback starts at just $22,289. The ST2/401A equipment group package is $2,990, while the equipment group package ST3/402A is $4,680. The low price tag of this car is perfect for those who want the pulse-pounding excitement of a premium sports car without the high price tag that many mass-market racers garner.
Sporty Features and Luxury Options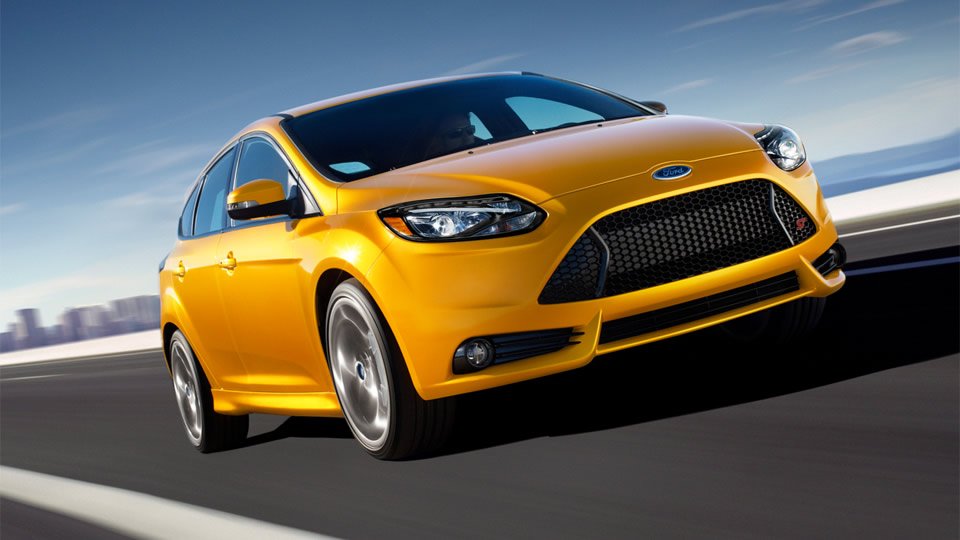 The standard SE gets perks like performance summer tires and brakes, an electronically controlled limited-slip front differential, and LED running lights. Optional is the ST2/401A package with cornering lights, Recaro front sport seats, and two-tone cloth/leather upholstery. The ST3/402A package includes all the features in the ST2 group plus luxurious touches like heated power seats and steering wheel, an overhead interior console, and ambient interior lighting.
Of special note are the Recaro seats, designed to fit into the carefully built interior with its high-quality materials. The driving position of the driver's seat is carefully calibrated for optimum handling, while the side bolsters of the Recaro seats provide security during hard cornering. 
Give Sporty a Test at Arlington Heights Ford
Our sales staff can't wait to let you take a spin in the 2015 Ford Focus ST Hatchback at our 801 W. Dundee location in Arlington Heights, and show you some of our other performance cars like the 2015 Ford Mustang. Contact us online or call us at (888)861-6898 to get behind the wheel today.