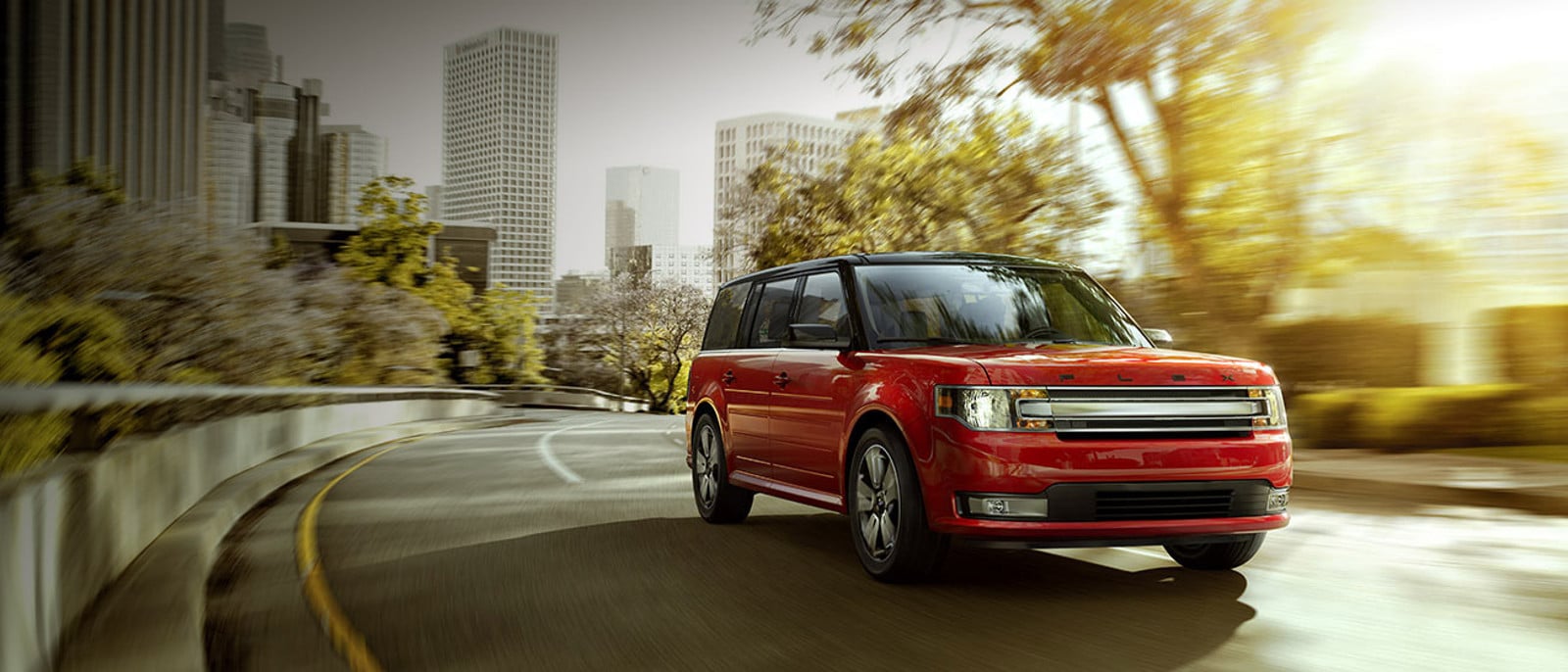 When you're looking for a crossover SUV for your family, you may find yourself having to make the choice between the 2015 Ford Flex and the 2015 Toyota Highlander. But which vehicle is right for you? Let Arlington Heights Ford walk you through each vehicle with our easy comparison sheet. 
What Are You Looking For?
---
Pricing Options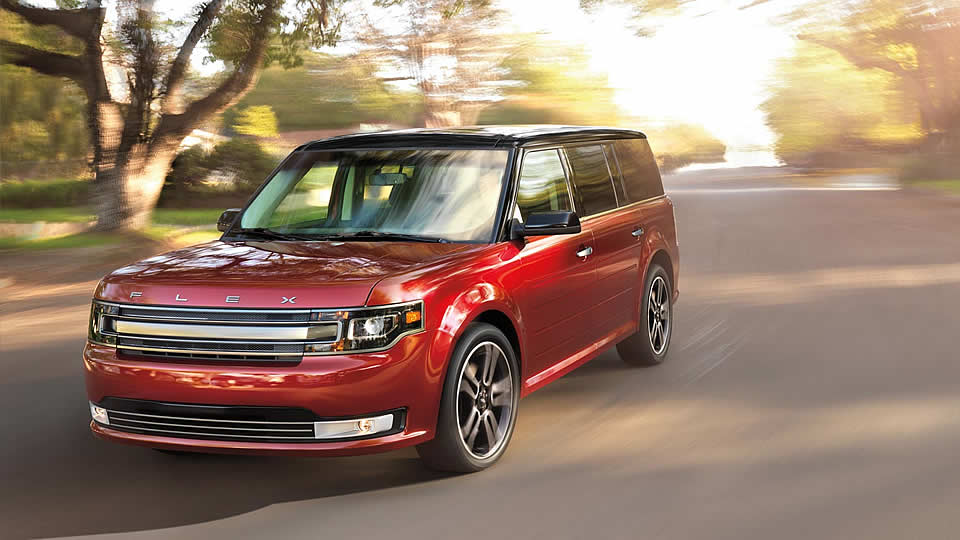 The 2015 Ford Flex starts at $29,100 for the base SE trim level. Upgrade to the Flex SEL trim level and your purchase will start at $32,495. The premium Flex Limited trim level starts at $38,095. 
The 2015 Toyota Highlander starts at $29,765 for the base LE trim level, and upgrading to the LE plus trim level will cost you $33,290. The mid-range XLE trim level starts at $36,590. The higher-end Limited trim level starts at $40,190, while the premium Limited Platinum starts at $42,680. 
TOP
---
Performance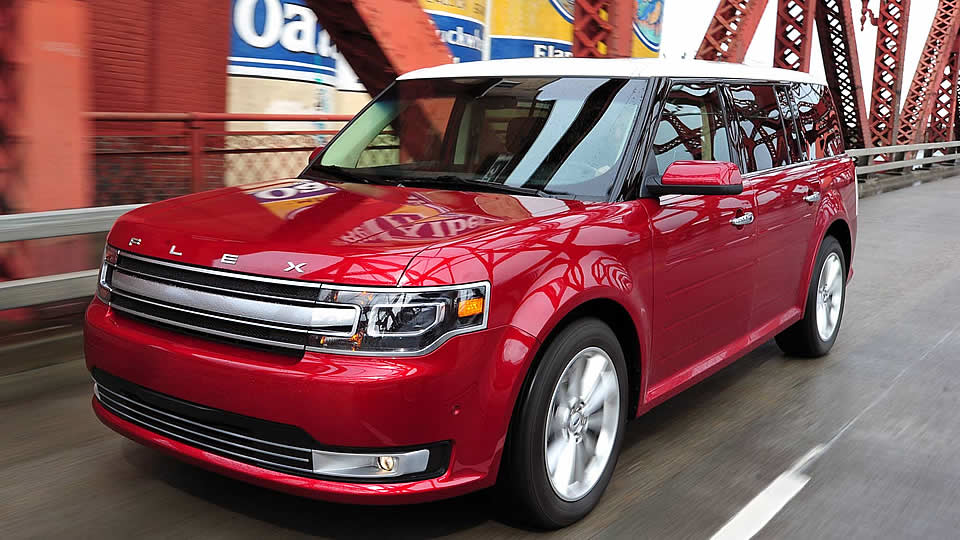 The 2015 Ford Flex features a choice of two engines. You'll get a base 3.5L V6 engine with twin independent variable camshaft timing for more efficient and economical performance. It produces an impressive 287 hp and 254 lb-ft of torque, while getting 25 mpg highway. It comes with a six-speed SelectShift automatic transmission, and you can choose from front-wheel drive and active all-wheel drive. The sequential multi-port electronic fuel injection combines with a single dual-tip stainless steel exhaust with two catalytic converters and polished exhaust tips for impeccable performance and perfect acceleration every time. You can also choose the 3.5L EcoBoost V6 engine, which comes only with active all-wheel drive. It uses a twin turbocharger with direct sequential fuel injection for incredible power at 365 hp and 50 lb-ft of torque, and uses a 6-speed SelectShift automatic transmission with paddle activation to get 23 mpg highway. 
The 2015 Toyota Highlander provides a choice of two engines as well. The base engine is a 2.5L 4-cylinder engine with a double overhead camshaft and dual variable valve timing. It gets 185 hp and 184 lb-ft of torque, and comes with a 6-speed electronically controlled transmission, as well as a sequential shift mode and Snow Mode--and standard front-wheel drive without any other options. It gets 25 mpg highway. The higher-level engine is a 3.5L V6 engine that gets 270 hp and 248 lb-ft of torque, coming with the same transmission and front-wheel drive as the base engine. This engine gets 25 mpg highway. 
TOP
---
Accessories and Features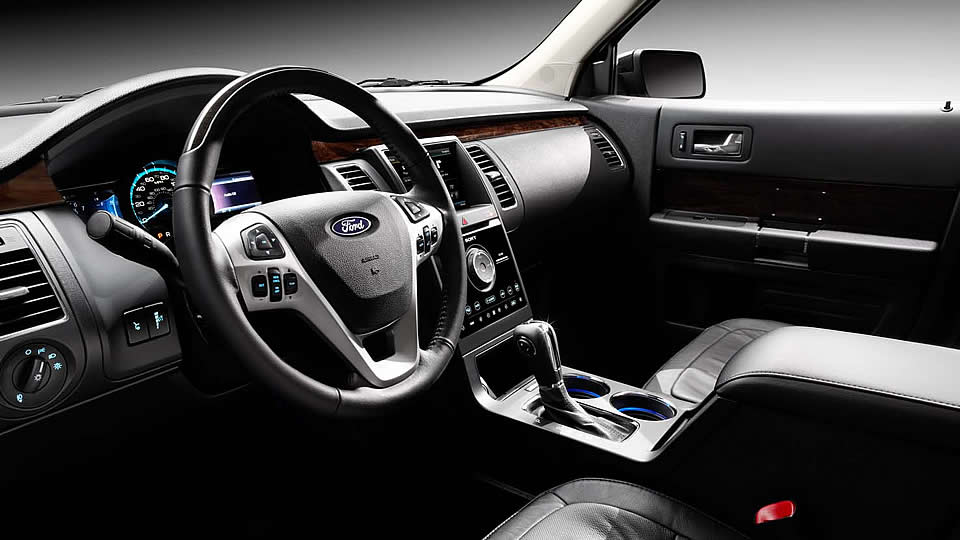 The 2015 Ford Flex has great features for comfort like a PowerFold third-row seat that folds automatically to increase storage space, as well as an available second-row console with refrigerated compartment for cool drinks and snacks. You'll also get power-adjustable brake and accelerator pedals with memory settings for two different drivers, which contribute to safety and save on fuel efficiency. You'll also get fantastic tech devices such as intelligent all-wheel drive that monitors your speed, throttle position, steering angle, and more to determine your driving conditions and driving style in order to provide the optimal amount of torque for slip reduction and maximum traction. AdvanceTrac uses gyroscopic sensors to measure your turning rates and vehicle roll in order to apply brake pressure and reduce engine power when necessary to keep your engine under control. 
The 2015 Toyota Highlander does have the option of dynamic torque control all-wheel drive, which is similar to the Ford's intelligent all-wheel drive--the Toyota system distributes engine power across the wheels and manages the braking system from side to side. The Star Safety system is a suite of safety features which include traction control systems that are standard on most vehicles, such as an antilock brake system and enhanced stability control. You'll also get features that the Ford Flex also includes, such as a turn-by-turn navigation system, a blind-spot monitor with rear cross-traffic alert, and lane departure alert system for safety, along with Sirius XM radio with Bluetooth connectivity. 
TOP
---
Capability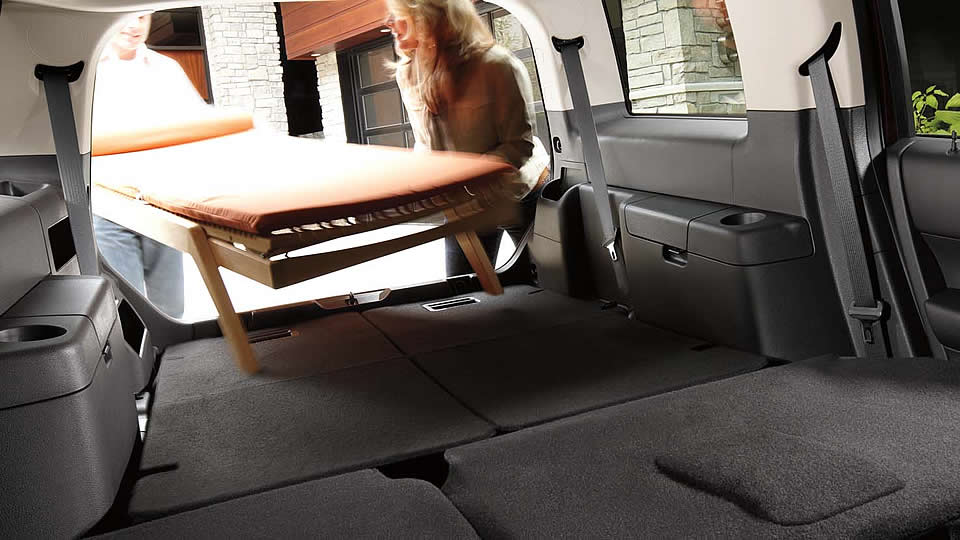 The 2015 Ford Flex is capable of towing items used with a Class I trailer hitch, which means that it's capable of towing up to 2,000 pounds. It can seat 7 people with 155.8 cubic feet of volume for passengers, as well as an impressive 83.2 cubic feet of volume for cargo within the confines of the vehicle alone. 
The 2015 Toyota Highlander is capable of towing 1,500 lbs. on the base LE trim level, although purchasing the higher-end Limited allows you to tow up to 5,000 lbs. It has room for 8 passengers on the base LE level, but only room for 7 on the XLE. There's also 83 cubic feet of storage inside the vehicle, but a truly unimpressive 61 cubic feet of passenger volume--that's less than half of the Flex's volume. 
TOP
---
Which Is Right For You?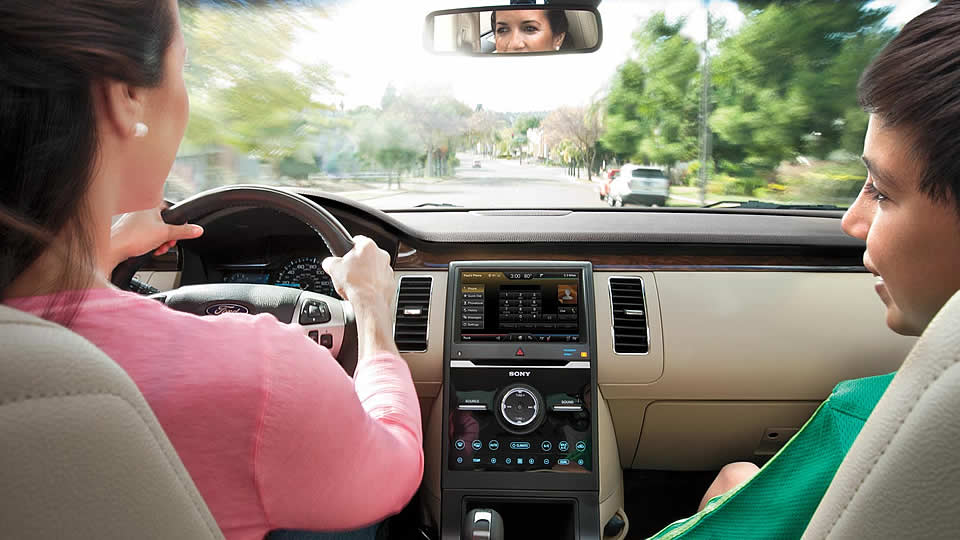 The 2015 Ford Flex does have a base price that's lower than the Highlander's; the Flex SEL is lower than the comparable XLE on the Highlander, and the high-end Flex Limited is lower in price by far than the Limited for the Highlander. In terms of engines, the Flex starts with a V6 that far outstrips the Highlander's base 4-cylinder in power, while the higher-end Flex EcoBoost engine has the same fuel storage and number of cylinders as the Highlander's but far outstrips it in power while only sacrificing 2 mpg highway for the boost. The Flex outstrips the base Highlander in towing capacity, although the Highlander does shoot ahead of the Flex in that regard on the premium trims--however, the Highlander's cabin space is meager and cramped compared to the Flex's spacious interior. Ultimately, the Highlander is only the better choice if you're planning to regularly tow 5,000 pounds or more; in all other respects, the Flex is a significantly better value. 
TOP
---
Get the Flex Today
Ready to flex your driving muscles? Come see us at 801 W. Dundee Road in Arlington Heights, or call us at (888) 781-4258 to visit Arlington Heights Ford today. 
TOP
---